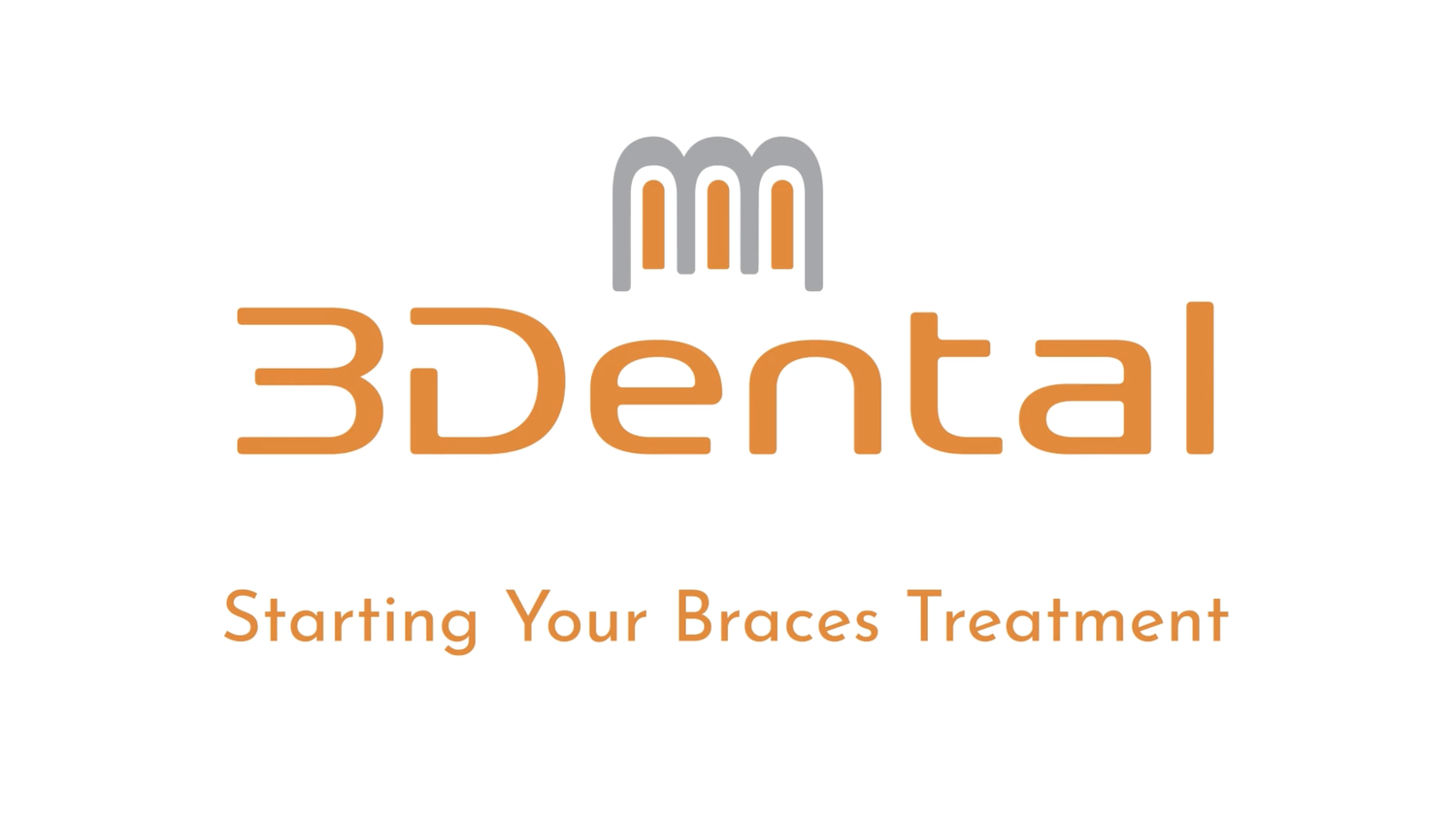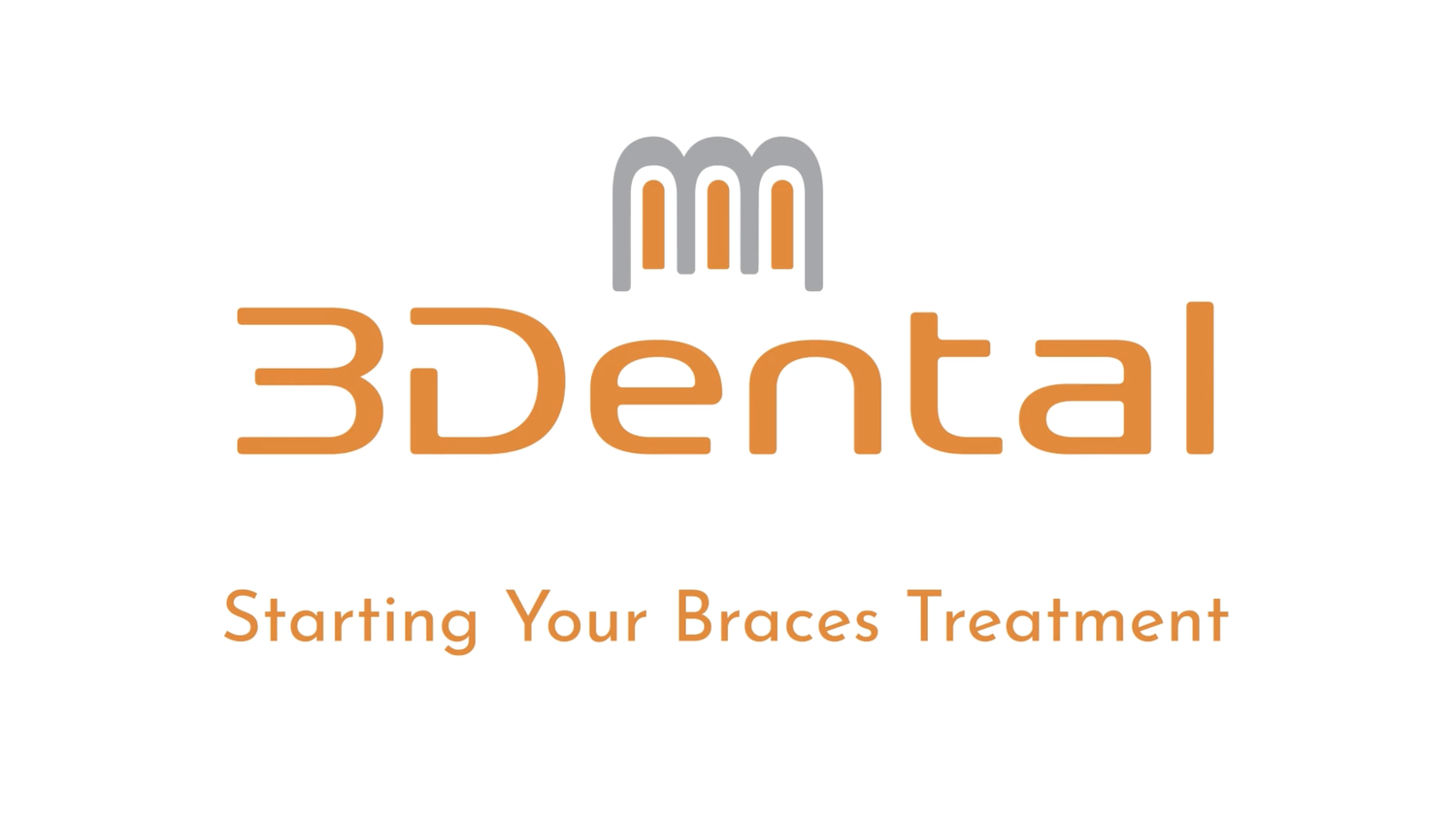 Congratulations! We recently placed braces on your teeth in order to give you a straighter smile.
Some important rules should be followed to make your orthodontic treatment as effective and easy as possible.
Foods To Avoid While Wearing Braces
Chewing gum
Hard vegetables such as carrots or celery unless cut into small pieces.
Any type of nuts
Popcorn
Steak – unless tender and cut into small pieces
Hard sweets and toffee
If you had any build-ups placed at your appointment your back teeth will not touch all the way together. These build-ups will allow your teeth to move quickly and keep you from biting off your lower braces. You may have some difficulty eating initially so a soft diet is recommended.
Your back teeth will get closer and closer together each day and will allow you to eat more normally. The build ups will be removed as soon as possible and rarely are on the full treatment time.
Clean Your Teeth & Braces At All Times
Brush teeth and braces with a soft toothbrush
Teeth are to be brushed after eating - this includes after light snacks
Check teeth after brushing to make sure they are clean. Leave no debris at the gumline or the hard to reach areas. These spots are vulnerable and if not clean will cause decay and white or brown decalcification lines.
Remember – braces do not cause white lines around your teeth – it is the food particles and plaque around the braces that causes this decalcification.
Please keep your teeth meticulously clean to avoid decay and decalcification.
Take Care Of Your Braces
Do not break, bend or lose parts of your braces
If you knock braces off please call the clinic

Once the braces are removed, it is recommended that you attend the hygienist for a scale and polish to remove any tarter build up which may have.
Meet Our Orthodontic Team
Dr Paul O'Connell
Practice Limited to Orthodontics
Read Bio
Dr Paul O'Connell
Practice Limited to Orthodontics
Dr. O'Connell studied dentistry at Trinity College in Dublin, graduating in 2004. Prior to this, he studied and worked as a pharmacist.
Paul has also run his own highly successful dental surgery for over ten years in Limerick city and carries with him a wide range of knowledge and experience in all fields of dentistry.
Paul has trained extensively throughout Europe and the USA, learning various aspects of dentistry, most notably short-term and comprehensive orthodontics, cosmetic dentistry and endodontics (root canals).
He studied endodontics at the prestigious Eastman clinic, University College in London and Manchester University, before moving on to study at the top dental cosmetic clinics in Harley street, as well as abroad in Italy.
He trains constantly to improve his knowledge and skills in advanced dental techniques and enjoys applying them to help his patients get the very best in dental care.
Find out more about Paul O'Connell's role at 3Dental on his author page.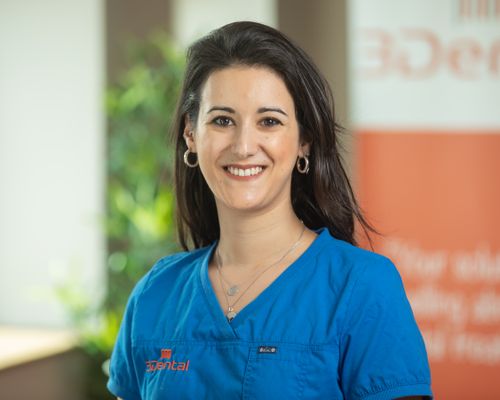 Dr Paula Taracido
Practice Limited to Orthodontics
Read Bio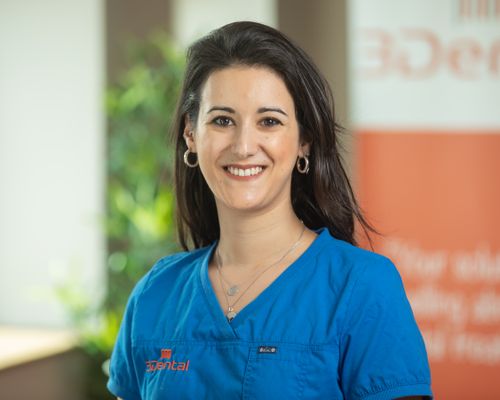 Dr Paula Taracido
Practice Limited to Orthodontics
Paula graduated from the University of Santiago de Compostela (Galicia, Spain) in 2013 with a bachelor's degree in Dental Science.
She moved to Ireland in 2014 and has worked in private practices since then, maturing her skills in all areas of dentistry.
Since then, she developed a special interest in Orthodontics and enrolled in a 3-year masters in Orthodontics and dentofacial orthopaedics by the IDEOD institute in Seville, where she also became an Invisalign provider.
She joined the 3Dental team in 2017.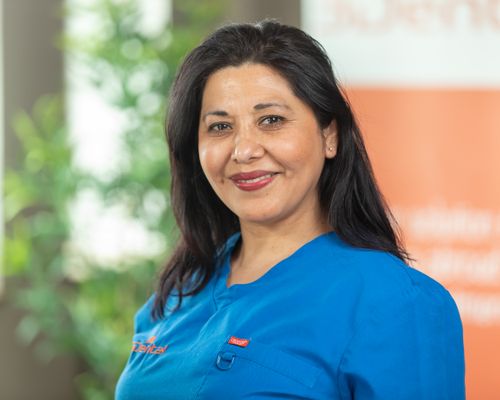 Dr Sandra Montano
Orthodontist
Read Bio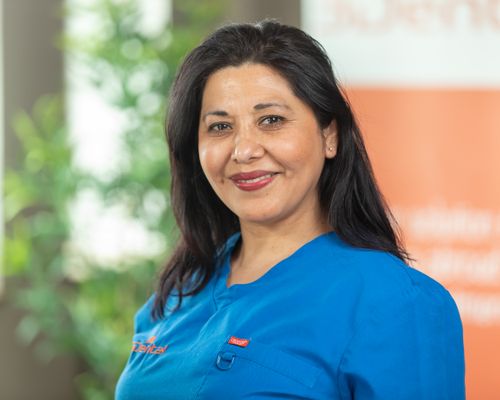 Dr Sandra Montano
Orthodontist
1997 Bachelor of Dental Surgery. Mayor de San Simon University. Bolivia.
Sandra joined the team in August 2018, where her practice is limited to orthodontics.
Sandra loves to treat nervous patients and getting patients the beautiful straight teeth that they deserve.
She is warm and welcome and has a calming nature.
You can follow Dr Montano's work on her Instagram page @dr.sandramontano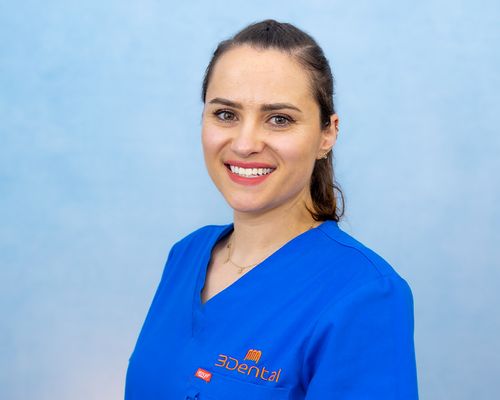 Dr Natalia Berlinschi
Orthodontic Specialist & Cosmetic Dentist
Read Bio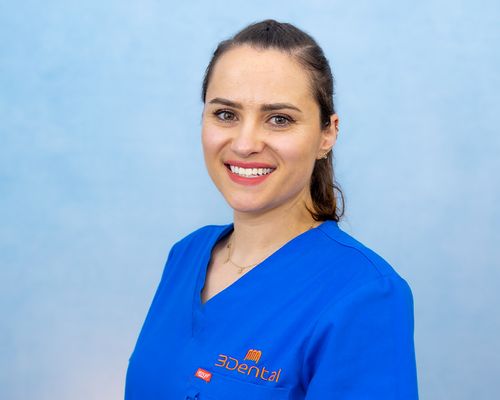 Dr Natalia Berlinschi
Orthodontic Specialist & Cosmetic Dentist
Dr Natalia graduated from the University of Iuliu Hatieganu (Romania) in 2011 with a bachelor degree in Dental Science (BDentSc). In 2019 she graduated from the University of Victor Babes (Romania) with a Master of Science in Orthodontics (MSc).
She is also a member of the American Association of Orthodontists (AAO) and the World Federation of Orthodontists (WFO).
With over ten years of experience in dentistry, Natalia performs a wide variety of dental services, from simple to complex cases. She is passionate about her work and loves interacting with patients to make the dental experience as great as possible. She is best known for her incredible, realistic cosmetic results with ceramic veneers and composite veneers and bonding.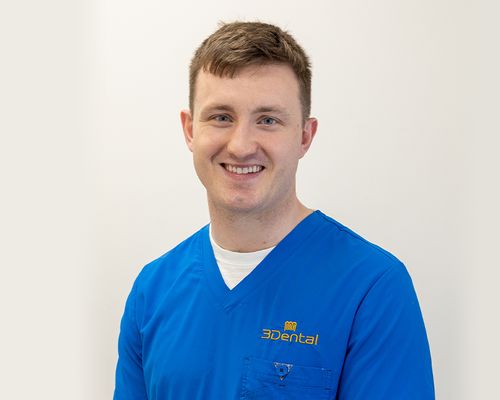 Dr Robert Price
General Dentist/Orthodontics
Read Bio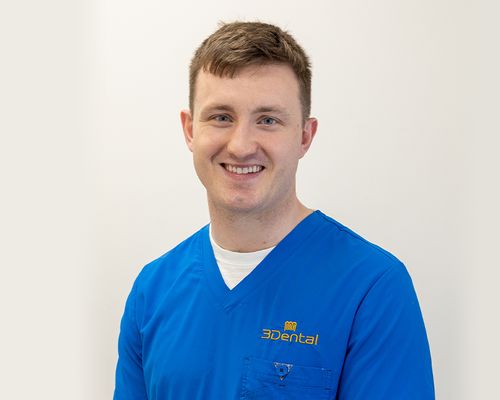 Dr Robert Price
General Dentist/Orthodontics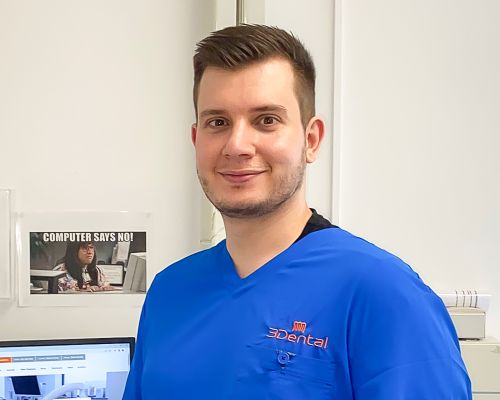 Dr Cem Algul
Specialist Orthodontist
Read Bio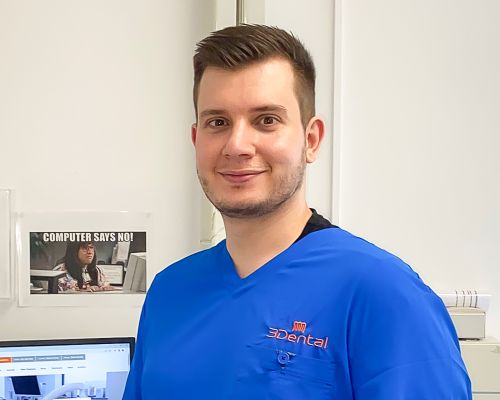 Dr Cem Algul
Specialist Orthodontist
Dr Cem Algul is a highly skilled orthodontist with a passion for creating beautiful, healthy smiles. He graduated from the University of Szeged in 2016 with a degree in dentistry, and shortly after, he knew that he wanted to specialise in orthodontics.
After completing his general dentistry training, Dr Algul pursued a speciality in orthodontics, which he completed in 2019. During his training, he developed a keen eye for detail and a commitment to using the latest techniques and technologies to help his patients achieve optimal results.
Today, Dr Algul is recognised as a leading orthodontist in his community, and he is known for his friendly, compassionate approach to patient care. He takes the time to get to know his patients and works closely with them to develop personalised treatment plans that meet their unique needs and goals.
Whether helping a child achieve a healthy, straight smile or working with an adult to correct problems with their bite and improve overall dental health, Dr Algul is committed to providing the highest level of care and achieving the best possible outcomes for his patients.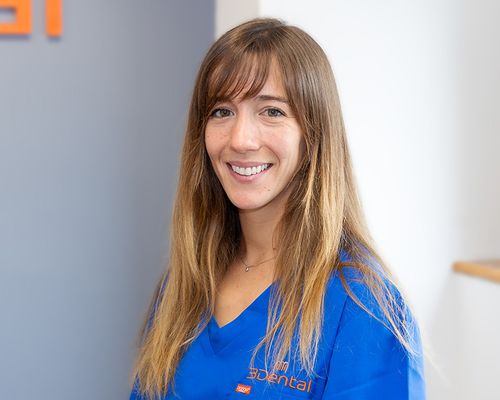 Dr Clara Garcia
Practice Limited to Orthodontics
Read Bio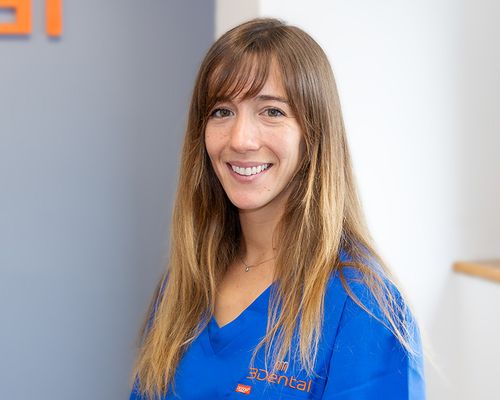 Dr Clara Garcia
Practice Limited to Orthodontics
Clara García Manso is a skilled and dedicated dental professional passionate about orthodontics and dentofacial orthopaedics. With a Master's degree in Orthodontics from the Saint Paul School of Dentistry and extensive postgraduate training in Cosmetic Dentistry and Implant Prosthesis, Clara brings a wealth of expertise to her work.
Her commitment to providing exceptional patient care is evident in her roles as a Locum Specialist in Orthodontics at prominent dental practices in Madrid. Clara's proficiency in English and Spanish allows her to communicate effectively with a diverse range of patients. Her caring and compassionate approach and her dental background ensure patients receive the highest quality of care.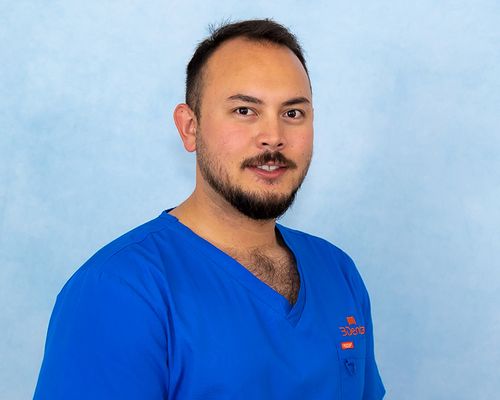 Dr Kahei Hernández
Practice Limited to Orthodontics
Read Bio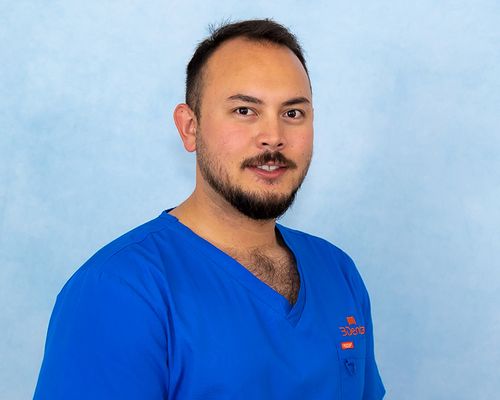 Dr Kahei Hernández
Practice Limited to Orthodontics
Kahei graduated in dentistry in 2014 from San Pablo CEU University in Madrid and worked as a general dentist for six years.
In 2020 he received his three-year master's degree in Dentofacial Orthopedics and Orthodontics from Alcalá University in Madrid and became a qualified Invisalign provider.
Kahei is currently splitting his time working as an orthodontic dentist in Dublin and Madrid. He came to Dublin to grow as a professional and experience living abroad.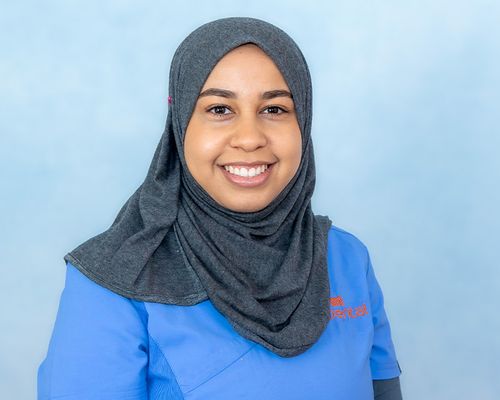 Rayan Rehman
Orthodontic Therapist
Read Bio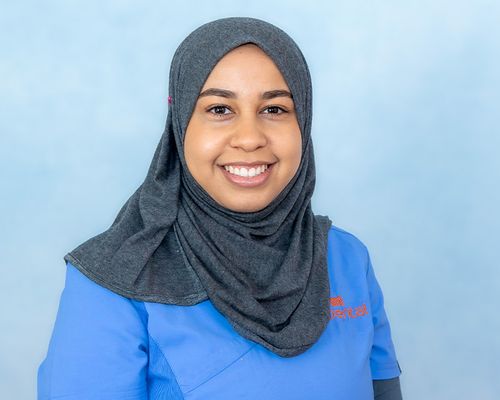 Rayan Rehman
Orthodontic Therapist
Rayan is a graduate from the Dublin Dental hospital in Trinity college. She has experience in all areas of dentistry but has a key interest in orthodontics and prosthodontics.
Rayan enjoys working with patients and seeing the end result of a satisfied patient.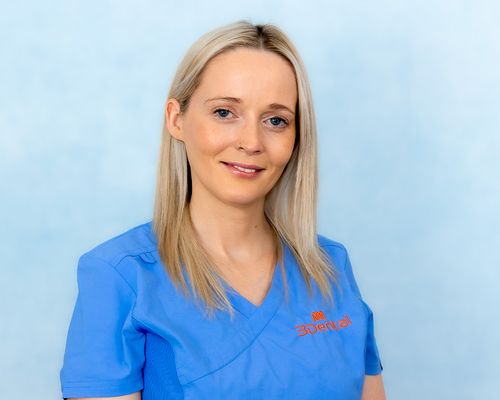 Sarah Dempsey
Orthodontic Therapist
Read Bio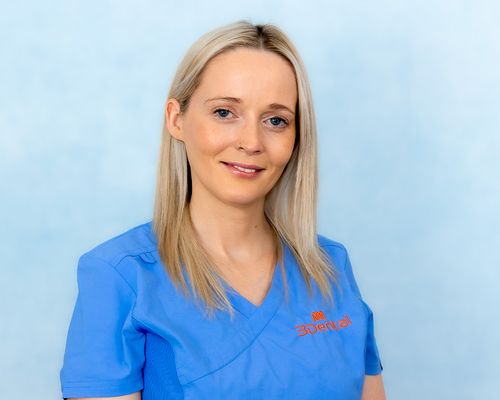 Sarah Dempsey
Orthodontic Therapist
Previously, Sarah worked in a small specialist orthodontic practice for 8years. She joined the previous practice as a dental nurse and, in 2018, went back to college to study orthodontic therapy at Trinity College/Dublin Dental Hospital.
She enjoys being clinically involved with the patients' treatments from start to finish and seeing the transformation after treatment is complete.
Sarah joined 3dental in July 2022 and enjoys her role within the practice. She likes that 3Dental is a multi-disciplinary practice, and all treatments are carried out here with clinicians having direct contact with each other when involved in cases, particularly complex cases.
Sarah enjoys spending time with her family and going to the gym in her spare time.