Broken teeth, burst abscesses, lost fillings, excruciatingly painful toothache.
If you've ever had a dental emergency, no doubt you are well aware of how painful and sometimes frightening it can be.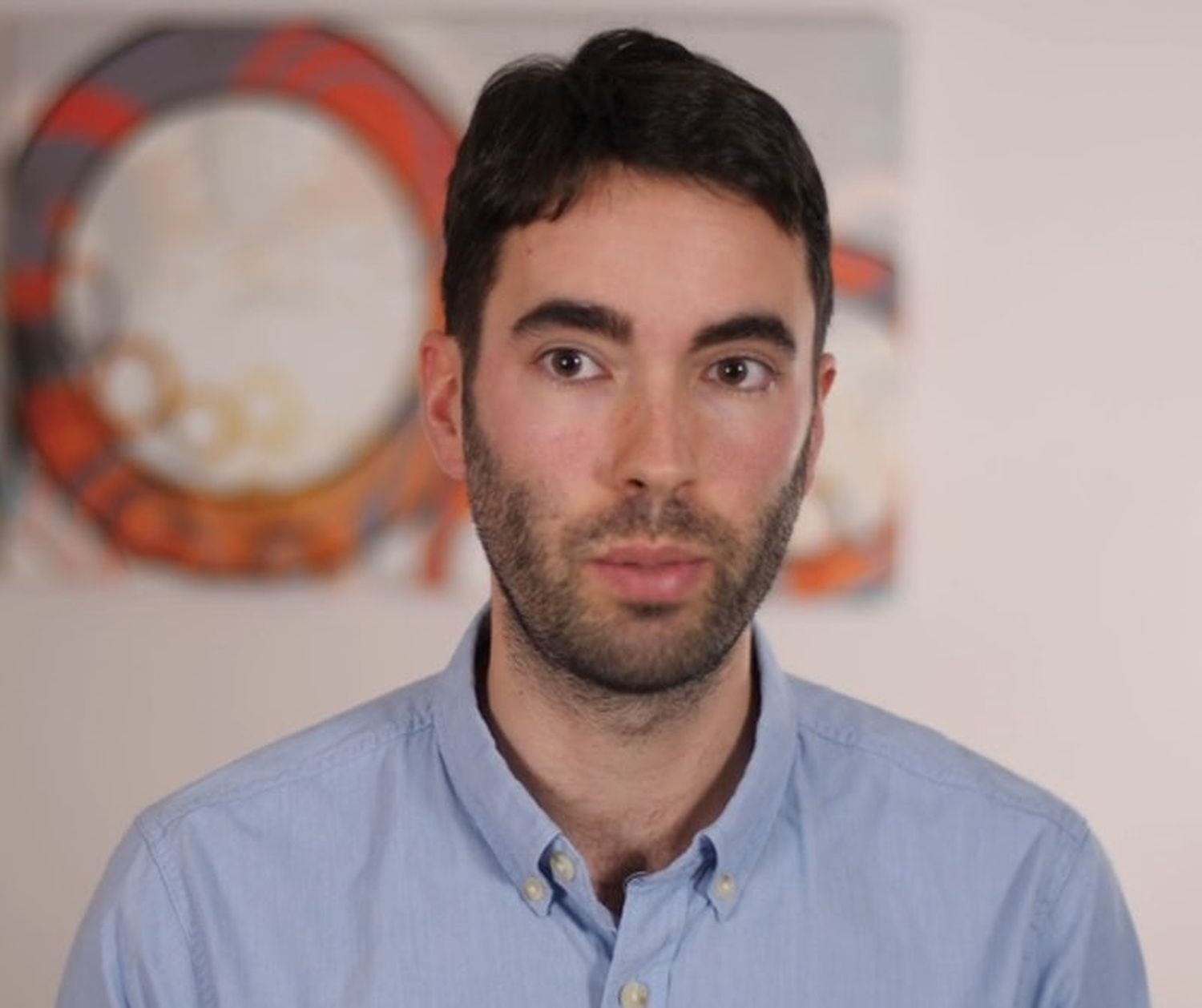 Should you call your usual dentist?
What if it's out of hours?
Do you need a visit to the hospital?
If you are unsure of the answer to any of the above questions, our guide on how to deal with a dental emergency may be exactly what you need.
This guide may be beneficial as it provides useful information so you'll know exactly what to do the next time you experience a serious and urgent problem with your teeth.
The first thing to do is:
Call Us Straight Away!
You're in pain and you want a solution - fast! We have emergency dentists in Dublin, Limerick and Galway.
Call us straight away on Dublin (01 485 1033), Limerick (061 414 673) or Galway (091 351 033). We will do our best to see you at short notice.
Our Dublin, Limerick and Galway Addresses
Get Directions Dublin
Get Directions Limerick
Get directions Galway
We are open:
Monday to Friday: 8am-8pm
Saturdays: 9am-5pm
Urgent v Non-Urgent Situations
The first question you need to ask yourself before calling an emergency dentist is whether the problem is urgent. Certain dental problems can wait for treatment, while others need attention as quickly as possible.
This can obviously be an issue if you experience a dental emergency at night or during the weekend.
So how can you tell the difference between urgent and non-urgent dental problems? We would consider the following to be urgent dental emergencies:
Urgent Dental Emergencies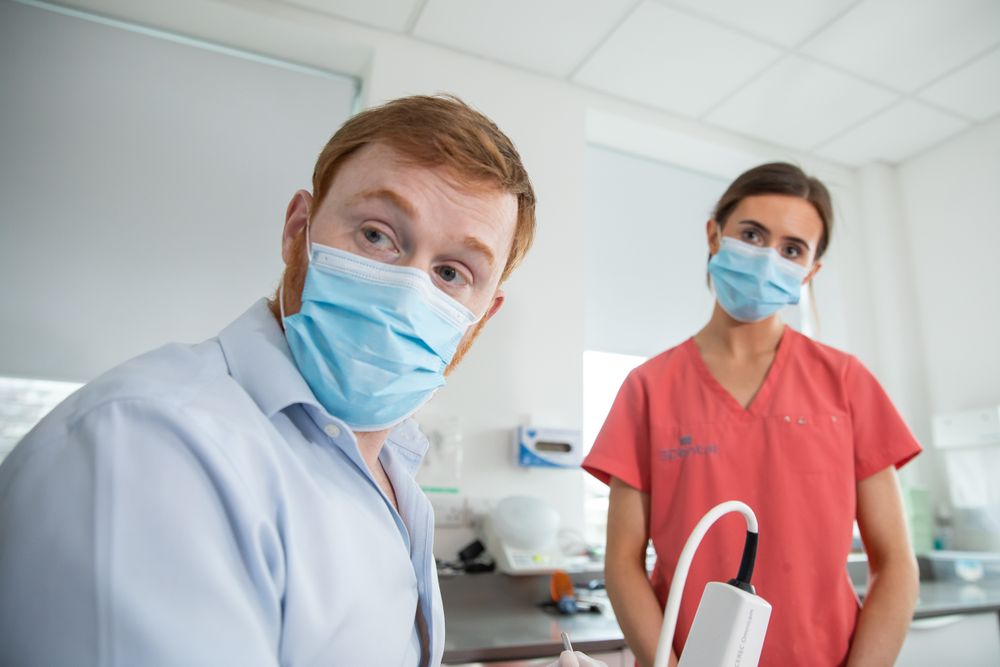 If one of your permanent teeth has become loose or has been knocked out
You're experiencing bleeding around a tooth that won't stop
You've injured your jaw
You've developed extremely painful swelling
You're suffering from a very painful toothache
These kinds of problems need immediate attention, so you should call your dentist if you're experiencing any of the above problems.
If you're unable to contact your dentist or you don't have a regular dentist, you can pay a visit to your local A&E department. Non-urgent dental emergencies would include the following:
Non-Urgent Dental Emergencies
A broken or cracked tooth that isn't causing you severe pain
A broken or damaged brace or night guard
If you're unable to dislodge food from between your teeth
Toothache which is a dull pain rather than severe pain
While you should contact your dentist as soon as possible if you experience any of the above, none of these issues will require immediate treatment.
Most dentists will try to see you as soon as they can, but you may have to wait anything from a few hours to a day or two.
How Should I Deal With A Dental Emergency?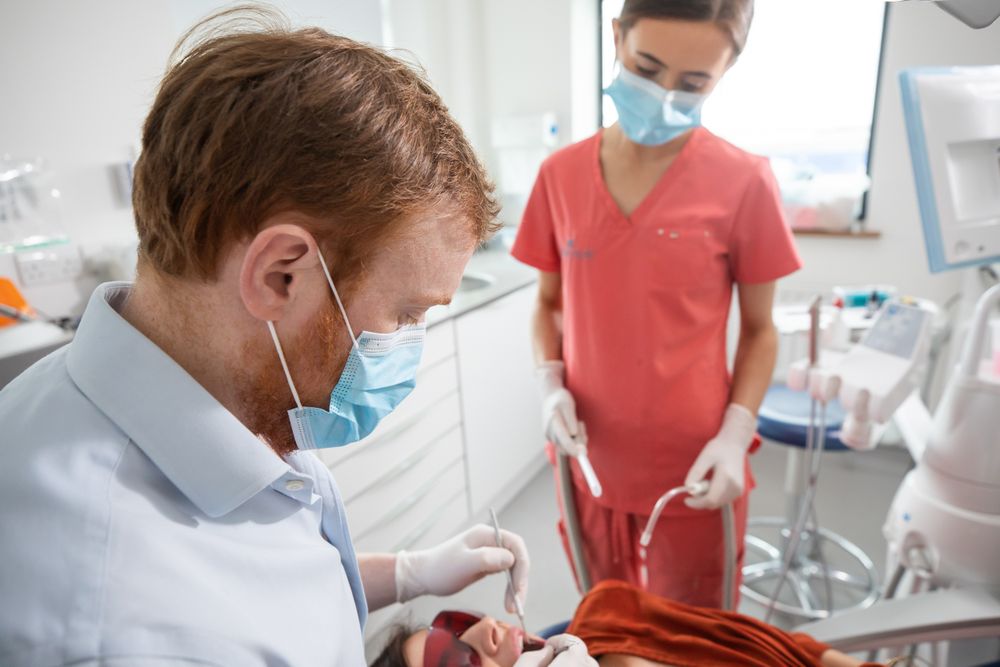 Depending on the kind and severity of the dental problem, there are several things that you can do at home to ease the pain and help the situation.
Try to stay calm. If you're too anxious you'll release adrenaline into your body, which may make your emergency worse.
If you're experiencing bleeding, swelling or an abscess has burst, try dissolving a teaspoon of ordinary table salt in hot water and use it as a mouthwash. Wait until the water has cooled down a little bit first to avoid burning your mouth and causing more problems.
Did your tooth get knocked out? Try to replace it into your gum. If this is not possible, place it in a glass of milk until you can see a dentist. Don't forget to take it with you.
Has a crown fallen off? If possible, coat the inside with some dental cement, toothpaste or denture adhesive and slip it over the tooth. If you can't do this, take it with you to your emergency dental appointment.
If you've got food trapped between your teeth or you're experiencing pain around one specific tooth, try flossing. It's highly likely that you're experiencing pain from the pressure of something being stuck either between your teeth or inside the gum line.
Cold compresses can be used to help reduce swelling and to stop any bleeding. They'll also numb any irritation you may be feeling.
Use a solution of hydrogen peroxide to relieve irritation and kill any bacteria within the mouth. It's a good idea to keep a mouthwash containing hydrogen peroxide in your medicine cupboard. These are designed to stop bleeding gums.
Conclusion