The Inside Scoop On Tooth Sensitivity!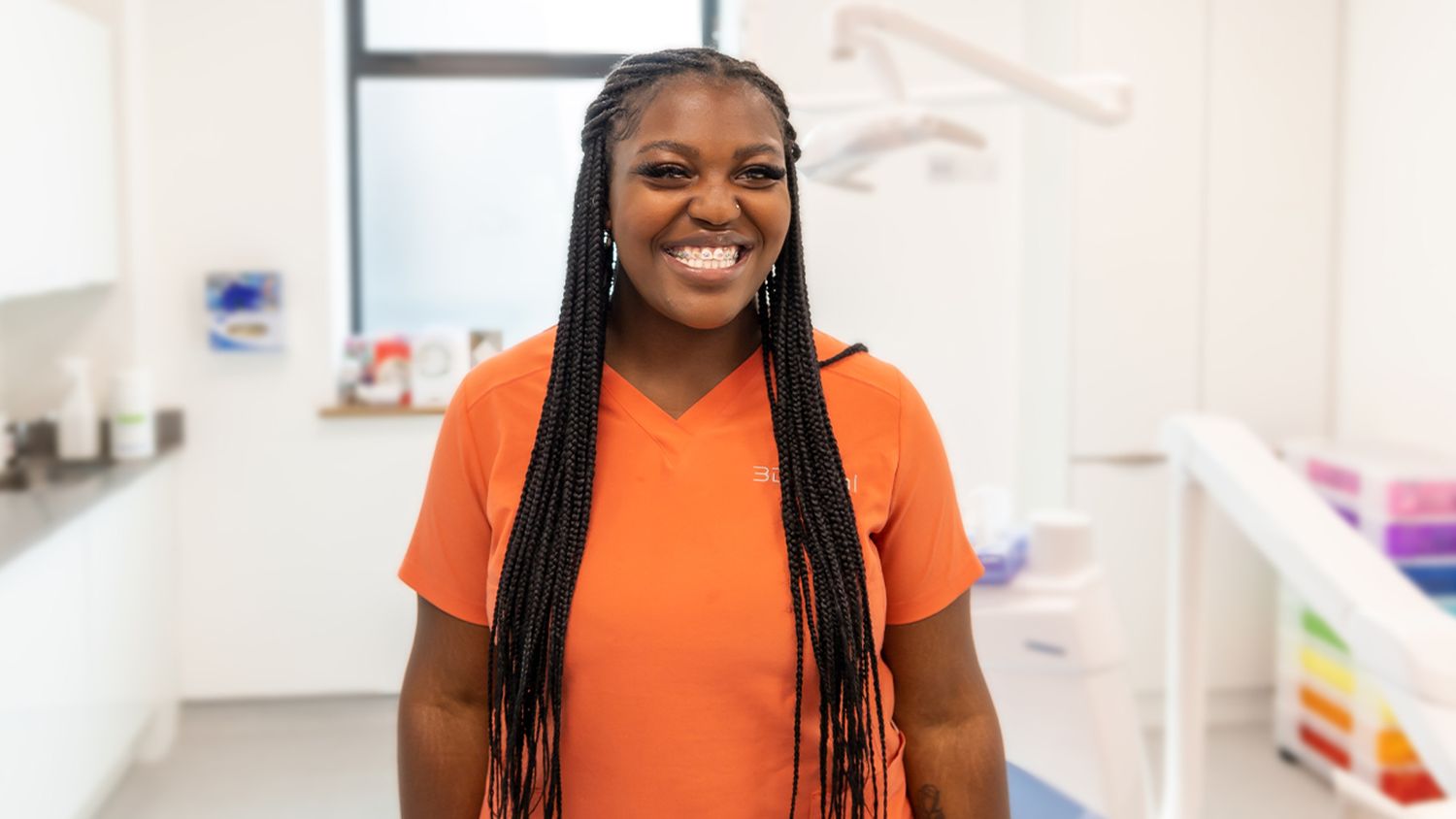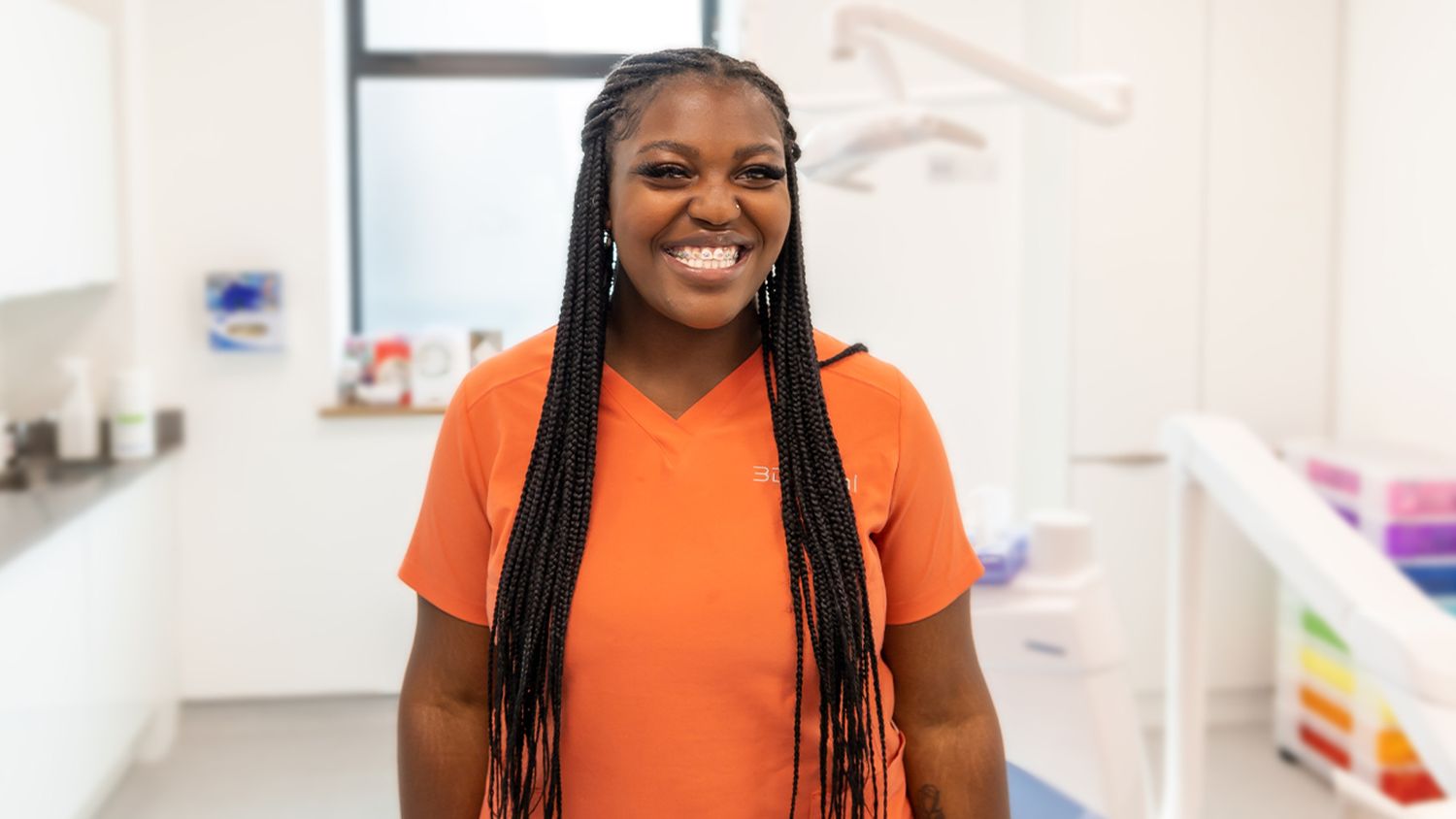 Do you experience pain or discomfort when eating something hot or cold? If so, you may be experiencing what is known as tooth sensitivity or "dentine hypersensitivity".
There are many different reasons why this happens. It can happen to several teeth, all teeth or one tooth.
Although it can be reversed, there are also times when it's irreversible. Tooth sensitivity can range from mild to intense and can come and go at any given time.
Having tooth sensitivity could signify that you have a cavity. Some people have naturally sensitive teeth due to having a thinner layer of enamel.
Most cases of sensitive teeth are related to your oral hygiene, which is why it's essential to have a dental check-up every year and get a clean every six months.
This article looks at the best way to prevent and help tooth sensitivity.
What Is Tooth Sensitivity?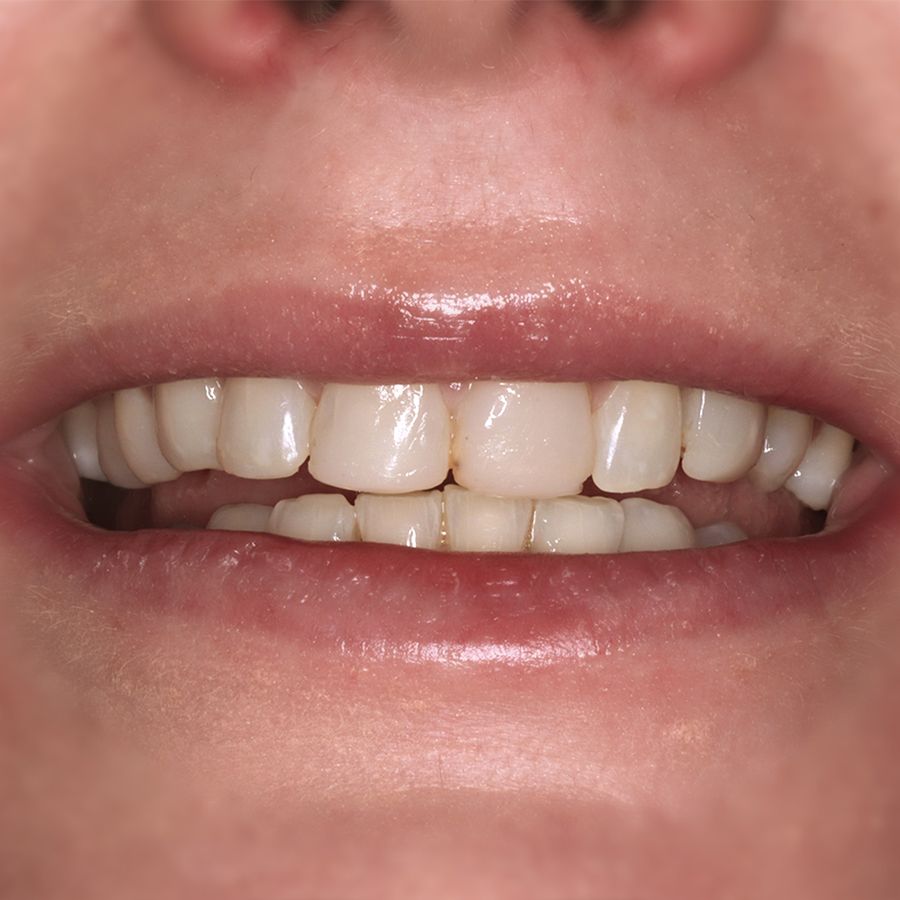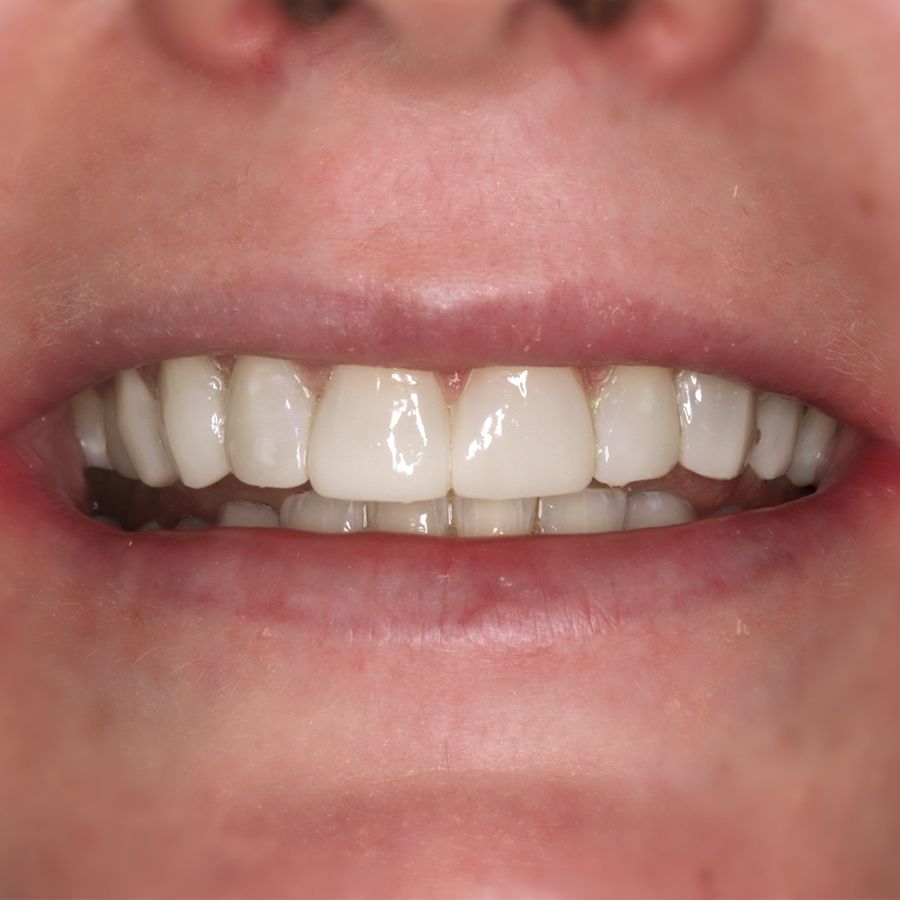 Before & After (Click To Enlarge)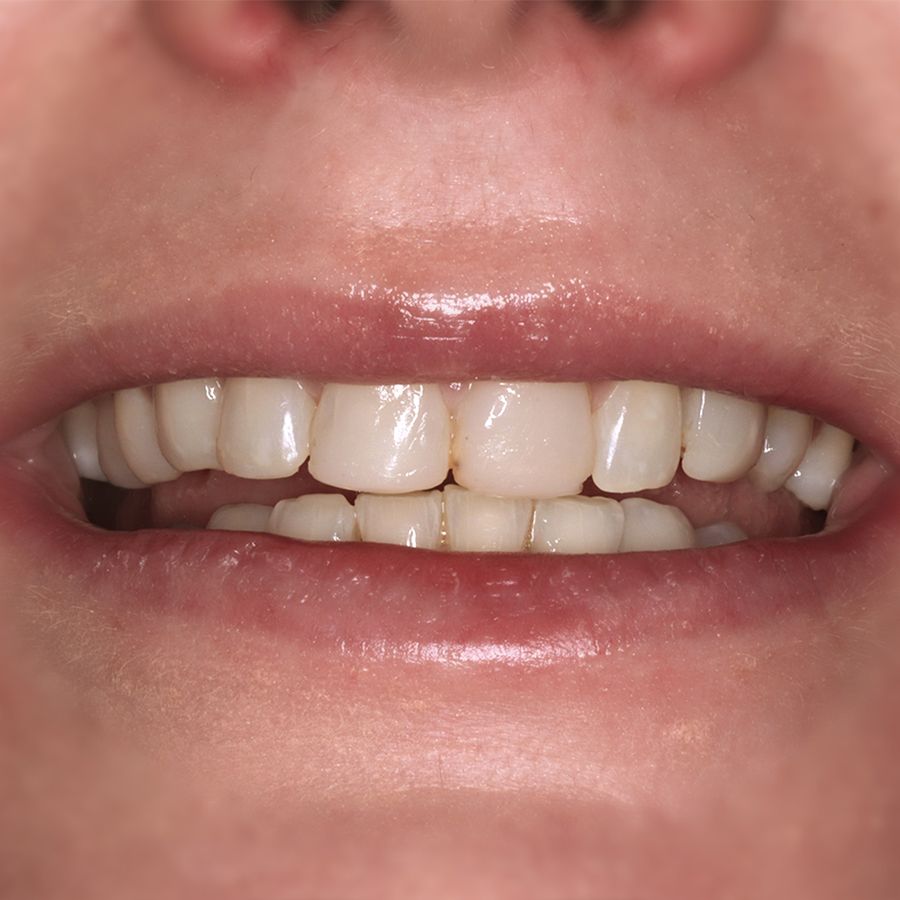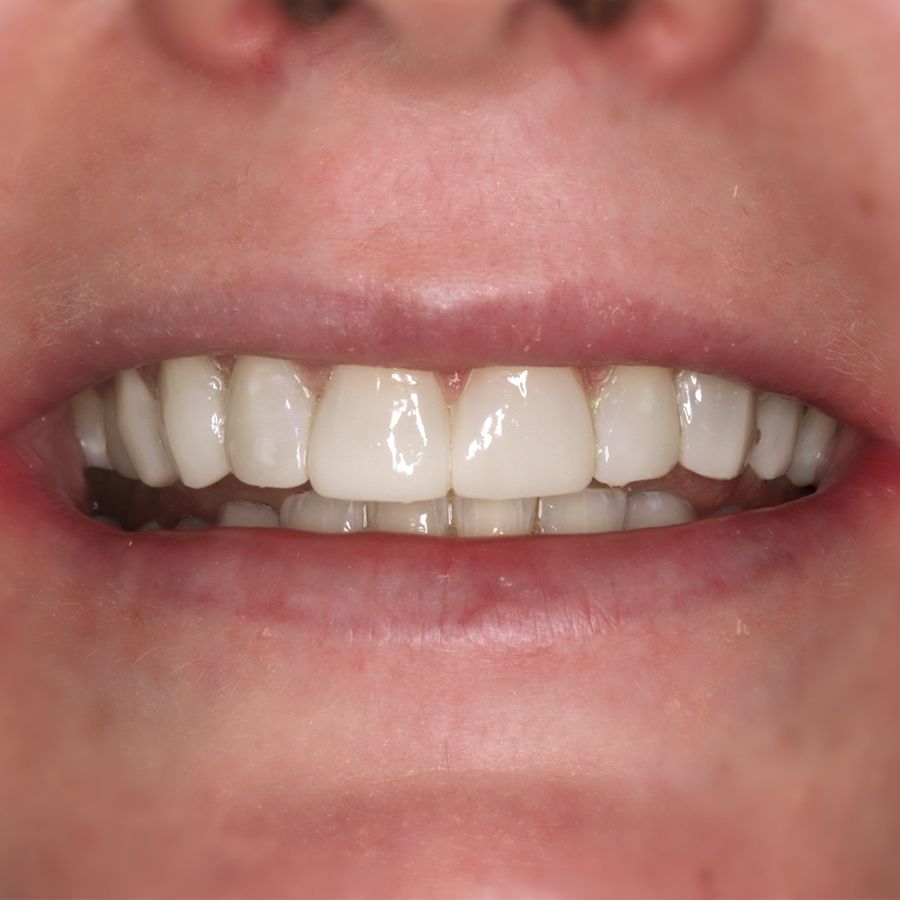 Tooth sensitivity is a pain or discomfort that occurs when eating hot or cold food and drinks. It can occur due to worn tooth enamel, exposed roots and cavities. This can sometimes affect the enjoyment of food.
The strength of your enamel primarily influences tooth sensitivity. Enamel is a thin outer covering of the tooth, and this tough shell is the hardest tissue in the human body.
Tooth enamel acts as a shield for the more sensitive inner tooth layer called the dentine. When you eat and drink foods that are high in acid, this can wear away your enamel and expose the dentine causing tooth sensitivity.
What Causes Tooth Sensitivity? ​​
Some people have naturally sensitive teeth due to having thinner enamel. Over the years, we eat and drink acidic foods that wear down our enamel. Dr. Peter Doherty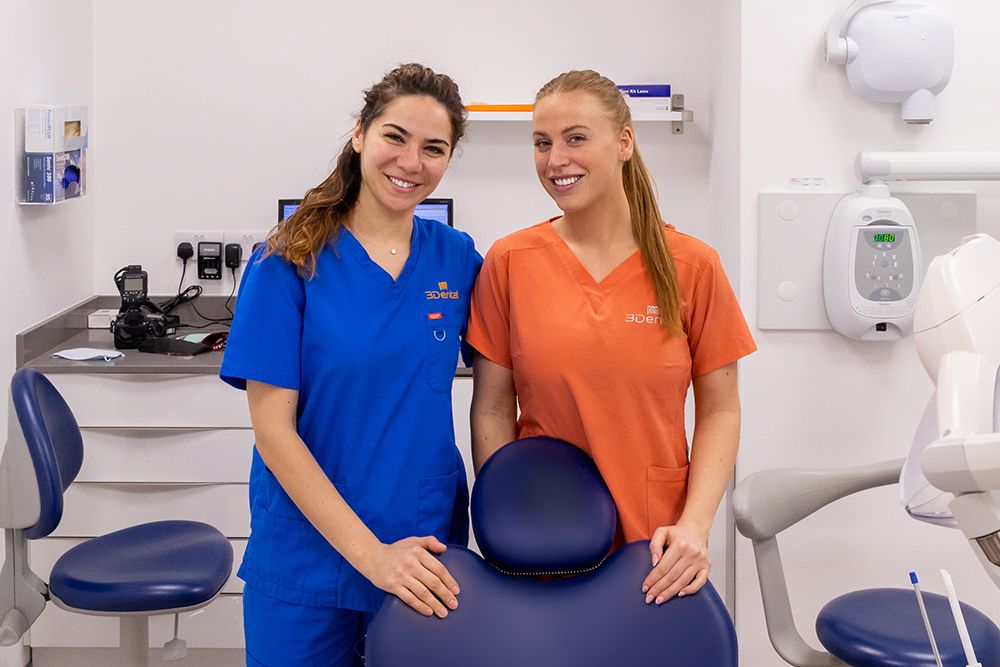 Other factors that wear down the enamel are:
Brushing your teeth too hard

Using a medium/hard toothbrush

Needing dental work (tooth decay, chipped teeth, broken teeth, a filling)

A medical illness (bulimia)
These all have a contributing factor to causing tooth sensitivity.
Is Tooth Sensitivity Preventable?
Tooth sensitivity is preventable depending on your oral hygiene but can come and go at any moment. Dr. Niall Vallely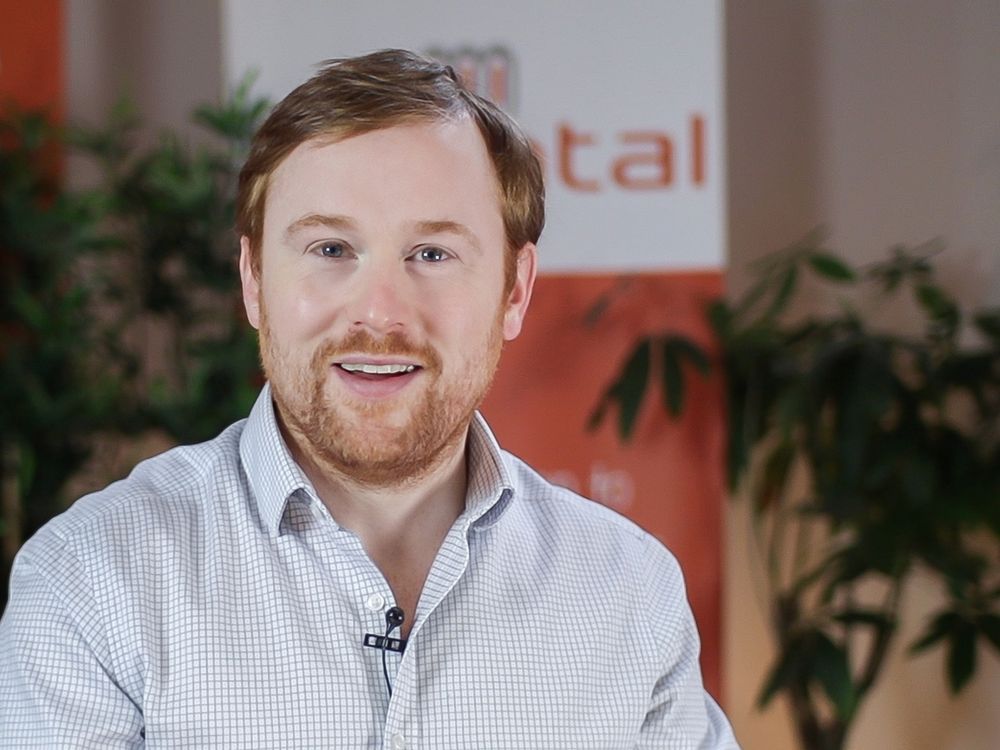 The best way to help prevent tooth sensitivity include:
Getting regular checkups with your dentist
Getting a dental scale and polish with a hygienist every six months

Use an oral b electric toothbrush or a soft-bristle toothbrush

Brushing your teeth twice a day and flossing

Using teeth whitening products sparsely

Wearing a mouthguard if you grind your teeth
Home Remedies For Sensitive Teeth
| | | |
| --- | --- | --- |
| Garlic | Contains allicin which can help kill some of the bacteria associated with toothaches | It may cause bad breath and heartburn |
| Turmeric | Contains curcumin which helps reduce tooth pain and sensitivity | It may cause staining of the teeth |
| Capsaicin gel | Numbs nerve fibers which may alleviate pain from sensitive teeth | May cause burning to skin and gums |
Do I Need To Go And See My Dentist?
Yes, it's important to see your dentist regularly. As mentioned before, tooth sensitivity can range from mild to chronic.
Visiting your dentist early can make the difference in getting a minor, less intrusive treatment rather than a long, costly investment. So always visit your dentist no matter how small the issue is.
Dental Treatments For Sensitive Teeth
| | | |
| --- | --- | --- |
| Scale and polish | A regular scale and polish prevents teeth from becoming sensitive over the long run | €70 |
| Gluma | The dentist will apply a coating of the desensitiser on the tooth causing you bother | All practices rates vary |
| Root canal treatment (irreversible pulpitis) | The nerve is removed from the tooth and cleaned thoroughly and then filled back | From €550-€800 |
How Is Tooth Sensitivity Treated?
We can treat tooth sensitivity in a number of ways. If your tooth sensitivity is mild, you can try products from your local pharmacy. It would also help if you bought a fluoride toothpaste that is clearly labelled for sensitive teeth as it will have desensitising ingredients that help stop the discomfort.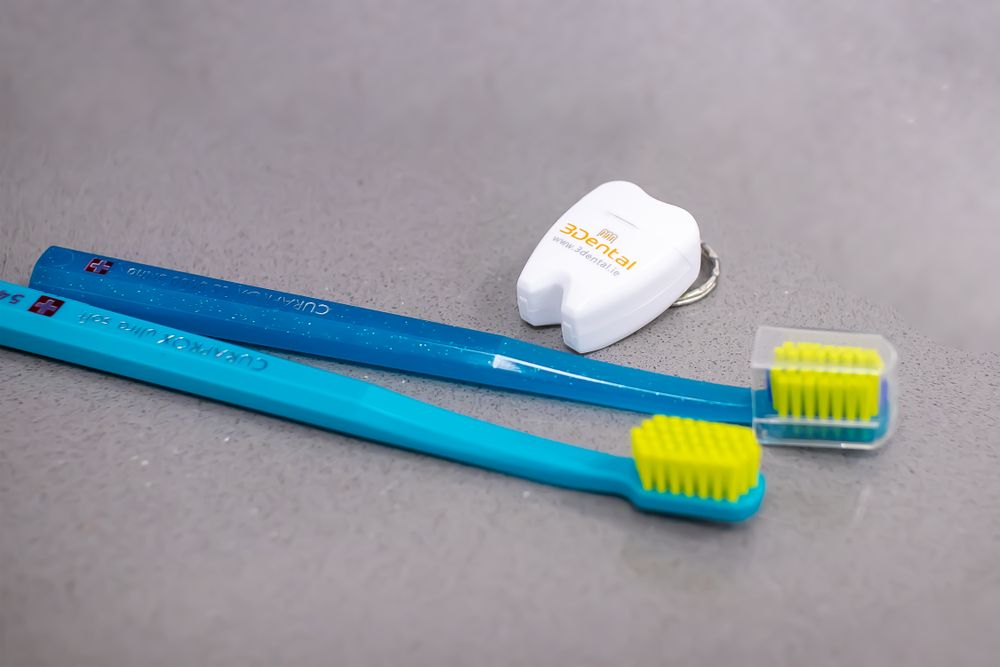 Always ensure that you don't rinse off the toothpaste. You should always treat toothpaste like medicine, not like soap. Dr. Paul O'Connell
Using softer toothbrushes and brushing more gently can also help. If home treatments don't work, you can talk to your dentist about prescription toothpaste and mouthwash.
They may also apply fluoride gel or a desensitising coating. These can help to strengthen the enamel and protect your teeth.
What to Expect During Your Visit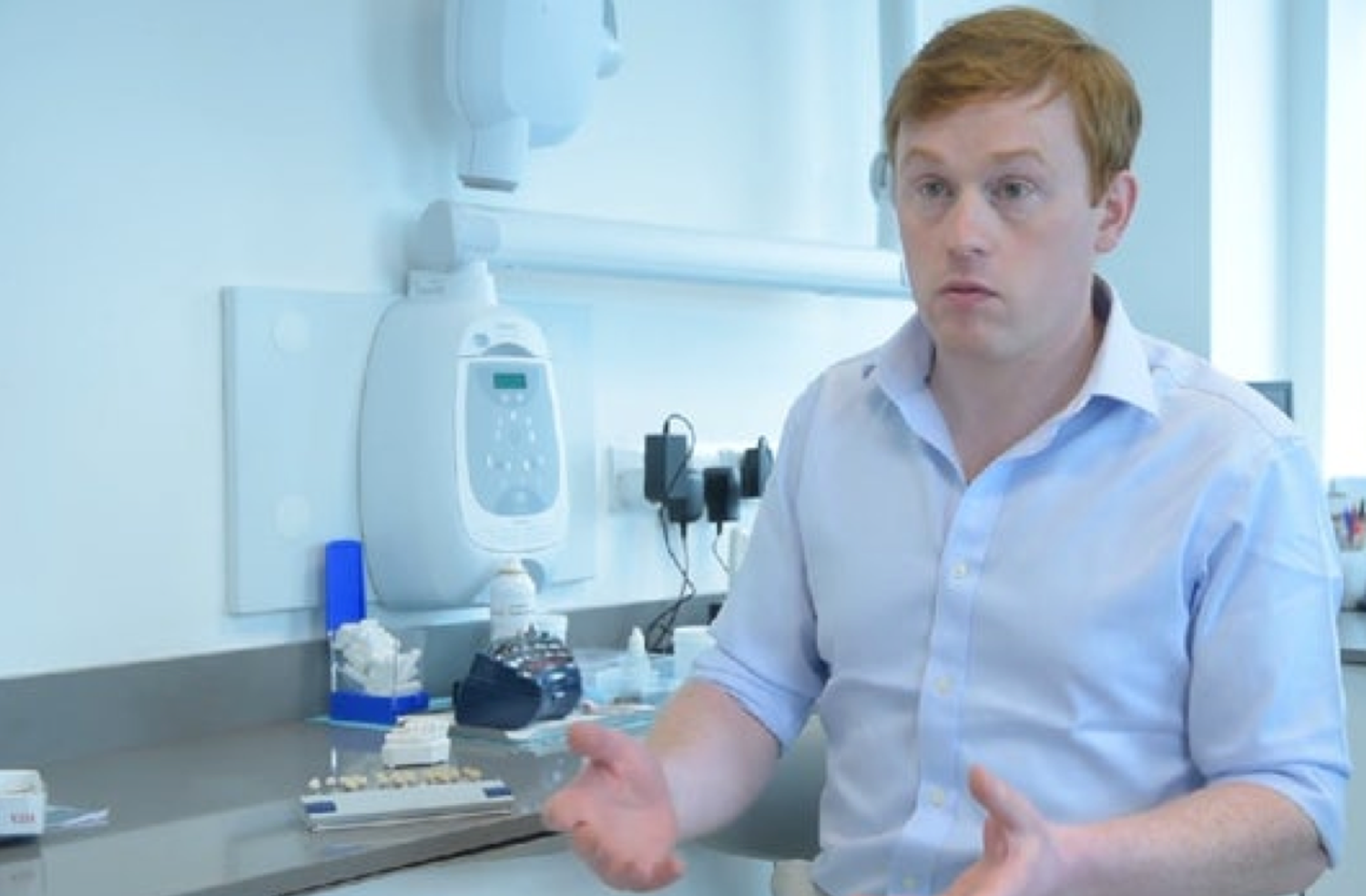 If you are a new patient at 3Dental, we will book you in for a dental examination. Our front of house staff will greet you and ask you to fill in a medical history form.
We will then bring you to the dentist, where they will do a comprehensive checkup. You will also have the time to talk about any issues with your teeth.
The dentist will then talk you through what you need to do and print you off a treatment plan and a prescription if required.
We have clinics in:
We offer free consultations in all our clinics - allowing you to get all your questions answered before you proceed with treatment!
A 360 View Of Our Dublin Clinic!
Dublin
A 360 View Of Our Limerick Clinic!
Limerick
A 360 View Of Our Galway Clinic!
Galway
Take Care of Your Tooth Enamel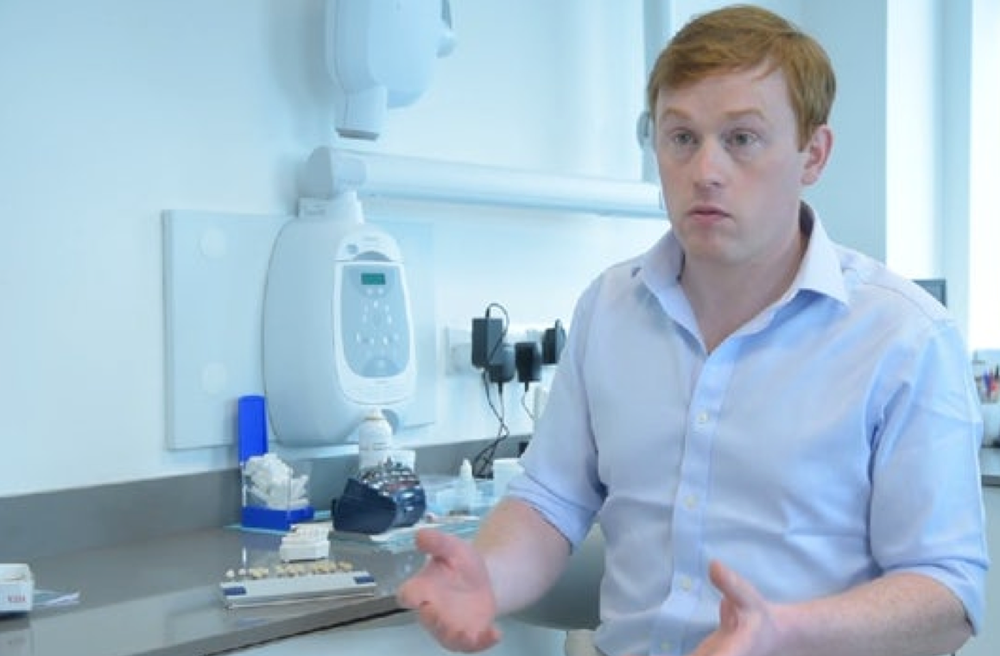 It is imperative to take care of your enamel as it helps protect you from tooth decay. Over the years, you will wear down the enamel barrier, but the best way to keep it strong is to:
Limit sugary foods and drinks

Avoid anything acidic

Eat food that protects enamel (calcium)

Avoid over-brushing

Use an electric toothbrush or a soft toothbrush

Ensure your toothpaste has fluoride in it

Get regular checkups with your dentist
Ensure your oral hygiene is good
Wear a nightguard if you grind
How Do I Know If My Tooth Nerve Is Exposed?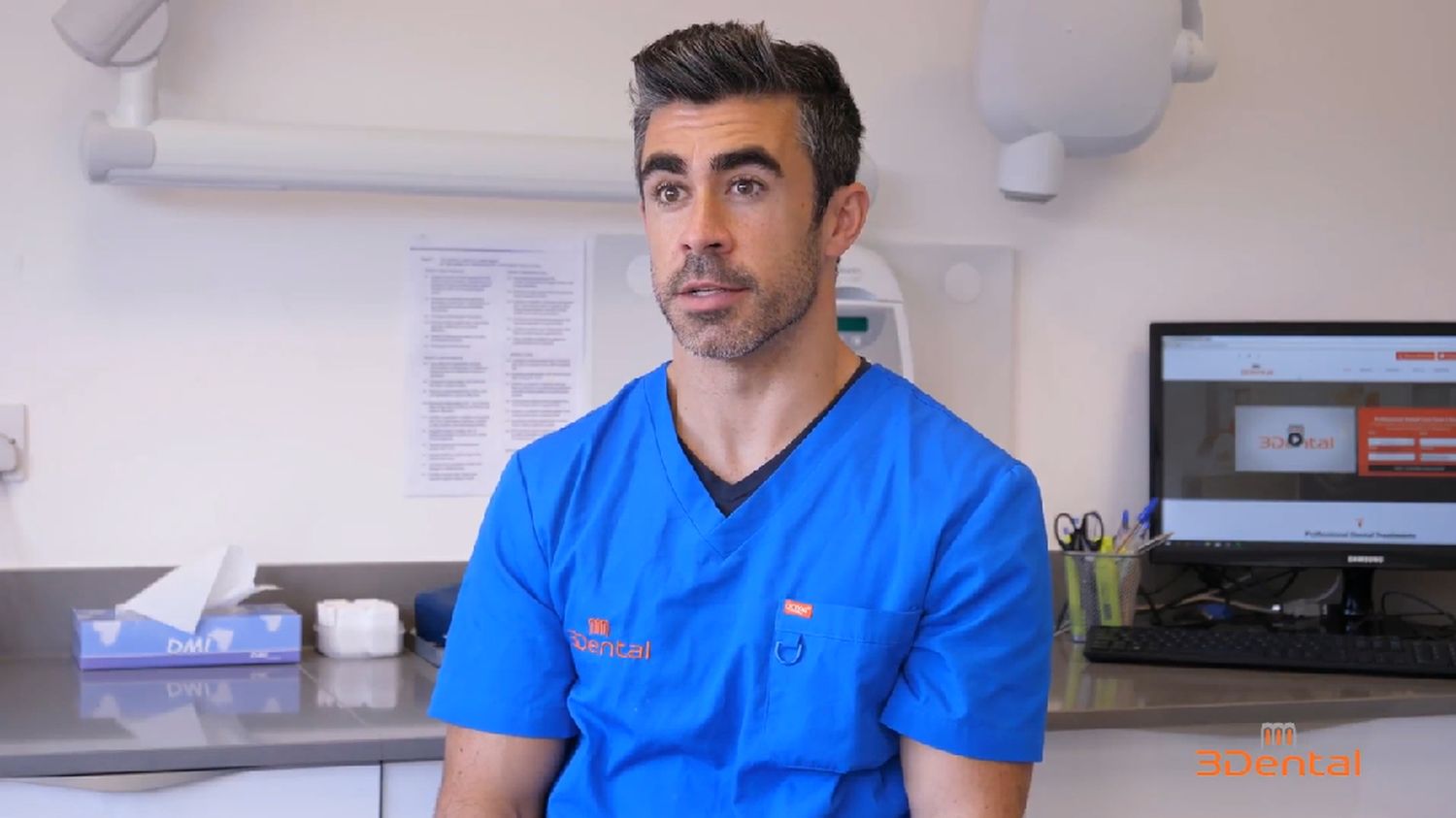 Your nerve will never be exposed to the naked eye.
Still, if your sensitivity is lingering moments after consuming anything hot or cold or even if cold air gets at the tooth, this could be an indicator that your nerve is inflamed and could need a filling or a root canal.
If you are experiencing this kind of sensitivity, we recommend seeing your dentist for a checkup.
Can A Tooth Nerve Heal Itself?
If you have gotten a deep filling and are experiencing pain, it may be that the filling has reached a nerve and has irritated it. The nerve should heal itself, but you may require dental intervention if pain or sensitivity does not subside within two to four weeks.
Which Toothpaste Is Best For Sensitive Teeth?
There are many kinds of toothpaste that help with dental sensitivity. The thing to look out for is to ensure it's labelled for sensitive teeth and has fluoride.
You can find many options in most supermarkets and pharmacies from brands such as KIN, Sensodyne, Oral B and Colgate.
Conclusion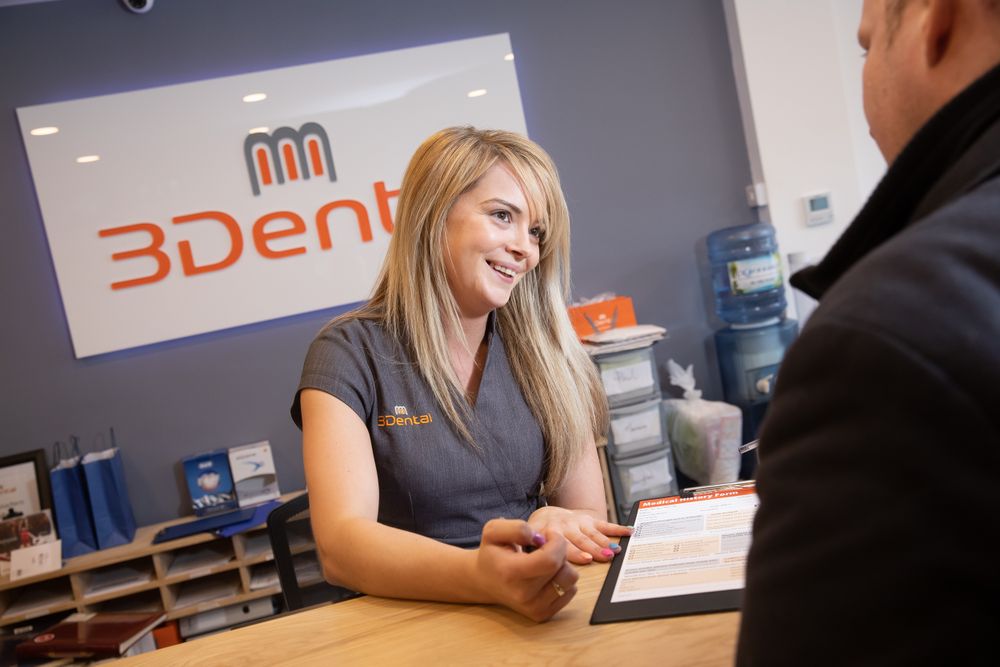 In conclusion, tooth sensitivity is something that can happen to anyone. We all can get pain or discomfort at some point in our lives. It's important to have a good relationship with your dentist where you can ask them questions and come to them if you have any issues.
We recommend getting a regular check-up at least once a year and a dental clean every six months. Following these guidelines will help your oral hygiene and limit the amount of treatment you might need in the future.
Your teeth are with you for life, so be sure to take care of them!