At 3Dental we get a lot of patients coming in and asking about dental crowns and bridges without any real understanding of what they are.
Because we have our own dental lab in-house, we can offer dental crowns and bridges at lower prices than at other dental clinics. So, before we begin let's have a look at exactly what dental crowns and bridges are and see how they are used.
What is a Dental Crown?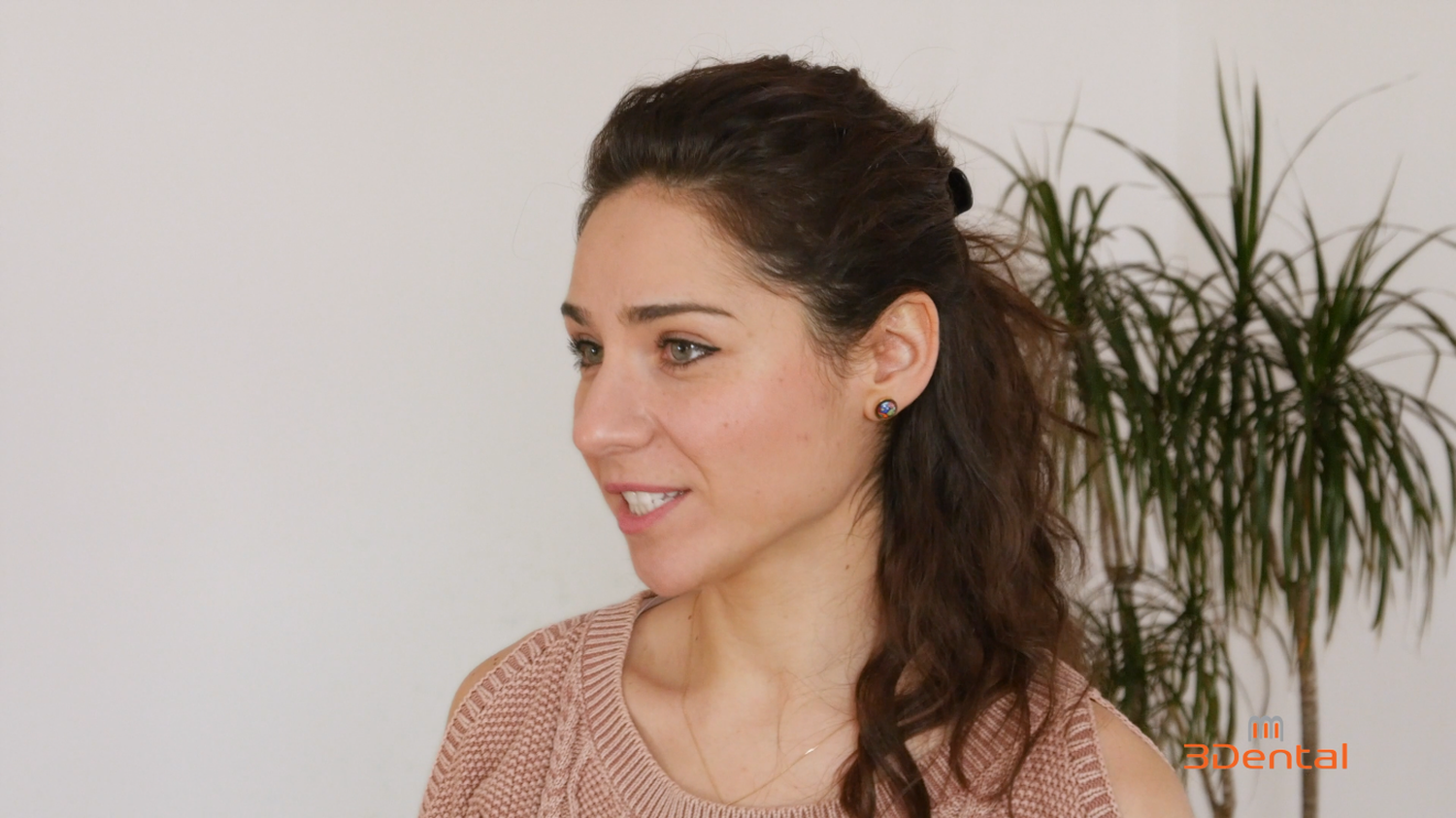 A crown is a ceramic covering for a tooth that has been compromised or weakened with a large filling or is very discoloured.
They consist of a small "cap" that is added to the top of the damaged tooth and are usually made from porcelain, however, a variety of different materials are available depending on your individual requirements.
What is a Dental Bridge?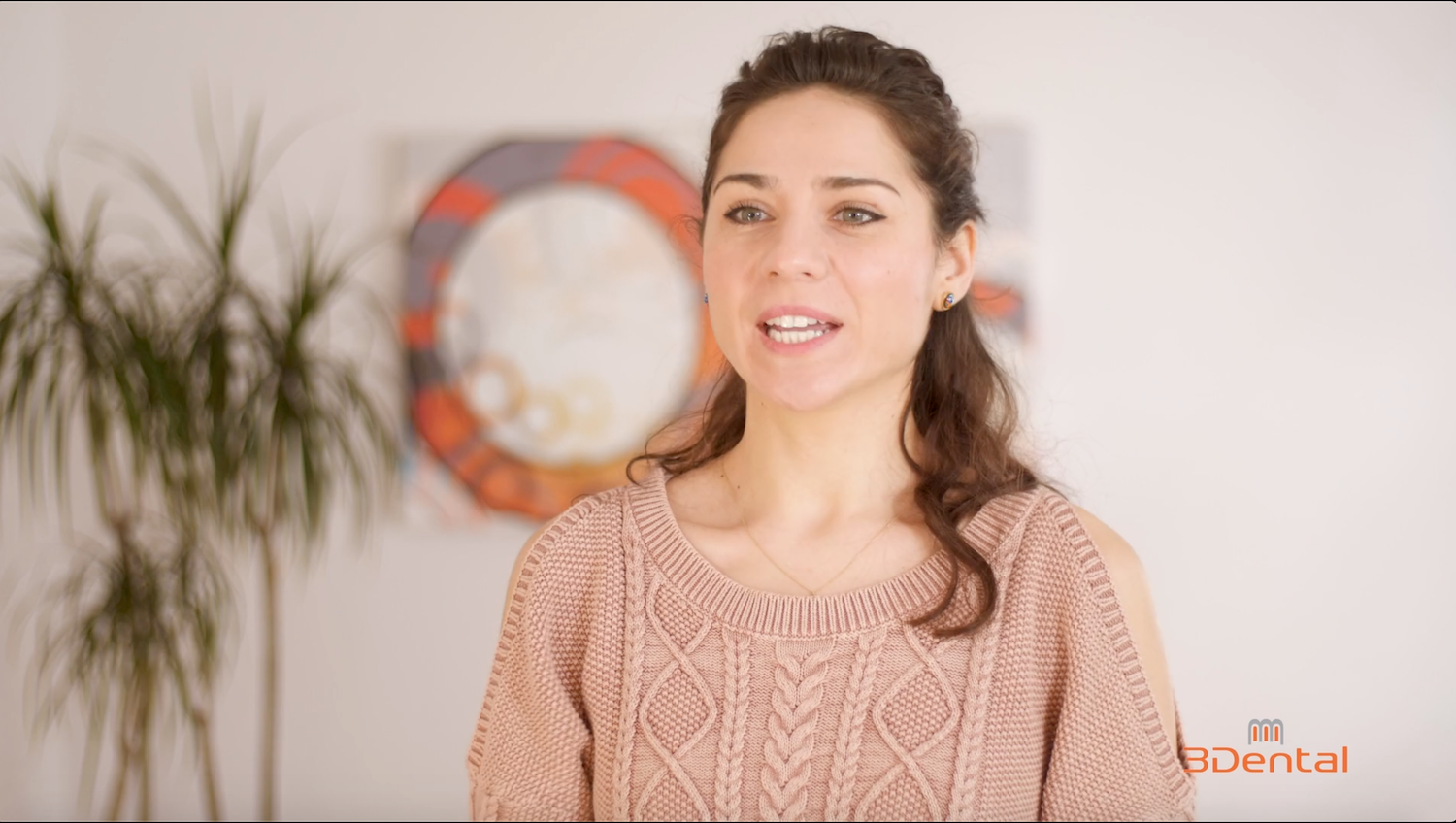 A bridge is a series of crowns which are bonded together and which 'bridge' the gap where a tooth or teeth are missing.
So you see, crowns and bridges are essentially the same thing. However, they are used for different reasons.
How Much Do Crowns Cost?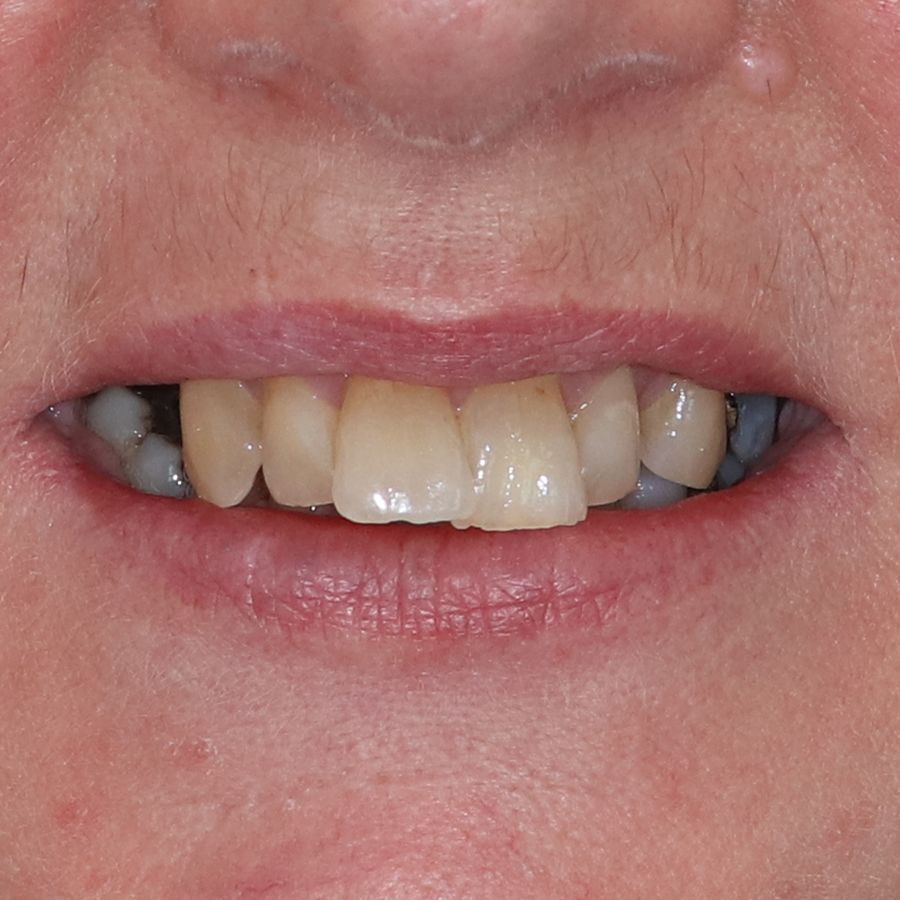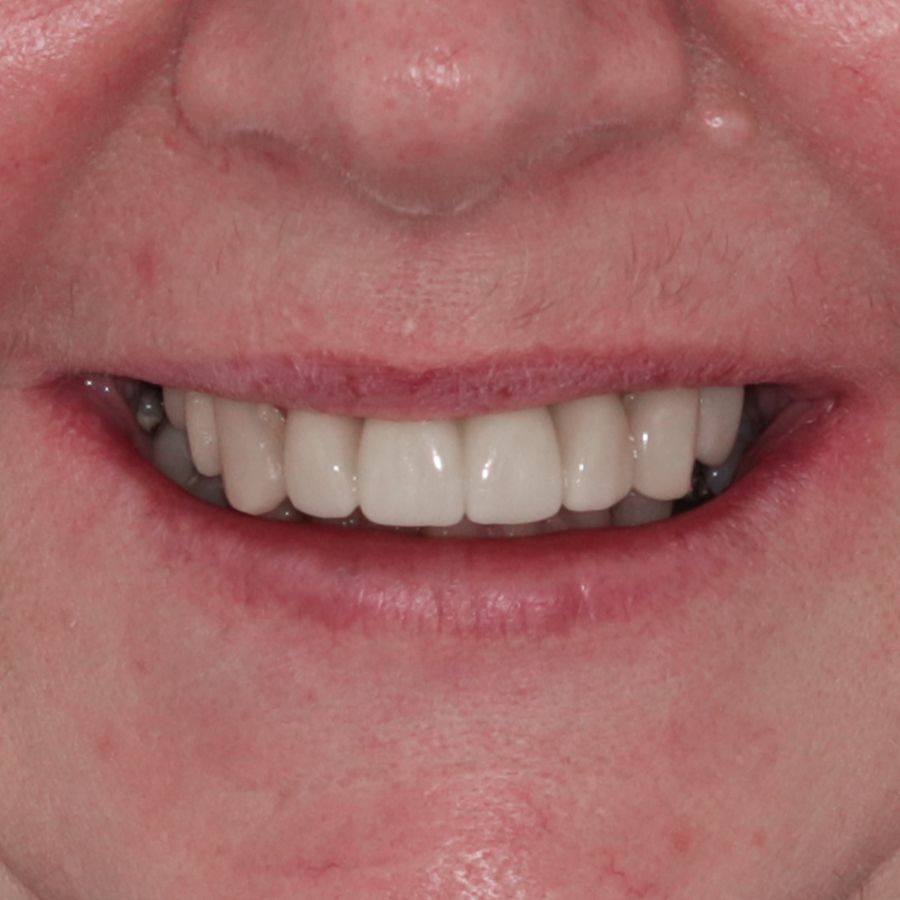 Before and After (Click to enlarge)
Bridges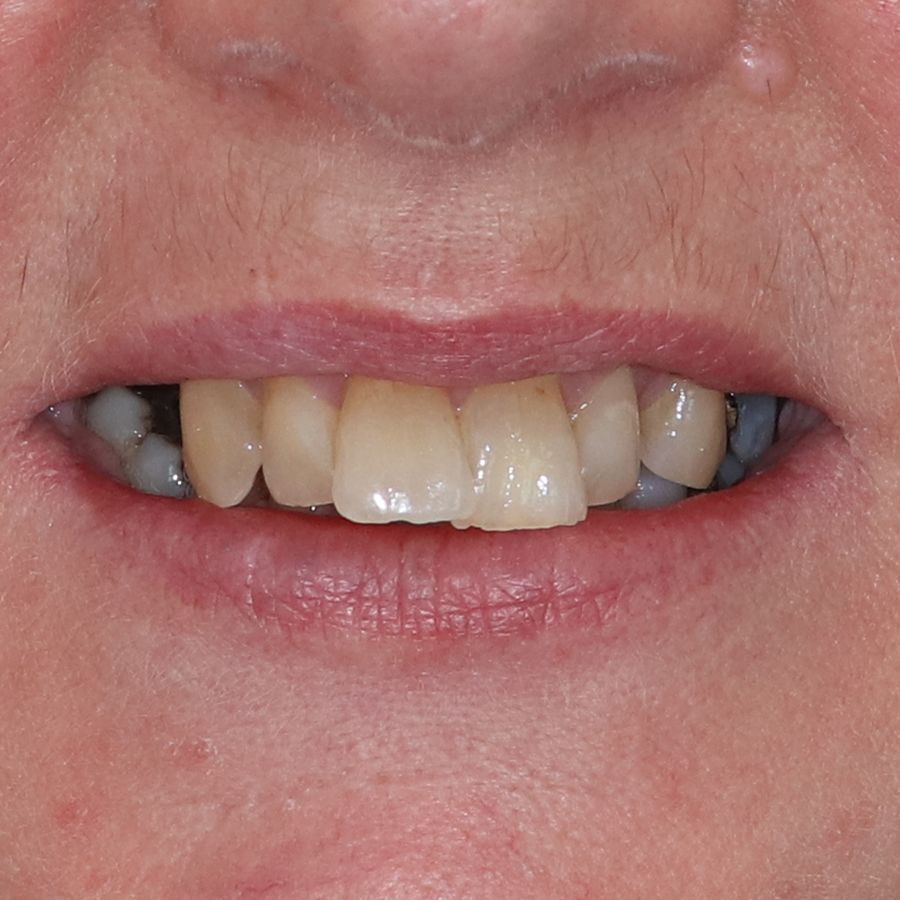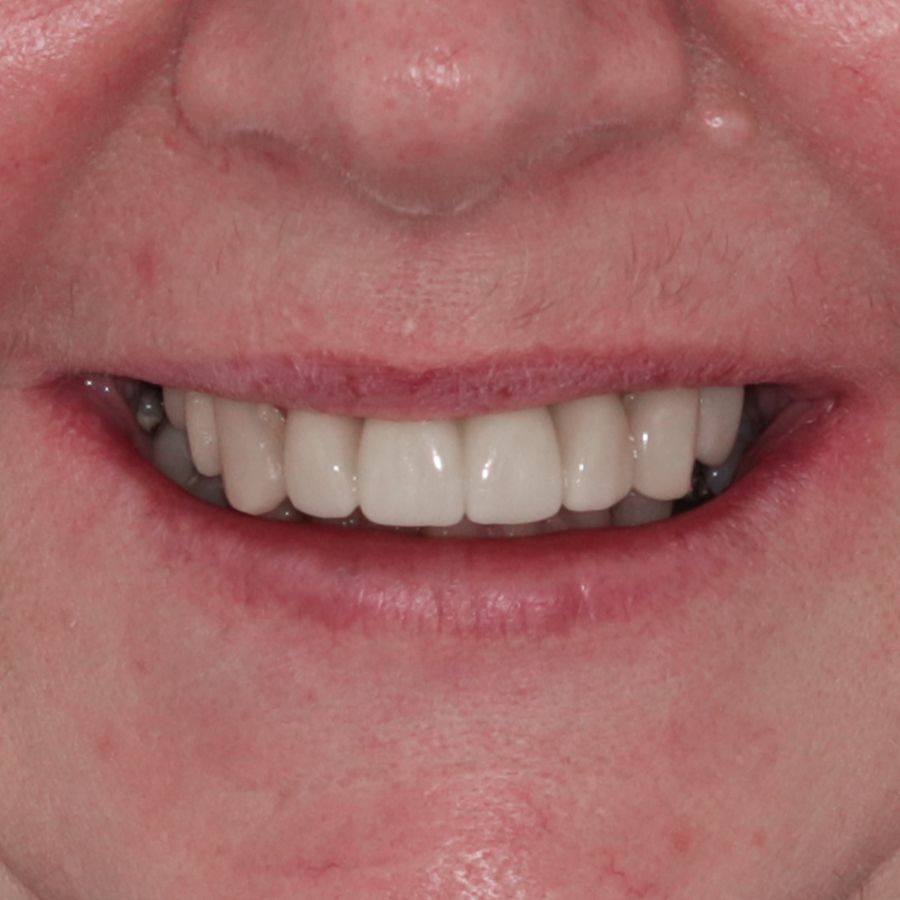 That depends on the material used. Our aim has always been to match the prices of clinics in eastern Europe and our prices are incredibly affordable.
A typical Emax crown costs €550 and a typical zirconia crown costs €550 Dr. Niall Vallely
We offer flexible payment options and for larger cases we can in certain instances reduce prices further.
| | |
| --- | --- |
| Composite Onlay | €350 |
| Emax Crown | €550 |
| Zirconia Crown | €550 |
| Porcelain Layer High Aesthetic Crown | €750 |
The full pricing breakdown of our treatments can be found on our pricing page.
How Much Do Bridges Cost?
| | |
| --- | --- |
| Bridges | €500 per tooth |
The full pricing breakdown of our treatments can be found on our pricing page.
What are Dental Crowns and Bridges Made Of?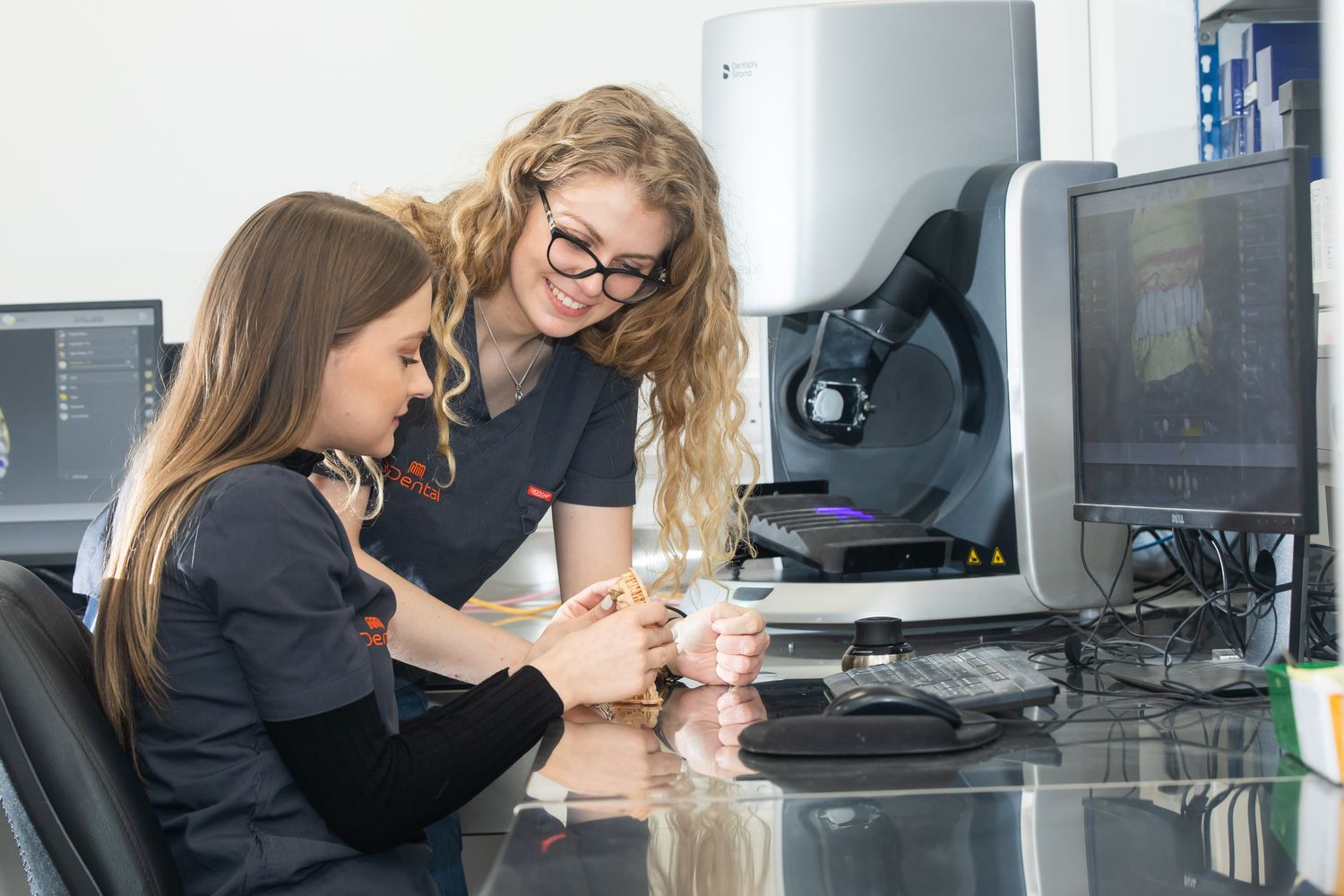 Unlike crowns and bridges of the past, which were made of metal covered in porcelain, modern crowns and bridges are made of ceramics.
In highly aesthetic zones e.g. a front tooth we usually use a material called Emax. This is the most natural looking of all ceramics and looks superb.
In less aesthetic zones e.g. back teeth we tend to use zirconia which is less natural looking but is stronger. For very large bridges we also use zirconia as it is very strong and rarely breaks or cracks.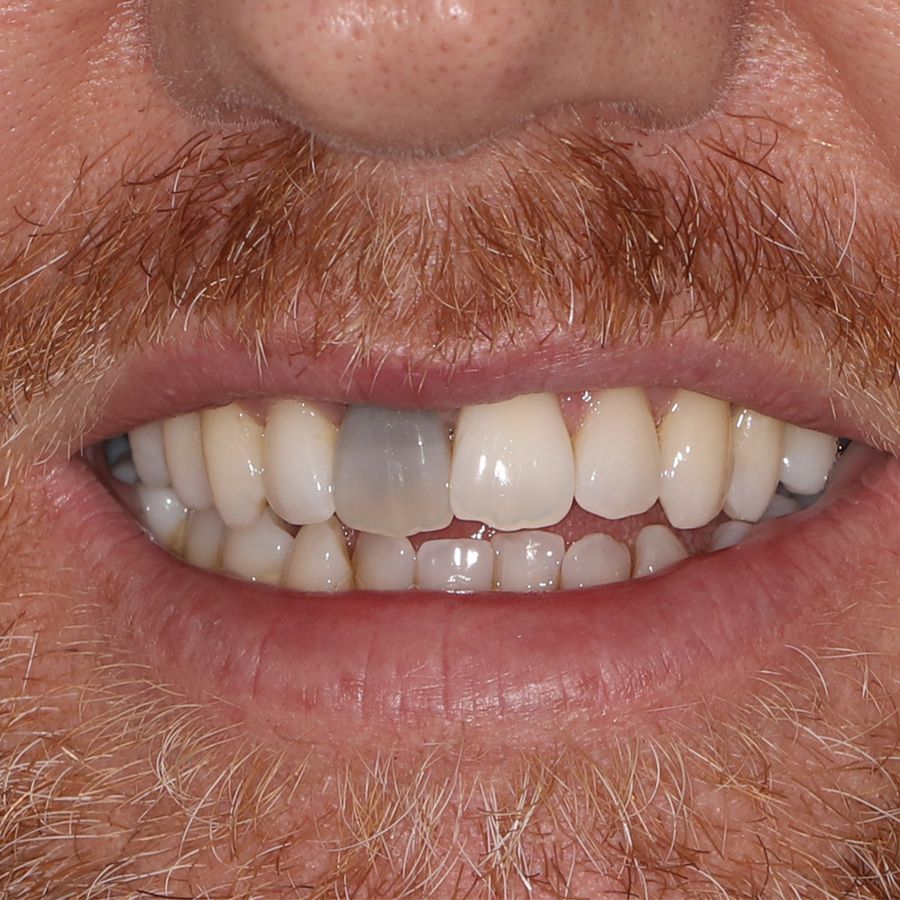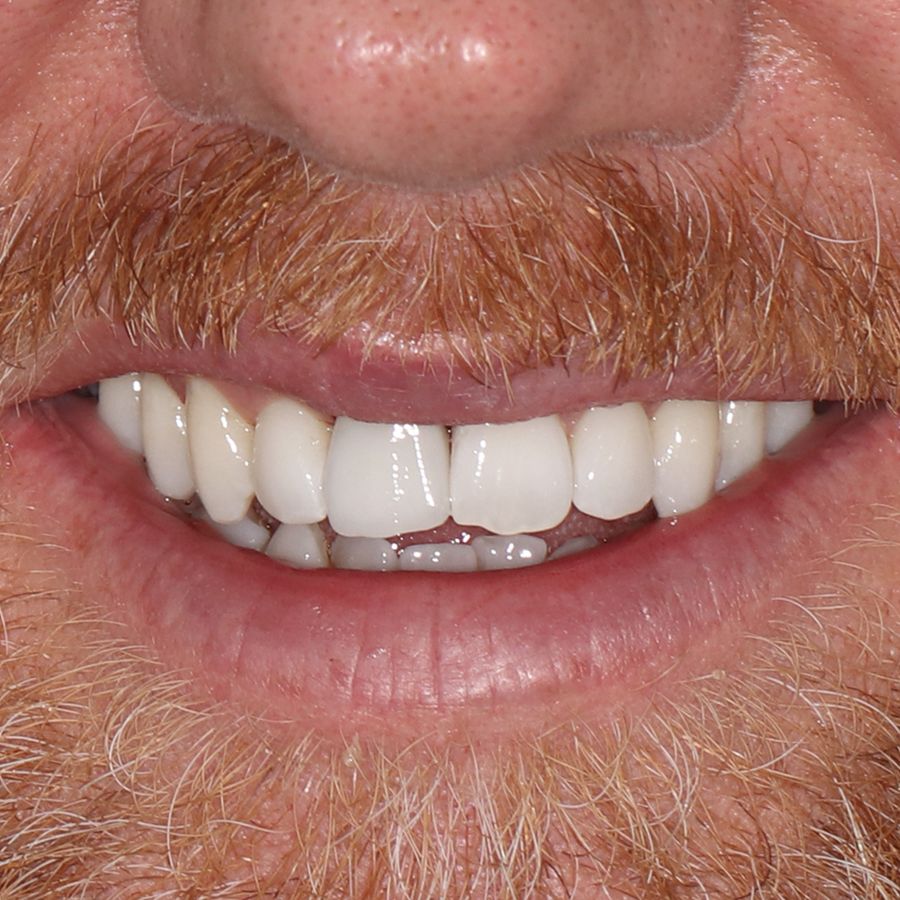 Before and After (Click to enlarge)
Crowns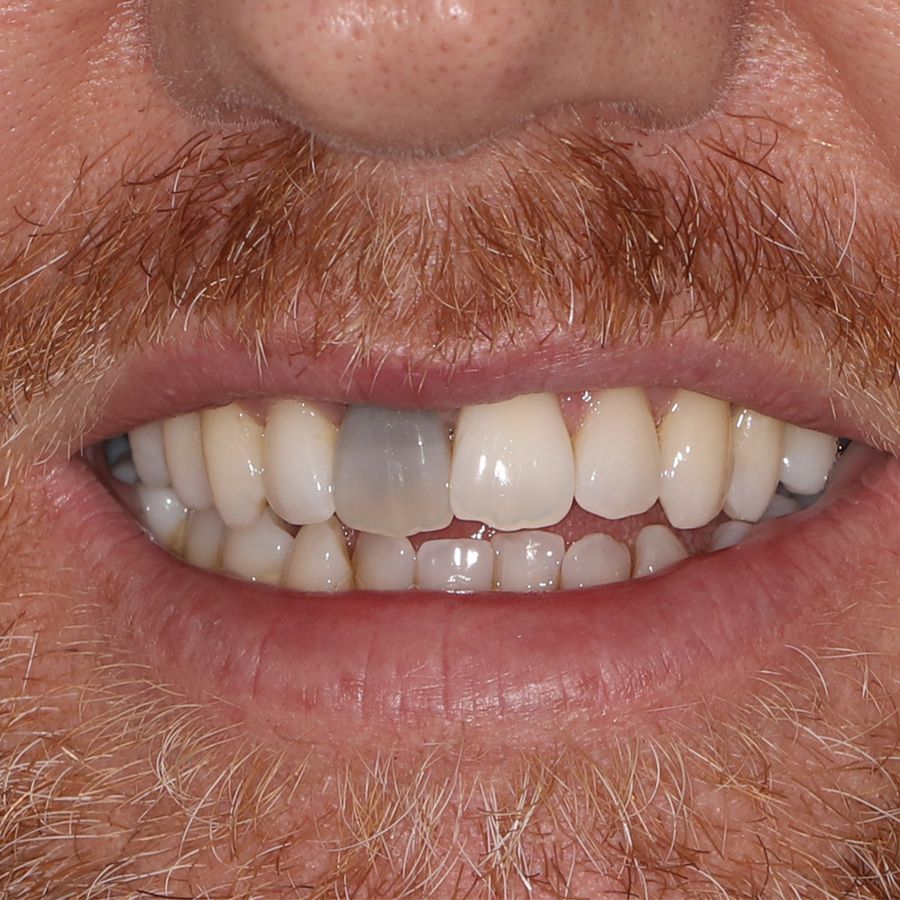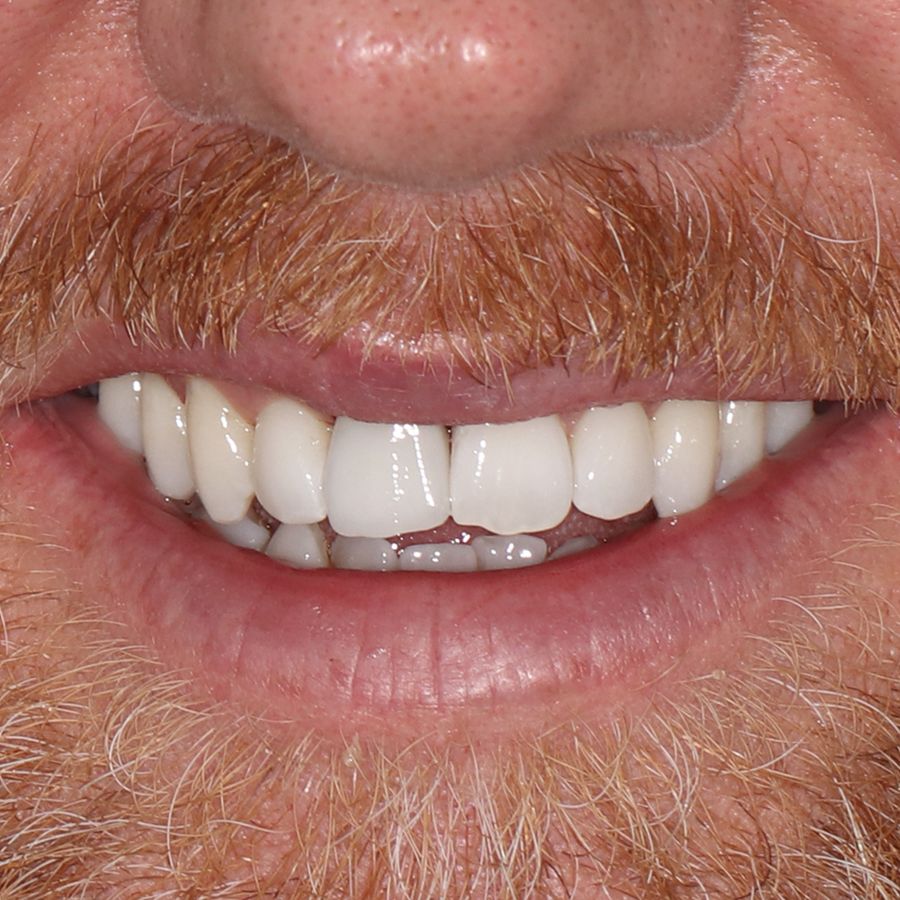 At the 3Dental laboratory, our in-house technicians are very talented at making crowns and bridges look natural and lifelike. They are often heavily involved with the dentist/patient relationship and we rely greatly on them in helping us determine the best material and tooth shading for the crowns and bridges. Dr. Peter Doherty
How Is A Crown Or Bridge Made?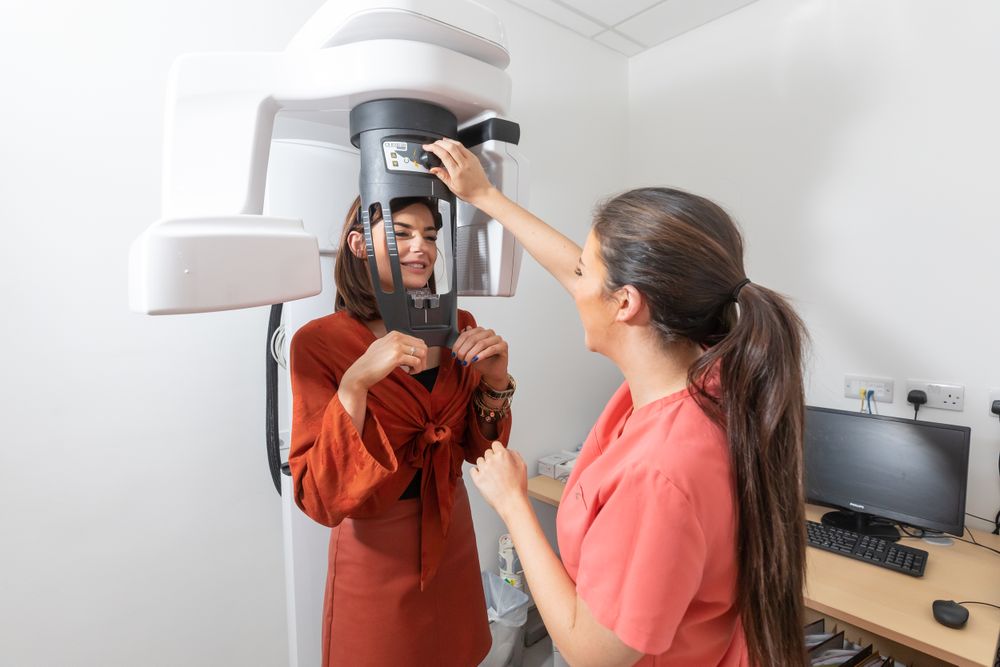 First, we need to assess the tooth or teeth to see how suitable they are for a crown or bridge.
We may need to take an x-ray or with severely broken-down teeth, perform a root canal procedure, prior to preparing the tooth.
When we're ready to proceed we will numb the teeth with local anaesthetic, then we will take a small impression of the teeth to be prepared so that we can place a temporary crown over the teeth after the appointment has finished. Once we have finished preparing the teeth we will either scan or take an impression.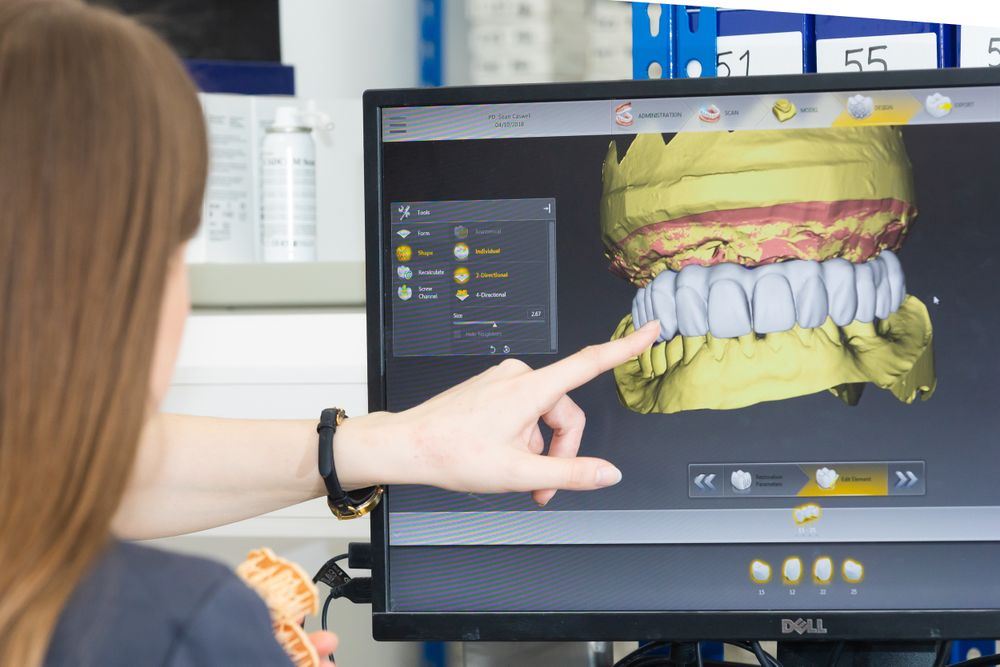 We have heavily invested in ultra-modern scanning equipment and are increasingly scanning only.
The scan is digitally sent to our lab where our technicians will mill it using our CAD CAM technology.
We will then arrange a return appointment to fit the crown or bridge and if the patient is happy we will also bond it then.
Are Dental Crowns and Bridges Suitable For Everyone?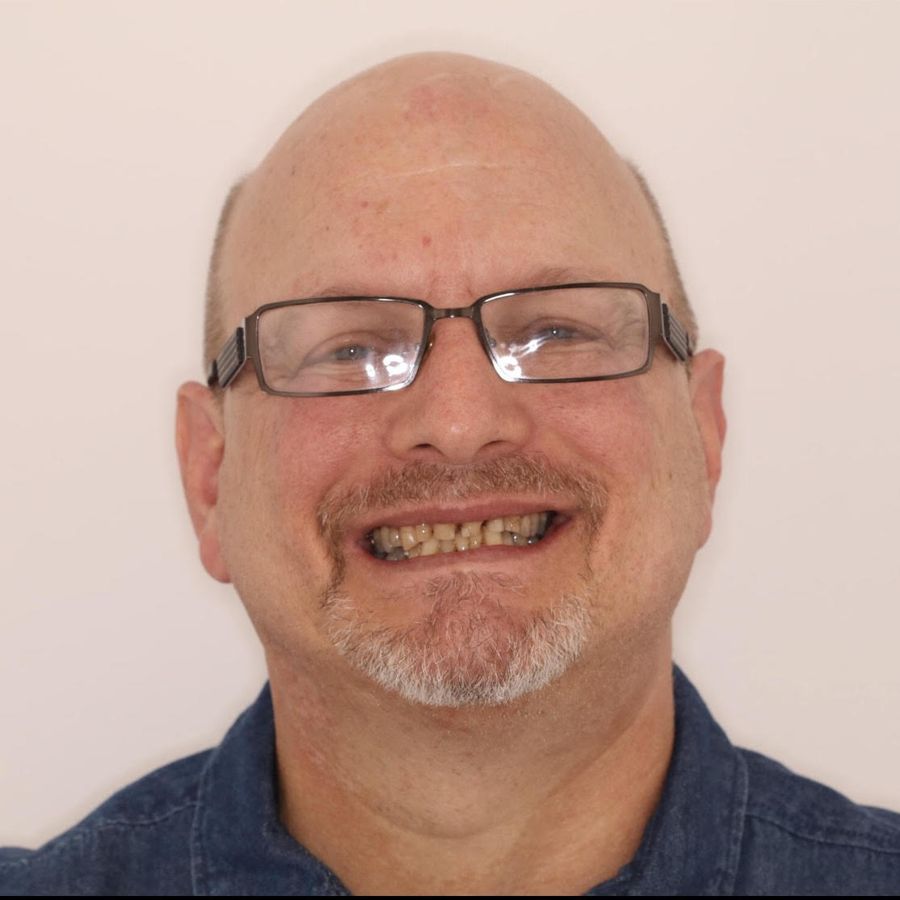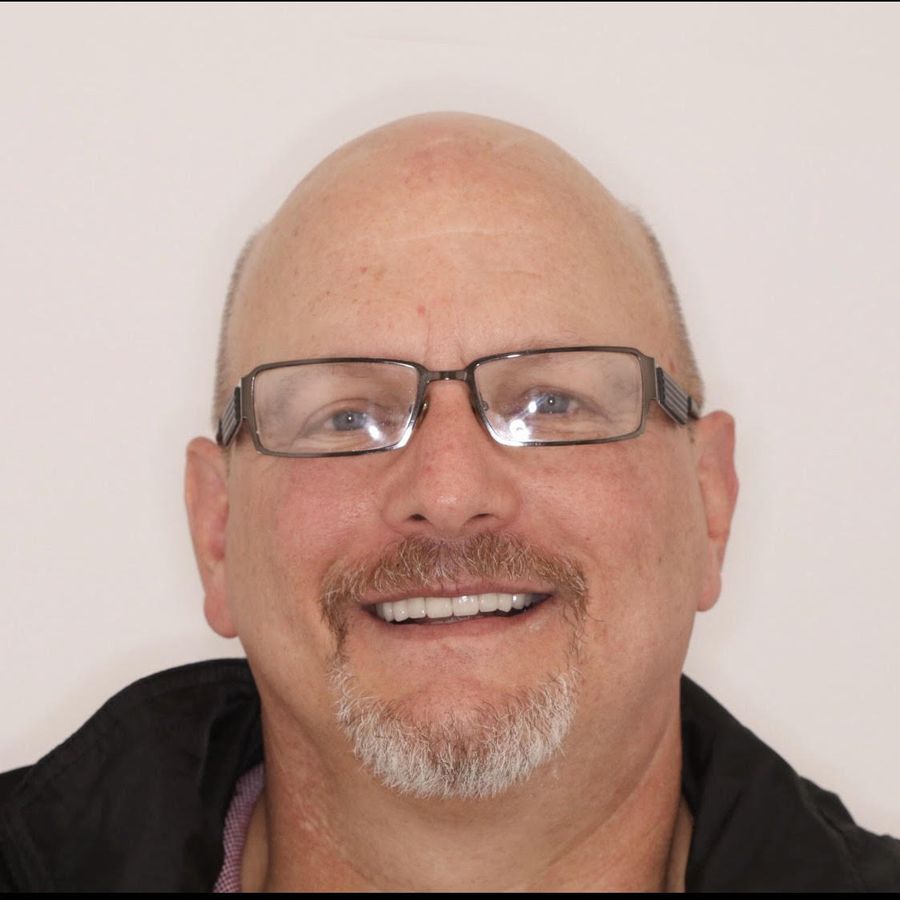 Warren Tellgreen (Click to enlarge)
Crowns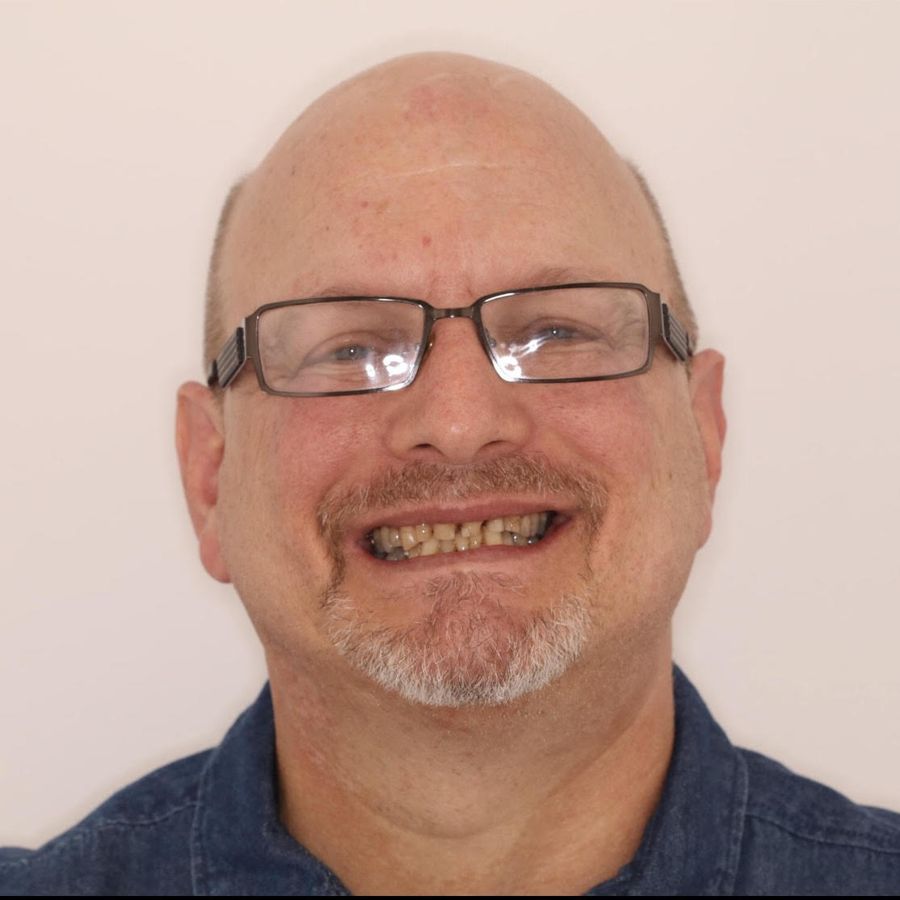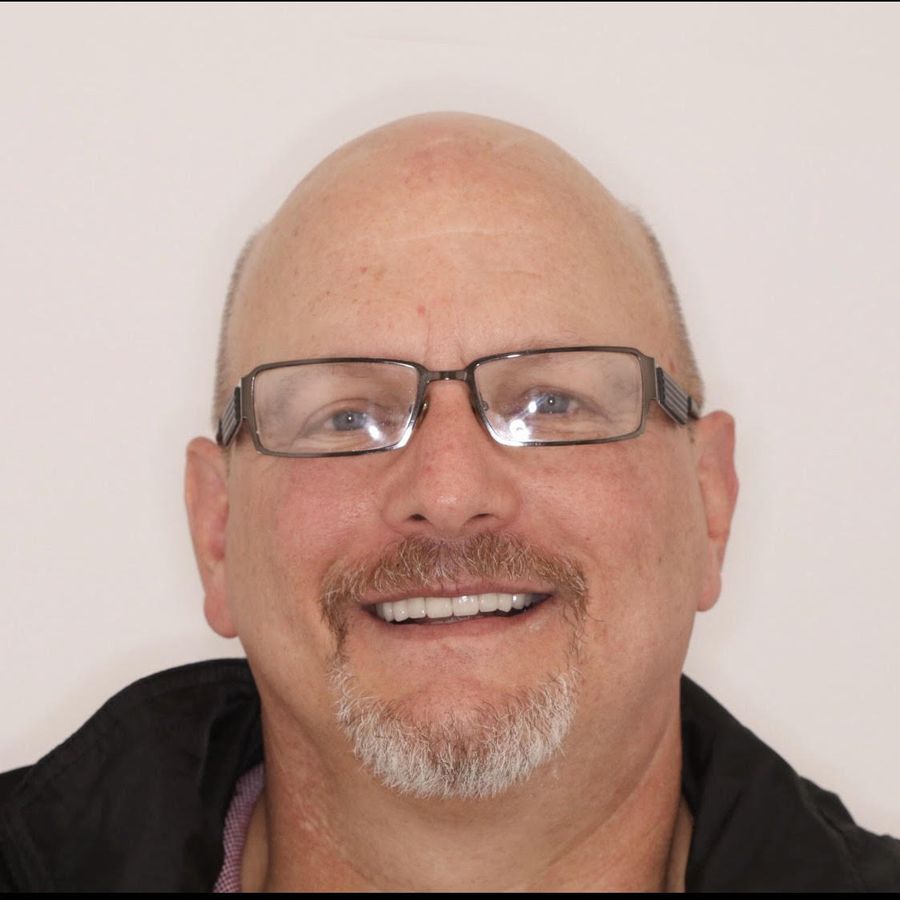 Both are only used when a tooth is heavily compromised.
Bridges are used to close spaces where teeth are missing but we prefer if possible to place an implant as we don't have to prep healthy teeth. That said, if the tooth on either side is heavily filled then we are happy to place a bridge and it may be the best option.
Also, where there are gum issues, crowns and bridges may not be the best option, at least until the gum issues are under control.
Your dentist will be able to advise you of your option when you attend for your free consultation.
What Guarantee Do I Have For My Dental Crown or Bridge Work?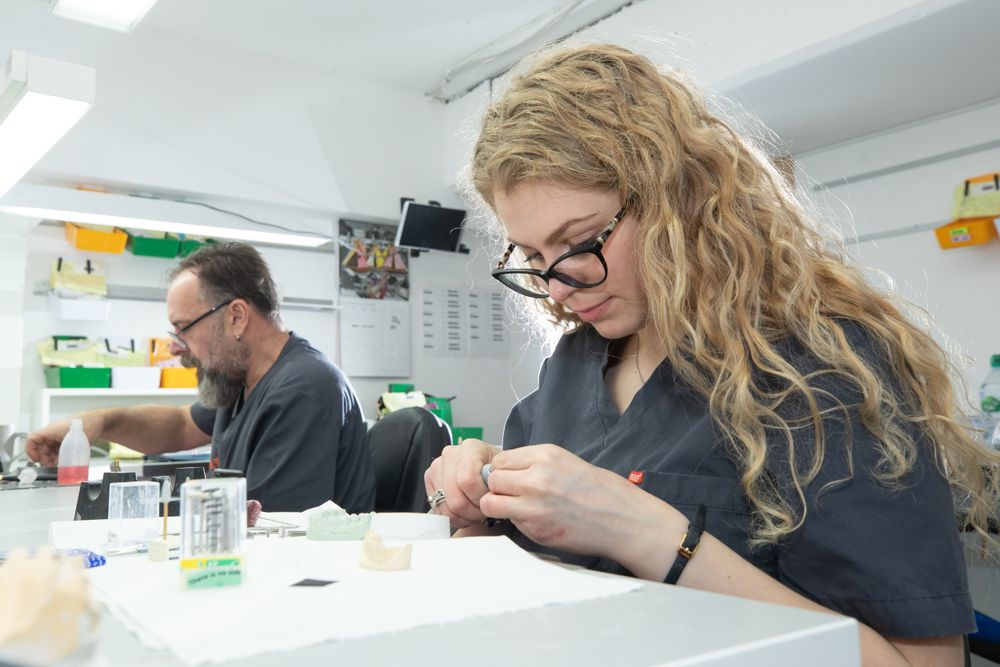 For a crown or bridge to break is unusual. It is rare, but it can happen. All work carried out at 3Dental is fully guaranteed for 5 years. We will replace at no cost, any damaged crown or bridge. Unfortunately, we cannot repair ceramic so it has to be replaced.
However, because of our advanced dental lab technology, we can usually replace a crown in a day at the touch of a button.
Now you can't get better than that!
Conclusion
We hope you enjoyed this post on how we work with dental crowns and bridges at 3Dental.
For a more detailed outline of how the dental crown procedure actually works, check out our post entitled: The Dental Crown Procedure Explained.
If you would like to improve your smile, then get in touch today to find out how we can help :)