Are you concerned thay your gums might be receding? If your gums are red, inflamed or painful, we advise that you get them checked by your dentist. There are gum treatments available that can stop or even reverse gum recession if caught in time.
This post is going to explore some of the more freqently asked questions that we get about receding gums.
What Are Receding Gums?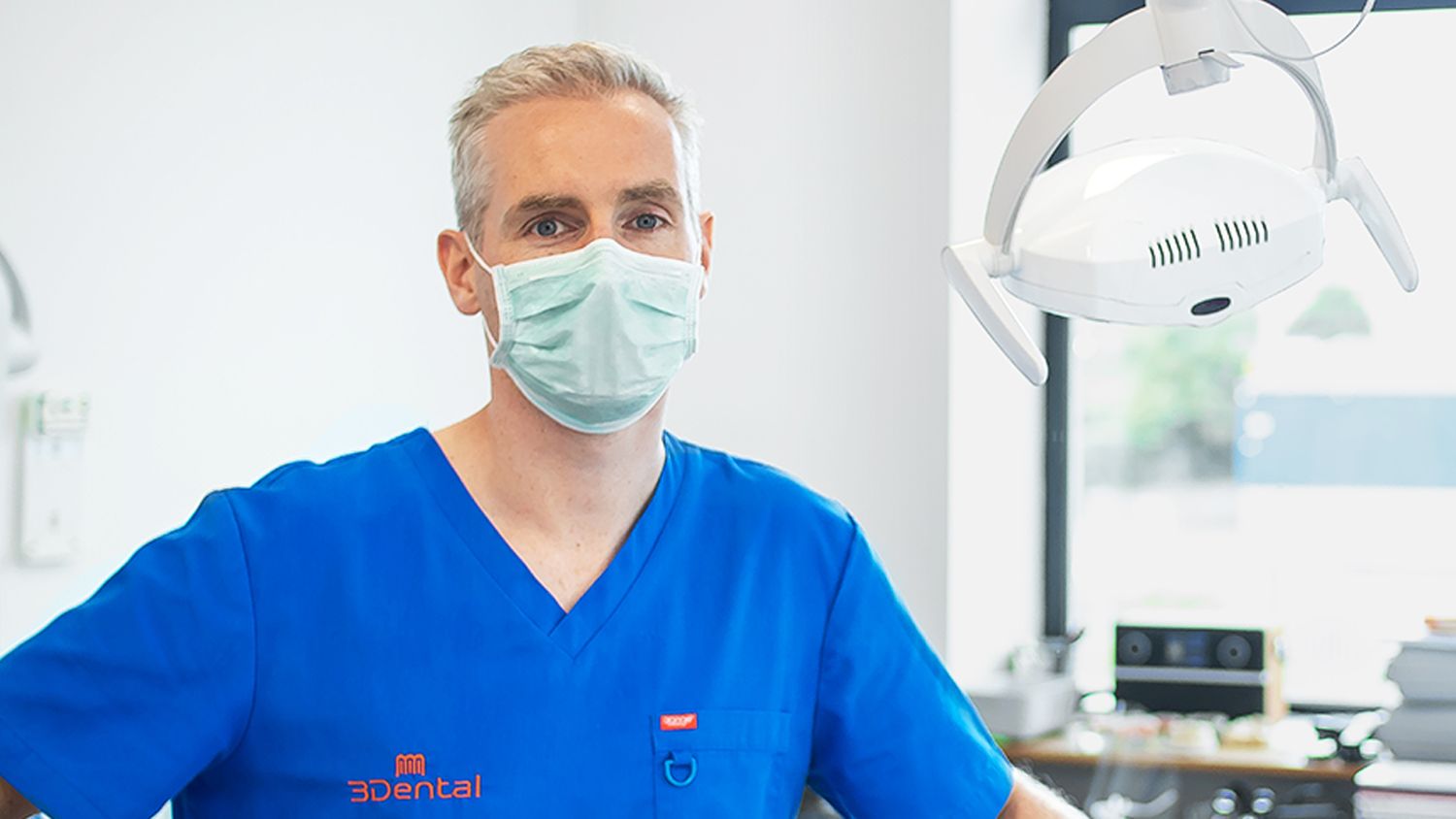 Receding gums is a condition in which the gum covering your teeth is shrinking, and the tooth becomes more exposed. Later on, the root may also become exposed.
When this happens, pockets form between the teeth and the gum, providing the perfect environment for bacteria to accumulate. If you do not treat this condition in time, it can cause damage to the bone underneath, not just to the tooth itself, which can lead to tooth loss.
Causes Of Receding Gums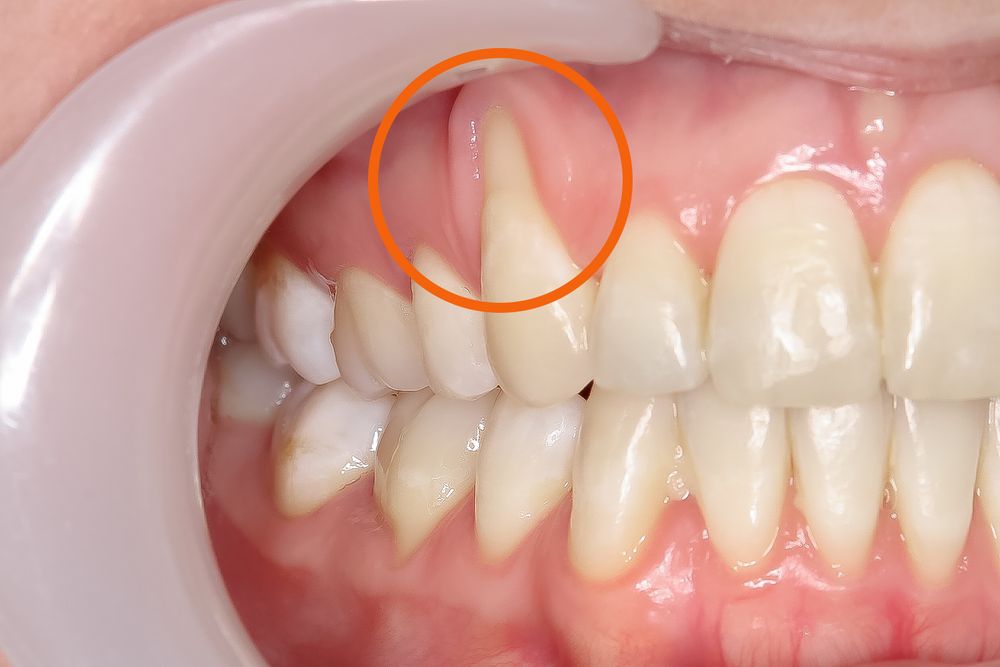 The causes of receding gums are:
Gum disease

Brushing too hard

Thin gums

Poor oral health

Misaligned teeth

Grinding or clenching

Smoking

Genetic predisposition
Receding Gum Treatments
| | | |
| --- | --- | --- |
| Medications such as antibiotics or antimicrobial mouthwash | Works if you catch it very early | It is less important than brushing and flossing, and is mostly a preventative measure. It may not work for everyone. |
| Deep cleaning | Can halt the progress of gum recession cases caused by bacteria | Approx 2 visits are required every 2-4 months |
| Desensitizing treatment | Painless | Provides temporary relief of sensitivity. However, it does not stop recession. |
| Gum graft surgery | Successful in the majority of suitable cases | May require multiple visits. Not suitable for advanced cases of recession. |
What Are The Symptoms Of Receding Gums?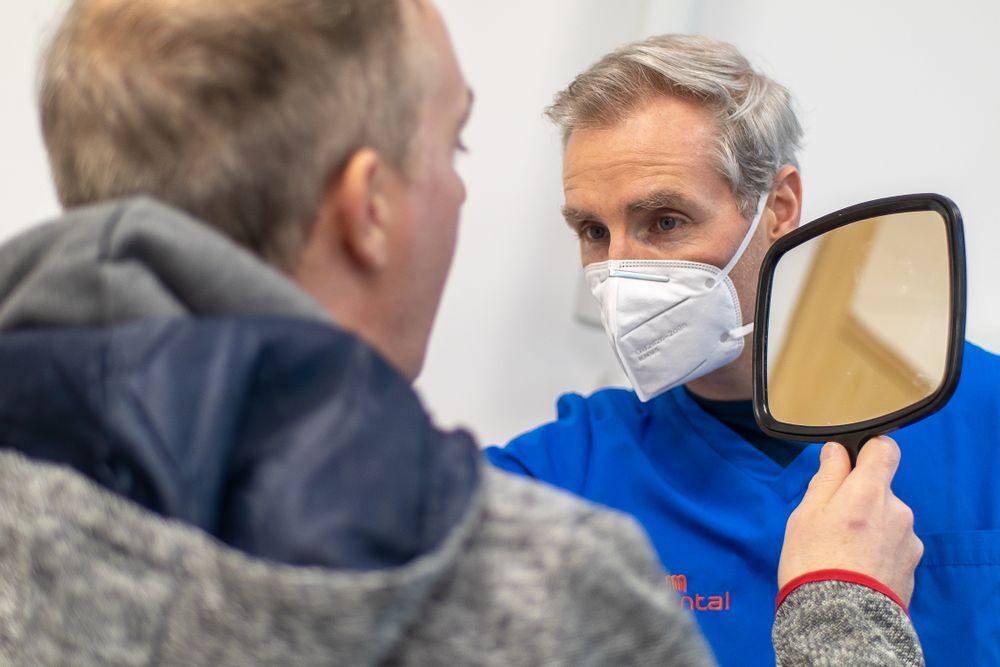 These include:
Bleeding gums

Gum Inflammation or redness

Gums are sore to the touch

Tooth sensitivity

Bad breath

Loose teeth

Exposed tooth roots
Receding Gum Prevention
The best practice around preventing gum recession is:
| | |
| --- | --- |
| Regular dental visits | The dentist can identify early signs of gum disease and recommend treatment |
| Regular, gentle brushing (with a medium/soft toothbrush) and flossing between dental visits | Prevents the build-up of bacteria between the teeth and gums |
| Quit smoking | Nicotine restricts blood flow to the gums |
| Eat a well balanced and healthy diet | A healthy body naturally fights gum disease |
| Do not brush too hard | Over-brushing or brushing too hard can damage your gums and lead to gum recession |
What Is The Best Mouth Rinse For Receding Gums?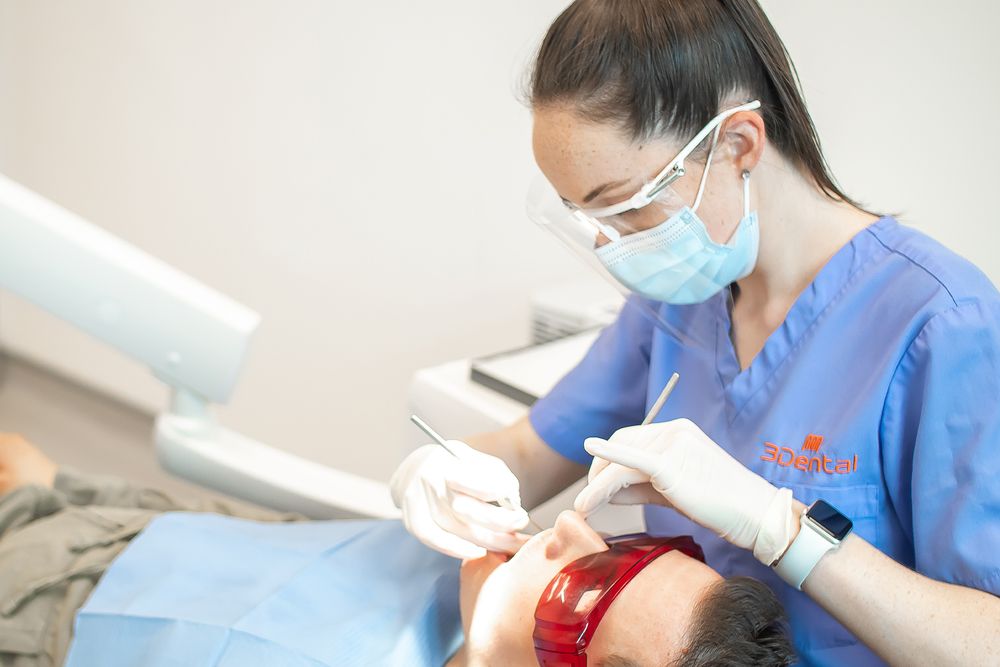 Any mouthwash that includes the ingredient chlorhexidine can help with receding gums. It will not reverse it, but can slow its progression.
Most dentists would recommend Corsodyl 0.2% mouthwash for patients suffering from receding gums.
However, Corsodyl mouthwash may cause temporary discolouration of teeth and tongue, which can be prevented by not eating or drinking any dark coloured food after 1 hour of using the mouthwash.
How To Stop Receding Gums?
Visiting your dentist and hygienist for regular check-ups and dental cleanings is the best way to detect issues that could lead to receding gums. Receding gums respond to treatment well if you catch them in the early stages.
Identifying these early signs is one reason why it's essential to attend your dental clinic for regular check-ups; twice a year in most cases.
What Are The Different Stages Of Receding Gums?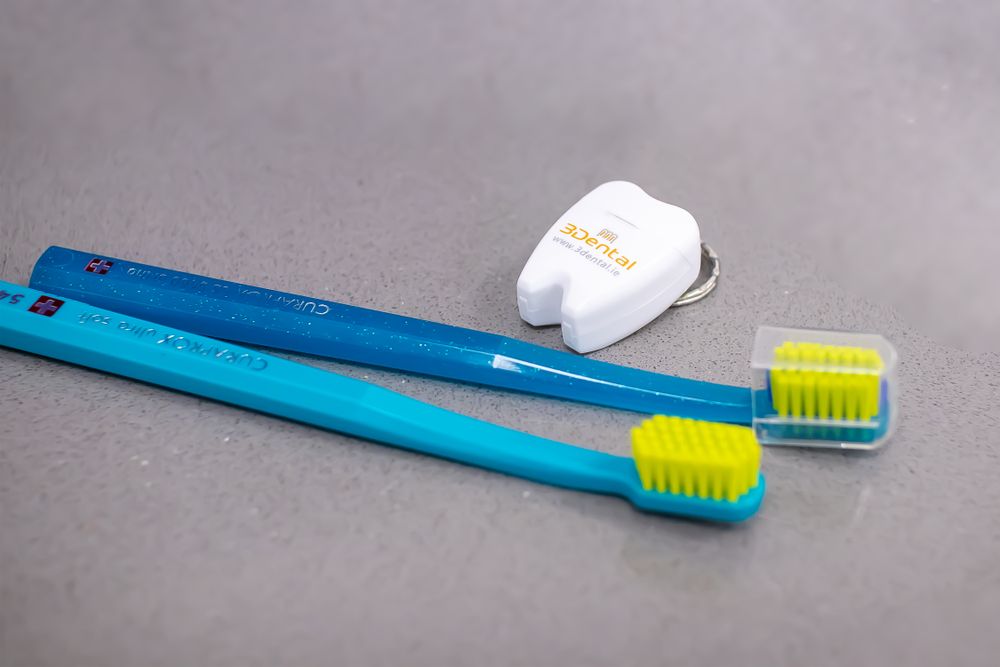 Stage 1: Healthy gums

Stage 2: Gingivitis - An inflammation of the gums that can lead to *periodontitis (gum disease)

Stage 3: Early periodontitis - The gum starts to pull away from the tooth

Stage 4: Moderate periodontitis - Discomfort, loose teeth and bone loss

Stage 5: Advanced periodontitis - Multiple loose teeth, abscess (tooth extraction may be required if not treated in time)
*Periodontitis is a bacterial infection that causes gums to recede.
How Serious Are Receding Gums?
You should take gum recession seriously. It affects your overall health as well as your teeth. Periodontal disease not only causes tooth loss, the bacteria responsible for this disease can also enter your bloodstream and could lead to heart issues in the future.
How Do You Brush Receding Gums?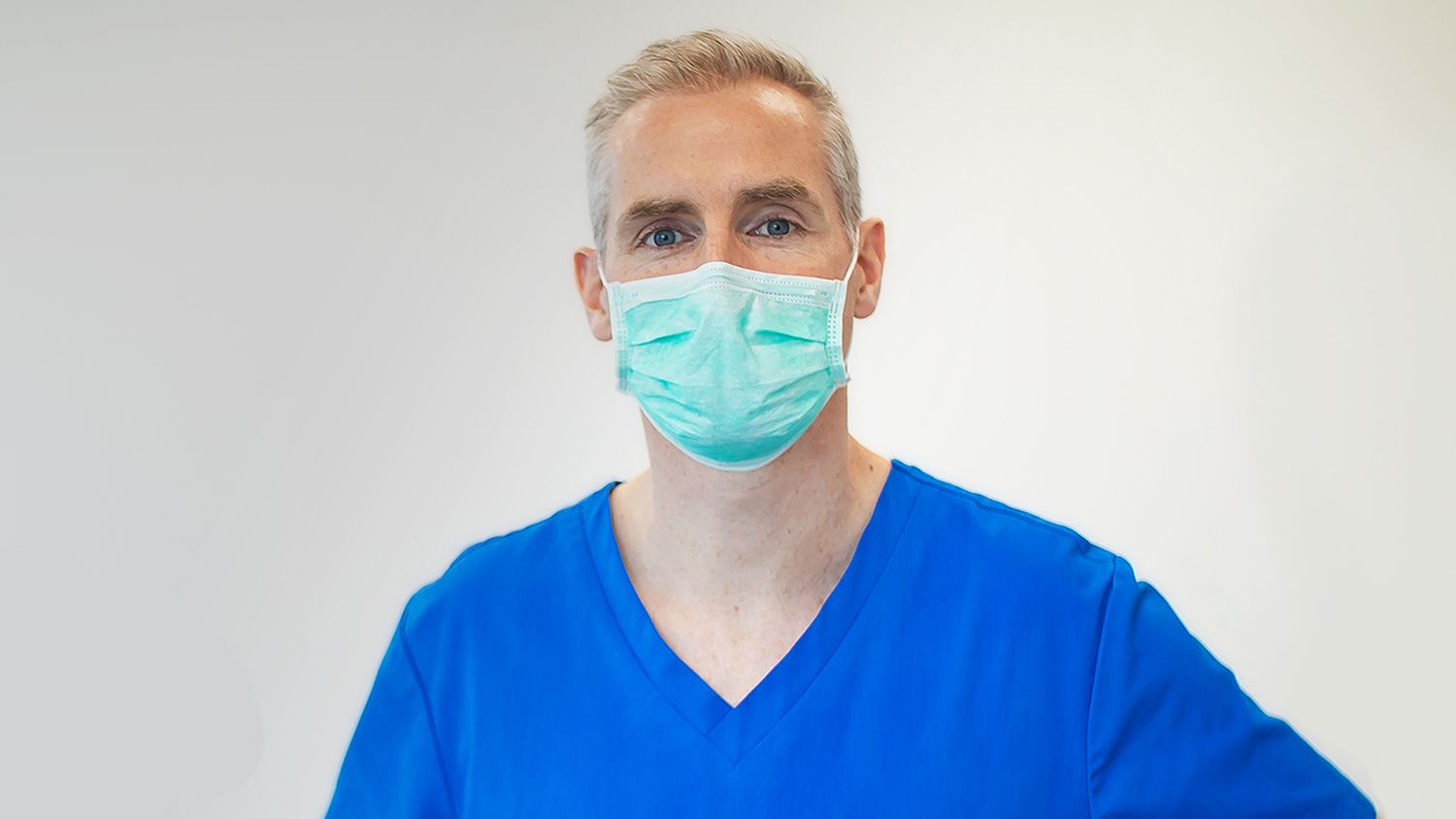 Always use a medium/soft toothbrush and make sure to be gentle. Brush your teeth and gums in small circular motions. Do not apply pressure while brushing.
Can Gum Tissue Grow Back?
Unfortunately, if you have the most severe gum disease, it cannot be reversed or grown back, but you can stop it from getting worse. In the early stages of gum disease, it is possible to reverse it successfully.
If it is too late for you to reverse receding gums, it may be possible to have a gum surgery performed.
What Is The Best Approach To Receding Gums?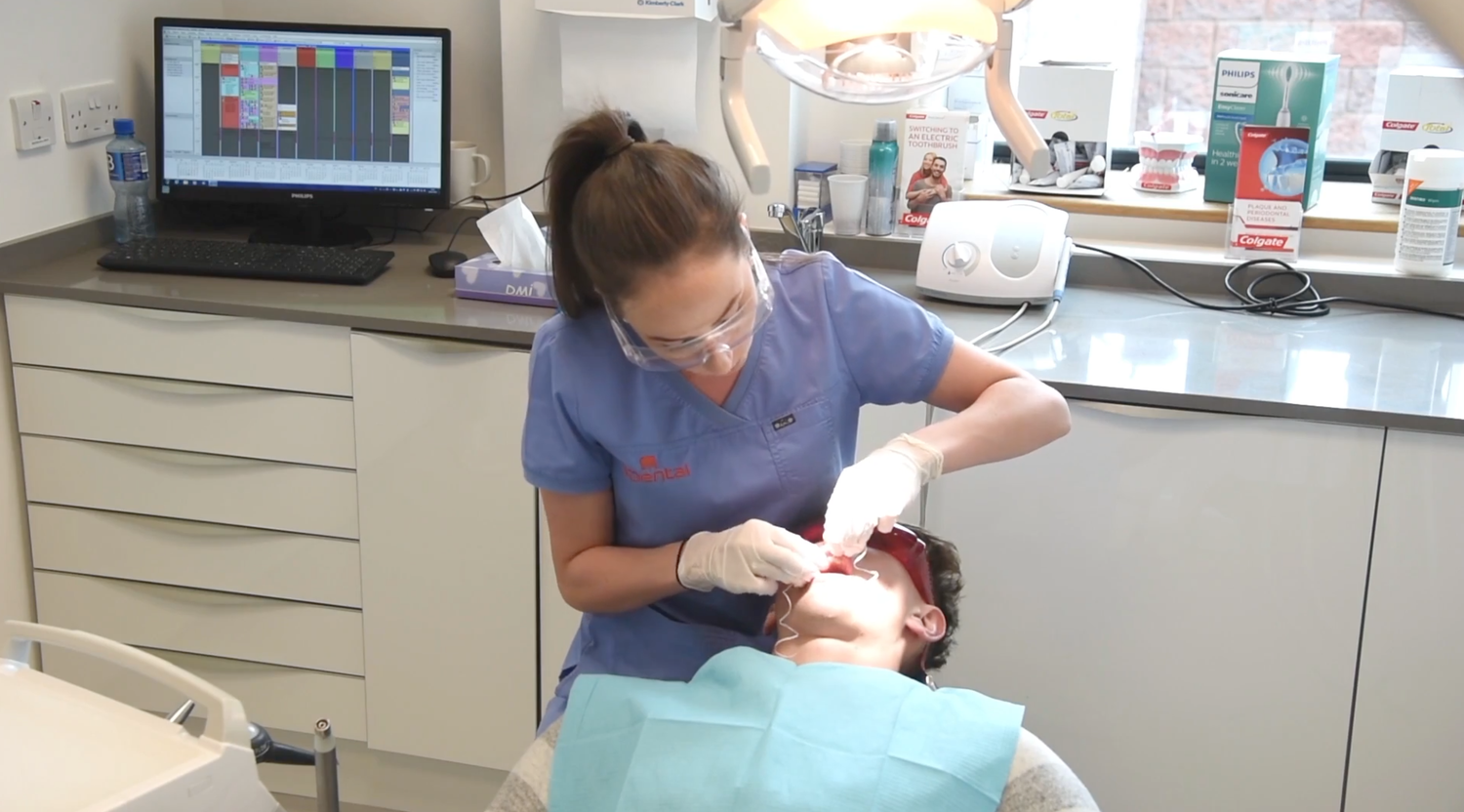 The best approach to receding gums is to monitor them and get them checked as soon as any signs appear, no matter how small.
Regular check-ups and dental cleanings with a hygienist, in addition to good oral hygiene, are necessary to prevent receding gums.
Taking care of your gums includes brushing and flossing at least two times a day.
If you have been diagnosed with receding gums or gum disease, special toothpaste or mouthwash will help with the longer-term treatment.
Conclusion
We hope you found this post informative!
If you feel like you would benefit from a dental check up to review the health of your gums, contact our Dublin, Limerick or Galway clinic today.