We'd like to share a few things we've learnt from dealing with previous Turkish dental veneer patients, here at 3Dental. Dr. Niall Vallely
If you're interested in discussing further - we'd also love to welcome you into one of our clinics for a free consultation :)
Why Do People Go To Turkey For Veneers?
Turkey has risen in popularity in recent years as a popular dental tourism destination due to the sunny weather, sandy beaches, the price of dental treatment and more regular flights.
However, having treated 1,000's of veneer cases in our Dublin, Limerick and Galway clinics, our experience tells us that cosmetic dentistry in Turkey is not always as good as what it appears:
| | | |
| --- | --- | --- |
| Financial Cost | Cheap holiday | While the cost of veneers in Turkey may appear enticing, it's crucial to weigh the financial implications thoroughly and understand the long-term value of investing in high-quality veneers. |
| Quality Of Care | They're pretty good. | There is a broad spectrum in the quality of dental care, so do your research! As a general rule, patients should not undergo veneers without being examined by a dentist to determine suitability. |
| Aftercare | What is this and why should I care? | Post-treatment care is essential for the longevity and success of your veneers for regular maintenance or if you encounter an issue. When undergoing treatment in Turkey, post-operative care may not be available, and in the best case, it is time-consuming, costly, and difficult to access. More often than not, dentists in Ireland will not take on cases that another dentist started, so you must return to Turkey if you have any issues. |
| Consumer Protection | I'm sure they must have some regulations in place. | Though some regulations exist for dentists in Turkey, you may have difficulty receiving follow-up care or resolving any complications with your treatment. |
| Travel / Time Cost | It will be like a holiday in the sun. One week is plenty of time to properly carry out treatment. | Dental veneers typically require multiple appointments over several weeks. Cramming your veneer treatment into a short visit can impact the quality and longevity of your result. Travelling to Turkey for dental treatment incurs additional expenses and time commitments, especially if maintenance or follow-up care is required. |
| Treatment planning | Everything can be effectively taken care of when I am there. | Unfortunately, you cannot be examined by your treating dentist or consult with them before you decide on a procedure. When travelling to Turkey, you determine your treatment before you step on a plane, and whether appropriate or not, that is the treatment you will receive. |
Would You Like A Free Veneers Consultation?
Based In Dublin, Limerick and Galway - book your free consultation today :)
Book Your Free Consultation
Understand The Risks Of Getting Veneers In Turkey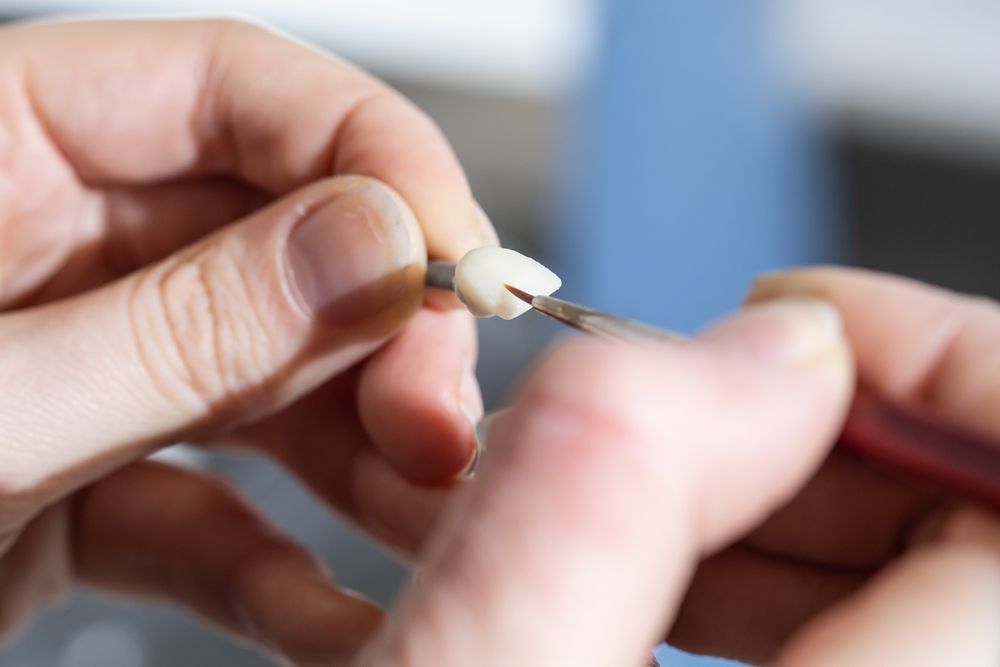 From a dental perspective, the risks of going to Turkey can be categorised as follows:
1. Overtreatment
Overtreatment refers to unnecessary or excessive dental procedures (which includes the placement of veneers).
Some individuals seeking veneers in Turkey have reported instances where dentists recommended veneers for teeth that may not require such extensive treatment.
We have seen many cases where the patient has booked the procedure (veneers) before a dental examination or consultation. This can result in the unnecessary removal of healthy tooth structure, potentially compromising the long-term health and integrity of the teeth. Dr. Niall Vallely
2. Over-Preparation
Proper tooth preparation is essential for successful veneer placement and long-term oral health.
However, in some cases, inadequate attention to detail or rushed procedures can lead to excessive enamel removal, causing sensitivity, discomfort, and weakening of the tooth structure.
Sadly, many patients who have experienced this can suffer from severe, lasting pain and discomfort.
FAQs on Getting Veneers In Turkey
How Much Do Veneers Cost From Turkey?
It is important to note that veneers are made of a range of materials, and the durability of the veneer and aesthetics also vary widely. Veneers in Turkey range from €200-€400 per tooth.
In general, a treatment consisting of 20 veneers to improve the look of your teeth will be more expensive than a comparable treatment to accomplish the same goal in 3Dental.
A good cosmetic dentist will examine you first and then do the minimum required to get you the smile of your dreams. Dr. Niall Vallely
How Long Does It Take To Get Veneers In Turkey?
On average, it takes around a week to get veneers in Turkey, although the exact timeline can vary. It's important to note that getting veneers typically involves multiple steps.
These steps typically include the following:
Initial consultation

Teeth preparation

Taking impressions of your teeth

Fabricating the veneers in a dental laboratory

Bonding the veneers to your teeth
At 3Dental, we prioritize efficient and timely treatment but do not compromise on quality to rush treatment.
Our experienced team will guide you through each stage of the veneer process, ensuring you clearly understand the timeline and what to expect.
Would You Like A Free Veneers Consultation?
Based In Dublin, Limerick and Galway - book your free consultation today :)
Book Your Free Consultation
Why Are Dental Veneers Cheaper In Turkey?
The perception that treatment in Turkey is less expensive can be attributed to several factors:
Lower Cost Of Living:

Turkey generally has a lower cost of living than many western countries. This lower cost extends to various sectors, including healthcare and dental services, allowing for more competitive pricing.

Quality Of The Materials Used:

There is a range of restoration materials with varying qualities and appearances. At 3Dental, we use only the highest-quality and most visually attractive materials.

Technicians often carry out the work: Technicians are less qualified than dentists and as such, command lower wages.
The Price Per Veneer Is Lower: Clinics in Turkey will often charge you for more teeth than are necessary.
Over Preparation Of Teeth: It's easier and faster to cut teeth down (and dangerous and harmful!) instead of doing minimal or no preparation veneers.
Market Competition: Turkey has become a popular dental tourism destination, encouraging clinics to focus primarily on price.
How Long Do Turkish Veneers Last?
We advise caution when it comes to dental veneers in Turkey.
Many individuals opt for veneers in Turkey because they think they are cheap, but the rushed and often inexperienced nature can lead to short-lived results.
We have encountered numerous patients seeking corrective treatments after receiving veneers in Turkey, only to find themselves in pain with exposed nerves due to poorly executed work. Dr. Niall Vallely
It is alarming to note that many of these patients are unaware of the extent of the procedures they have undergone and the hidden condition of their natural teeth beneath the veneers.
What Are Veneers In Turkey Made Out Of?
High-quality veneers are typically made from porcelain or composite resin, offering exceptional durability, aesthetics, and resistance to staining.
However, in some cases, lower-quality materials may be used for veneers in Turkey, resulting in shorter lifespans and less aesthetic results.
Patients who have opted for veneers in Turkey have reported concerns, such as experiencing discomfort and sensitivity due to poorly executed procedures.
Some individuals have needed corrective treatments after having veneers done in Turkey, including root canal treatments on several teeth. Dr. Niall Vallely
It's crucial to clearly understand the treatment you will receive and the potential risks associated with low-quality veneers.
Is Turkey The Best Place To Get Veneers?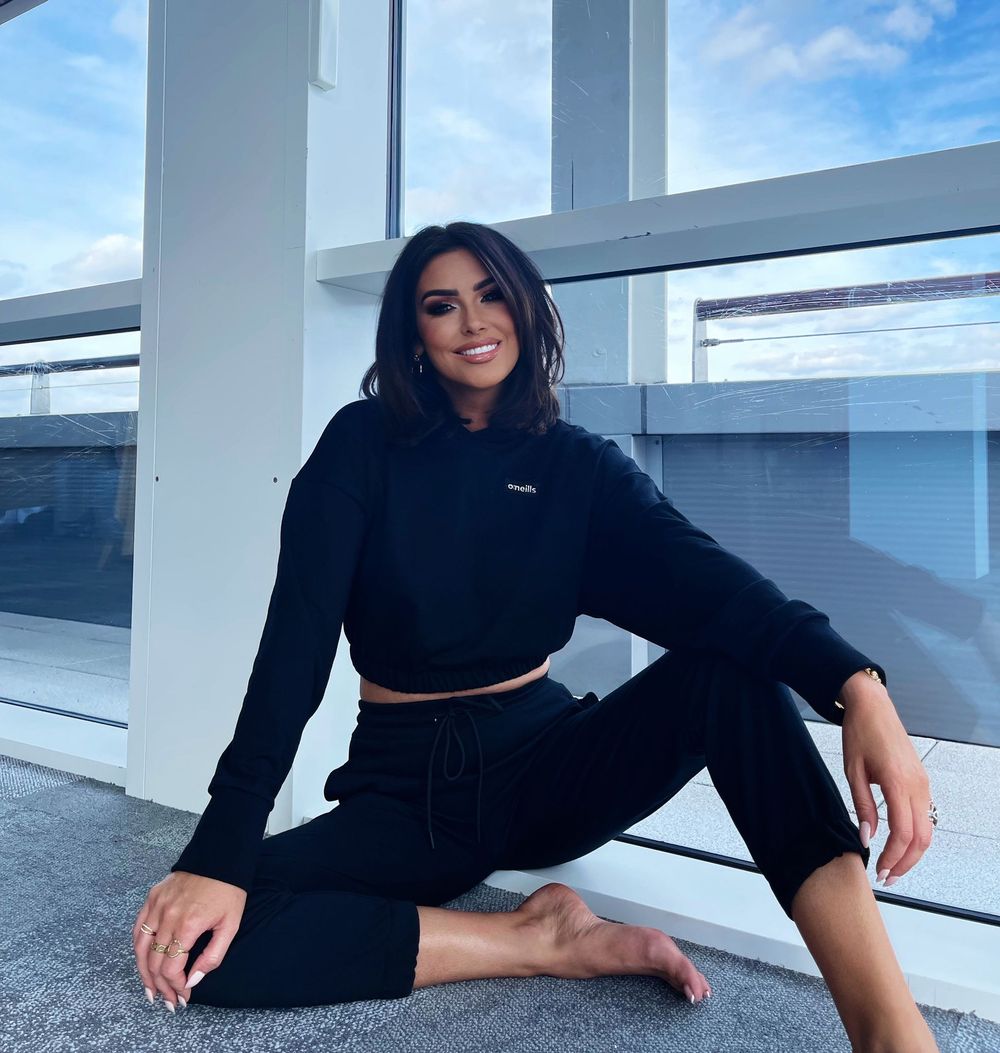 While some clinics in Turkey offer competitive prices, the quality of veneer treatment can vary.
It's essential to consider the dental professionals' overall reputation, qualifications, and experience.
When considering dental veneer treatment, it is essential to evaluate the advantages of receiving this procedure in a clinic near you instead of seeking veneers in Turkey.
Why Should I Stay In Ireland To Get Veneers?
| | |
| --- | --- |
| Aftercare | As we are based in Dublin, Limerick and Galway, you have easy access to follow-up appointments. This accessibility eliminates the need for additional travel expenses and reduces the potential challenges of arranging appointments in a foreign country. |
| Minimise Travel Time | Instead of enduring long flights and adjusting to a different time zone, you can choose a reputable local Irish clinic to save time, effort, and potential discomfort. Additionally, staying closer to home facilitates a smoother recovery process, as you can recuperate in a familiar environment. |
| Language Barriers | You can communicate effortlessly with your dental care team, ensuring a clear understanding of the procedure, expectations, and post-treatment instructions. This eliminates any potential misunderstandings due to language differences. |
These factors contribute to a more comfortable and reassuring experience, allowing you to focus on achieving the beautiful smile you desire while enjoying the support and familiarity of your home country.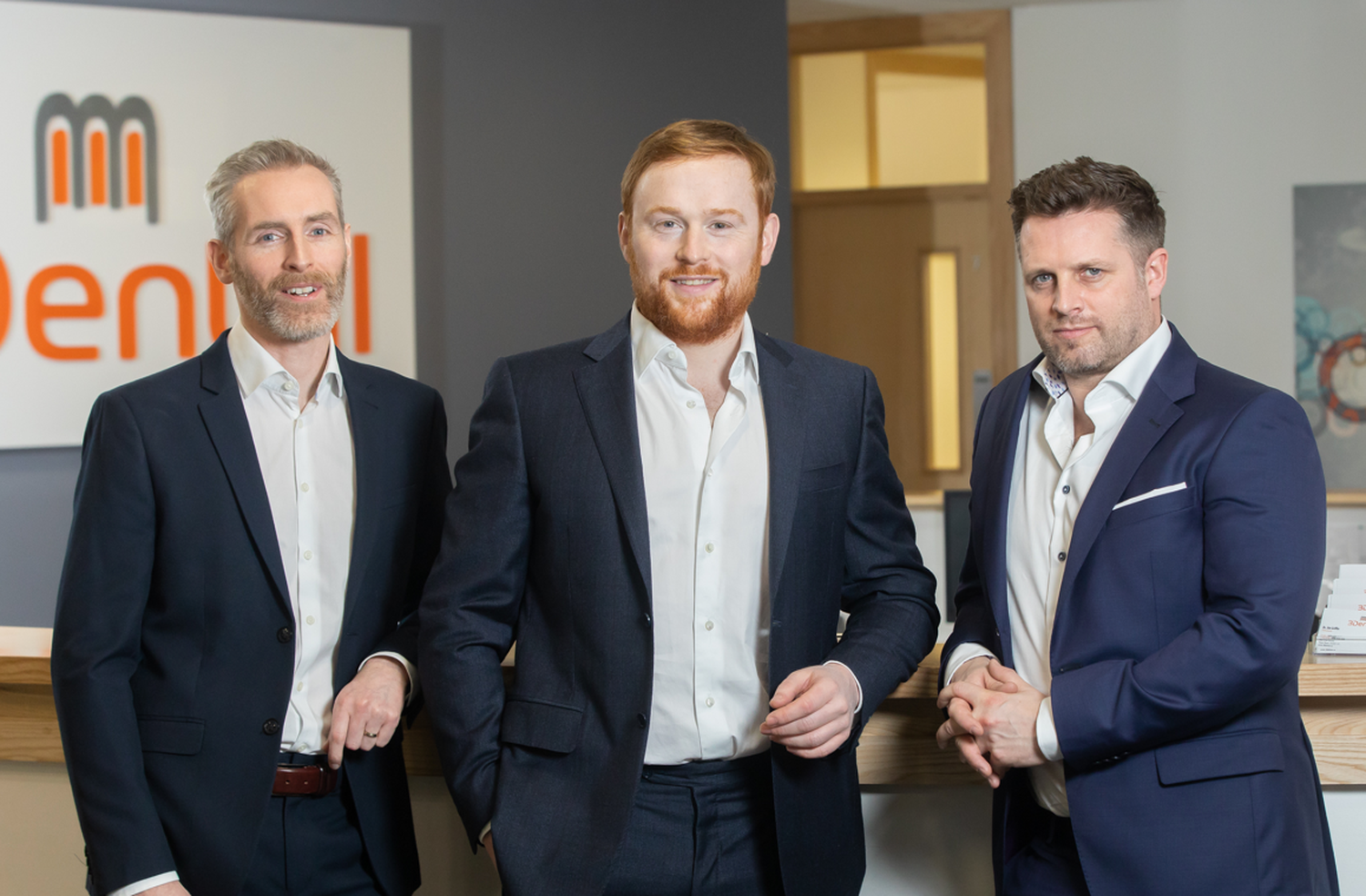 What Can 3Dental Offer Me?
At 3Dental, we offer a range of benefits that make us an excellent choice for your veneer treatment compared to seeking veneers in Turkey.
| | |
| --- | --- |
| Free Consultations | We provide complimentary consultations, allowing you to discuss your veneer treatment options and ask any questions without any financial commitment. |
| Aftercare & Support | We provide exceptional aftercare in each of our Dublin, Limerick and Galway clinics. Our team will guide you through the recovery process, ensuring the longevity and optimal condition of your veneers. |
| 100's of testimonials | Our patients speak for us. We have a wealth of testimonials, before and afters and Google reviews from patients who have experienced successful veneer treatments at 3Dental. |
| Minimal travel time | Our conveniently located clinics in Dublin, Limerick and Galway. |
| A More Cost Effective And Higher Quality Experience | At 3Dental, we offer a cost-effective solution without compromising on quality. Our skilled dentists and technicians utilise advanced techniques, high-quality materials and state-of-the-art equipment, ensuring you receive a superior veneer treatment for a beautiful, long-lasting smile. |
I'm Still Not Sure. What Should I Do Next?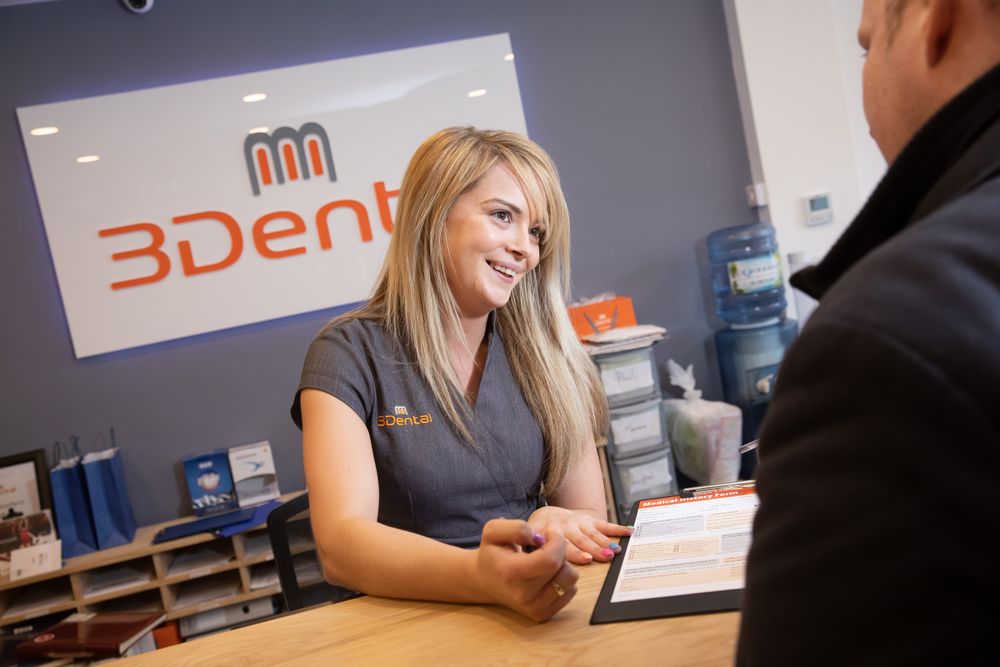 This is understable. There are a lot of dental clinics - both in Ireland and abroad competing for your business.
However, we would encourage you to come in and see us, if only to:
Get all the facts

Understand the costs

See what can and cannot be done
Allowing you to make an educated decision on what might be best for you.
We look forward to welcoming you to one of our clinics soon :)