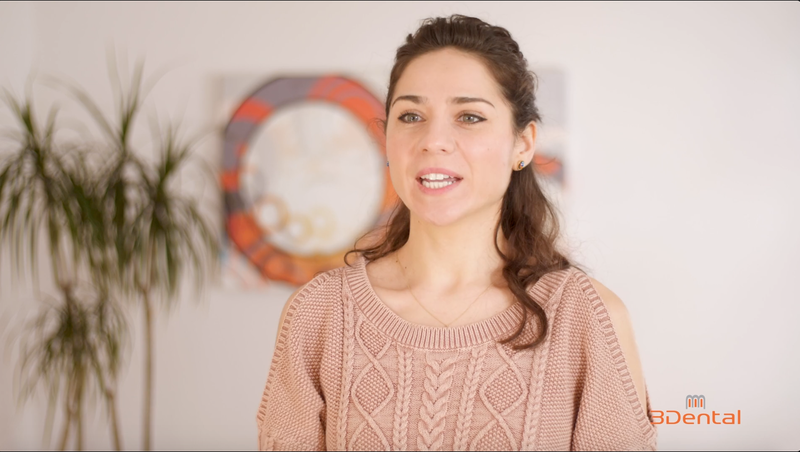 Porcelain Veneers Explained By Dr. Carmen Anastasiu
What Are Porcelain Veneers?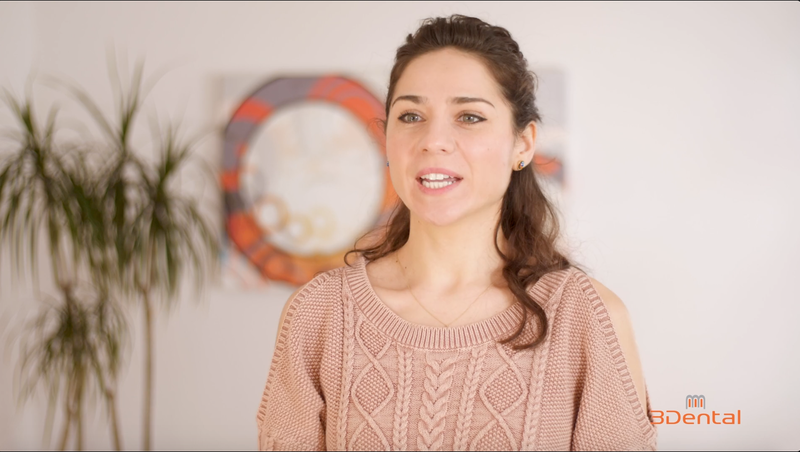 Porcelain Veneers Explained By Dr. Carmen Anastasiu
Porcelain veneers (also referred to as ceramic veneers) are thin layers of porcelain that are fixed permanently to a tooth to improve the aesthetics of your smile.
By permanently fixing these veneers to your teeth, they can improve the shape, colour and positioning of your teeth and ultimately improve the appearance of your smile.
They are colour matched to ensure they don't look out of place with the rest of your teeth and are added with minimal difficulty.
They are used primarily for the visible front-facing teeth but can be added to rear teeth when necessary.
If you are looking to improve your smile then porcelain veneers could be a great option for you!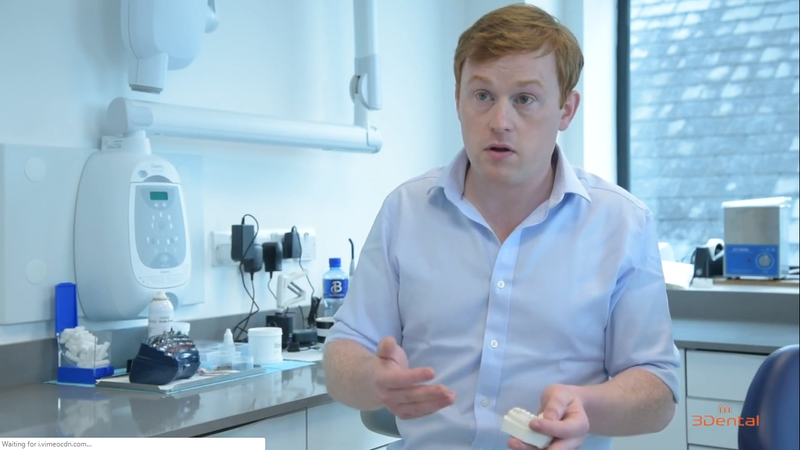 Porcelain Veneers Explained By Dr. Niall Vallely
Who Are Porcelain Veneers Suitable For?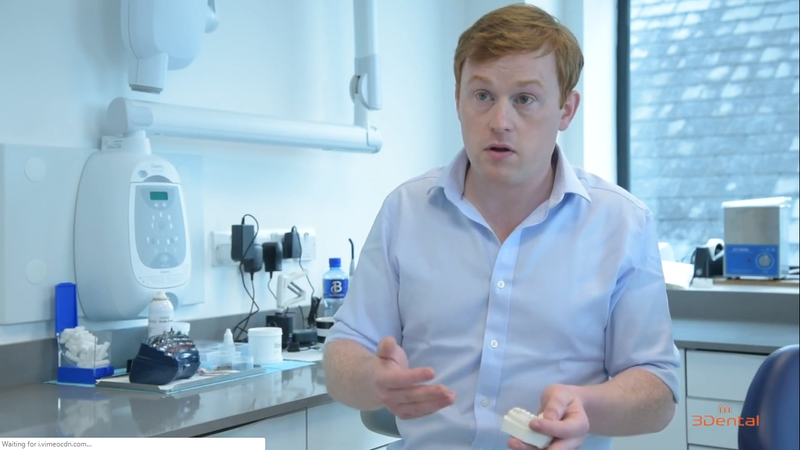 Porcelain Veneers Explained By Dr. Niall Vallely
Essentially, they are suitable for anybody who wants to improve their smile. We typically see people who have stained or darkened teeth or who have small gaps in between their teeth.
Once you come in for your initial consultation and are suitable for veneers, our clinician will discuss what you would like at the end of your journey.
They will take pictures and work to give you a smile design so that you will know what your veneers will look like before you start.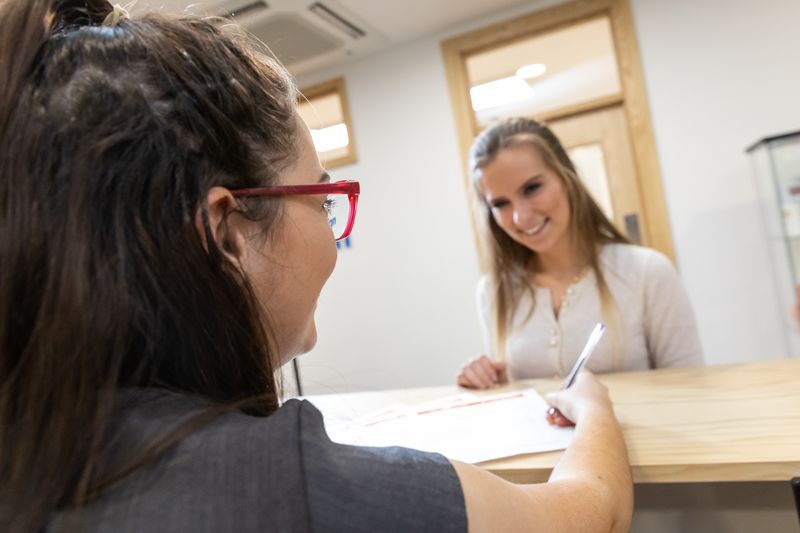 Porcelain Veneers Cost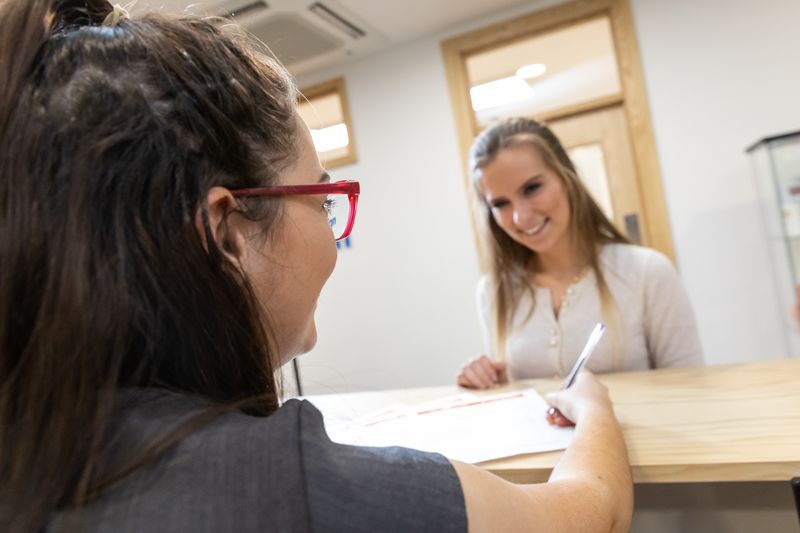 Porcelain veneers cost from €550 per tooth. We offer payment plans on treatments over €1,000. 50% deposit is required. You can spread the cost of your treatment over 12 months.
More information can be found on our pricing page.
We are also a humm partner which is another way in which you can pay in monthly instalments.
We offer free consultations on all our cosmetic treatments, so you are welcome to come in and see us, consult with us, get all the information required and then make an educated decision on what best suits you and your budget.
Benefits Of Porcelain Veneers
Improve The Appearance Of Your Smile!
Choose The Shade Of Colour For Your New Smile :)
Solution For Missing Or Mishaped Teeth
Fixes Stained Or Discoloured Teeth
Keep Your Natural Tooth Structure
Long Lasting Smile Improvement Solution
The Porcelain Veneer Process
Initial Consultation
Taking An Intraoral Scan
Choosing A Shade Of Colour
Cleaning The Tooth
The Final Stage
Initial Consultation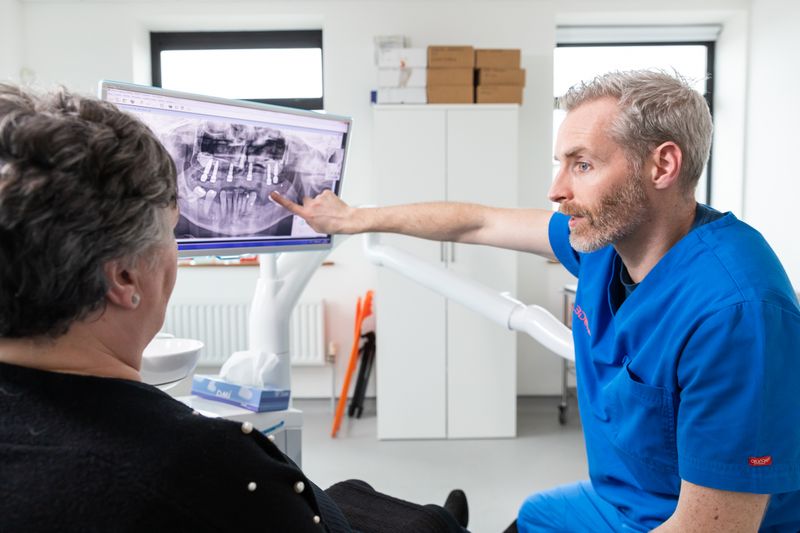 Initial Consultation
Your initial consultation will involve a conversation around what kind of smile you want to achieve.
We will also examine your teeth, discuss your suitability, talk you through the process and address any questions or concerns you may have.
The next step is the digital smile design process.
We get some photographs taken, which are then digitally re-worked to give you an idea of what the final result will look like.
Even for those who are considering going to Turkey for dental veneers - we suggest coming into have a chat with us to get all your questions answered - before making your decision.
Taking An Intraoral Scan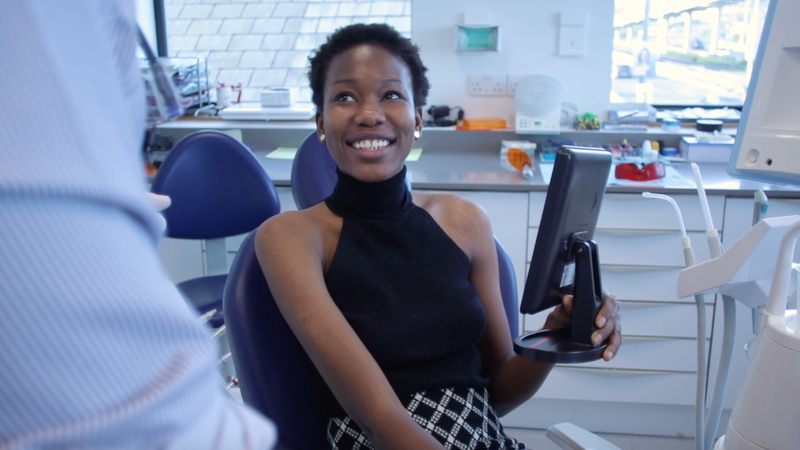 Taking An Intraoral Scan
Instead of traditional impressions, we take an intraoral scan of your mouth to create digital models of your teeth.
We use these digital impressions to design and fabricate custom veneers that perfectly match your natural teeth in size, shape, and colour.
So there's a lot of work that goes into the preparation and planning of the veneers!
Choosing A Shade Of Colour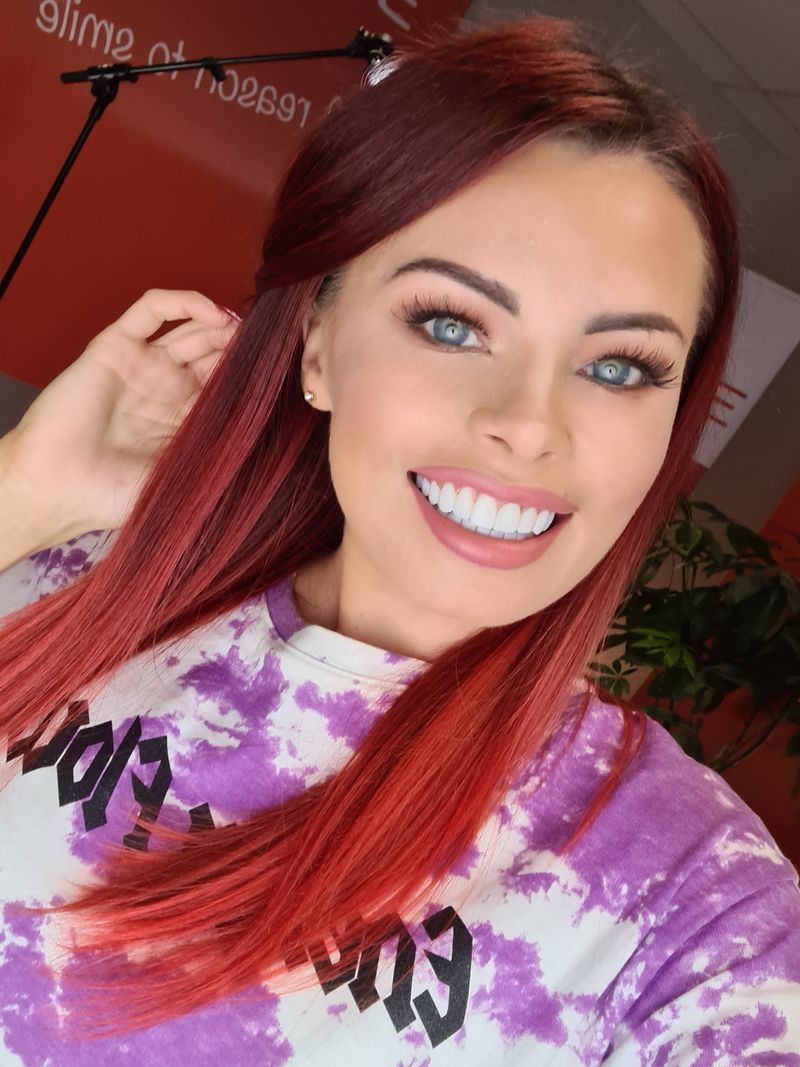 Choosing A Shade Of Colour
When we're choosing a colour/shade for your veneers, often we are restoring all of the teeth, so we can pick whatever colour you desire.
Sometimes that's a 'natural' shade or sometimes we have patients who go for the very white, 'Hollywood' smile.
We utilise the eLab advanced shade matching protocol, a cutting-edge technology, to ensure that your veneers blend seamlessly with your existing teeth, creating a beautifully harmonious and natural-looking smile.
If necessary, a temporary veneer will be created to help protect the tooth until a permanent one can be created. However, this is usually only required if the tooth is badly damaged or in a poor state.
Cleaning The Tooth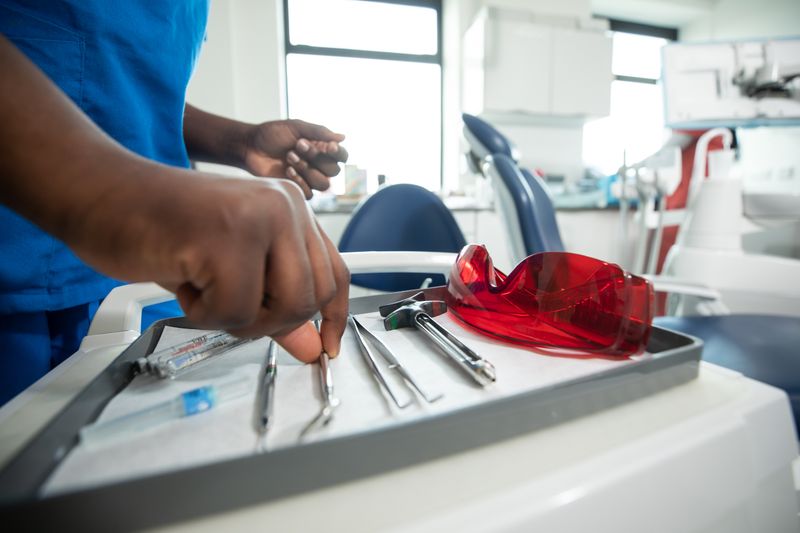 Cleaning The Tooth
The next stage of the treatment consists of cleaning the tooth and removing the temporary veneer - if one was added.

The Final Stage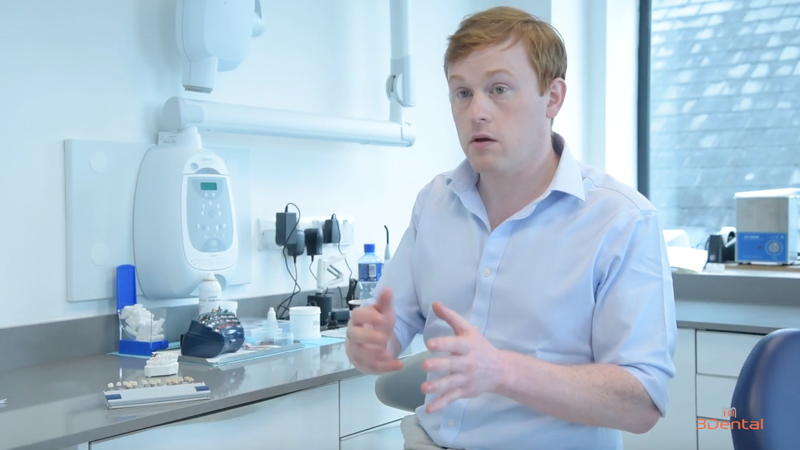 The Final Stage
The dental veneer is carefully fixed to the tooth using a specialised dental bonding cement which is hardened using a bright light.

Both patient and dentist will review the appearance of the veneers before they are cemented to ensure they fit well and look great!
Similar to the first session, you will receive a dental examination and a local anaesthetic before any treatment is undertaken.
Lastly, a final examination of the colour, shape and bite is undertaken and any extra dental cement is removed.
Typically, one visit is required to prepare the teeth and take a scan and one visit is required to cement the veneers permanently.
Your dentist will then give you advice on maintenance, foods or drink to avoid and a date for a follow-up examination to ensure the success of the treatment.
What Our Patients Say
I won't be putting my hand up over my mouth when I'm smiling! I'll just smile!
I won't be putting my hand up over my mouth (anymore). I'll just smile! Everybody tells me they look so natural!

Margaret Kett (Veneers)
Watch Now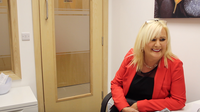 Watch Video
What Our Patients Say
I've had composite bonding done and I'm delighted with the results!
It's like an enhanced version for your teeth - so I'm really, really thrilled!

Rosie Connolly (Composite Bonding)
Watch Now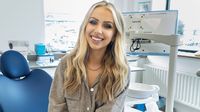 Watch Video
What Our Patients Say
I knew it would be worth waiting for!
With my new composite bonding, my teeth feel like glass, they are so shiny, they feel completely different. The work is second to none - I'm just over the moon with them!

Kristina Lauren (Composite Bonding)
Watch Now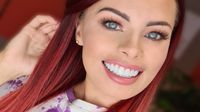 Watch Video
What Our Patients Say
I couldn't be any happier - it's the best thing I've ever done!
I had composite bonding done on 10 teeth. There was no pain at all, and no discomfort. I'm delighted! I couldn't be any happier!

Megan Kennedy (Composite Bonding)
Watch Now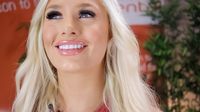 Watch Video
What Our Patients Say
It has boosted my confidence!
I'm very happy with my smile, very happy with laughing & being natural in group settings & photographs! (Braces, a crown & bonding)

Christina Ryan (Braces, Crown & Bonding)
Watch Now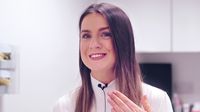 Watch Video
What Our Patients Say
It looks so real. I can decide if I want my perfect smile on the spot!
I can decide - yeah - I love them (my new teeth), or no - I want something changed. So it's basically a perfect smile on the spot!

Alannah Boylan (Digital Smile Design)
Watch Now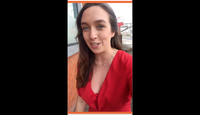 Watch Video






What Our Patients Say
I won't be putting my hand up over my mouth when I'm smiling! I'll just smile!
I won't be putting my hand up over my mouth (anymore). I'll just smile! Everybody tells me they look so natural!

Margaret Kett (Veneers)
Watch Now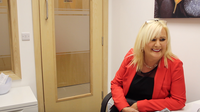 Watch Video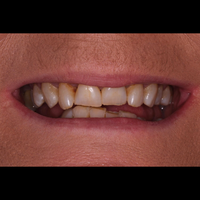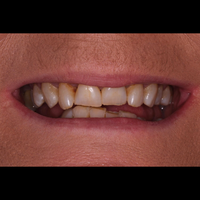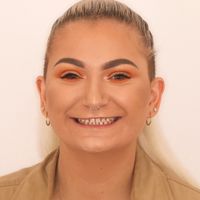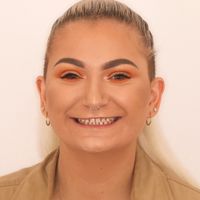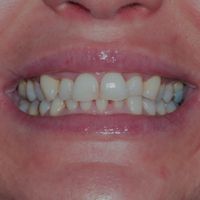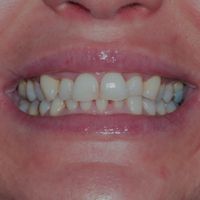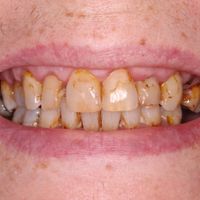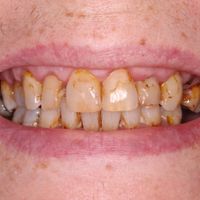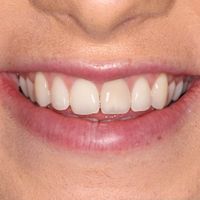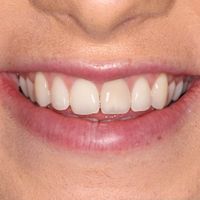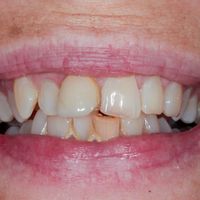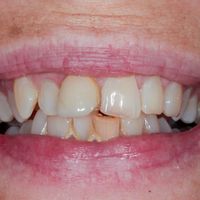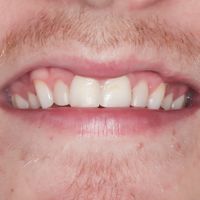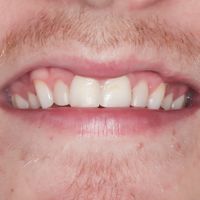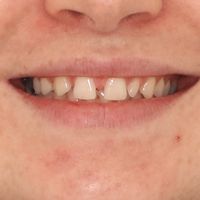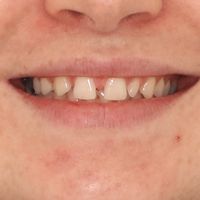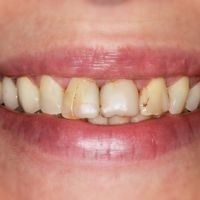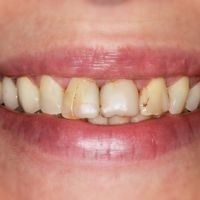 Check out Our Happy Porcelain Veneers Patients
We have improved 1,000's of smiles using porcelain veneers at our Dublin, Limerick and Galway clinics.
Check out our page on before and after page (dedicated to veneers) to see more smile transformations and case studies!
Commonly Asked Questions
What is a porcelain veneer made out of?
A veneer is made out of porcelain. Usually either EMax or feldspathic porcelain.
Your dentist will explain to you the pros and cons of the different materials.
How long do porcelain veneers last?
This will very much depend on how well the veneers are maintained and how often you attend your regular checkups.
15-20 years would be the normal range.
Typical changes that may occur over the years include minor wear at the edges of the veneers and potential discolouration.
How will I know what my veneers will look like?
At 3Dental we make a digital smile design to give you an impression of what the veneers can look like.
We also will make you temporary veneers so you can 'try out' the appearance of the veneers.
Are porcelain veneers painful?
No. There can be some sensitivity with veneers after fitting but this is transient.
Your dentist will manage any issues you have.
Veneers will feel and function like your own teeth in no time.
How do I care for my veneers?
Is my diet restricted with porcelain veneers?
Not at all. Veneers are strong and you can bite into any normal food. Apples, crispy rolls, steaks - no problem. Just no biting your nails!
How much do porcelain veneers cost with insurance?
That depends on your insurance policy.

The patient books a consultation with the dentist, we do a treatment plan with the quotation and send to the insurance company.

They will then let you know what is covered exactly.
What veneers are best?
It really depends on each case.

The patient and the dentist will decide together what the best option is based on factors such as habits (smoking for example), budget and expectations.
Can you go back to normal teeth after veneers?
Generally, you should consider porcelain veneers to be permanent.
If the veneers are removed, they need to be replaced by new veneers or another type of restoration.
Is it a bad idea to put veneers on healthy teeth?
Putting porcelain veneers on healthy teeth is generally not recommended, as this can involve removing some of the natural tooth structure to accommodate the restoration.
Veneers should only be used when necessary and when other, less invasive treatments cannot achieve the desired result, as your dentist advises.
In cases where a patient has healthy teeth, it may be more appropriate to consider other cosmetic dental treatments, such as teeth whitening, orthodontic treatment, or composite bonding, which can help to address specific aesthetic issues without compromising the underlying tooth structure.
Ultimately, the decision to use veneers should be made on a case-by-case basis, in consultation with your cosmetic dentist.
Are porcelain veneers available near me?
Do porcelain veneers chip easily?
Porcelain veneers are generally quite durable and resistant to chipping.
However, they can still experience damage in certain circumstances, like any dental restoration or a natural tooth.
If a veneer does chip, patients should contact their dentist for a thorough assessment.
Are porcelain veneers suitable for people who have missing teeth, as opposed to gaps between their teeth?
Porcelain veneers are not intended to replace missing teeth.
Alternative treatments, such as dental implants or bridges, are more suitable in cases with missing teeth.
These treatments are specifically designed to fill the gaps left by missing teeth and restore the smile's appearance and functionality.
Are Lumineers the same thing as porcelain veneers?
Lumineers are a specific brand of porcelain veneers.
While they are a type of veneer, Lumineers are sometimes less effective at covering stained or damaged teeth.
Are porcelain veneers reversible?
Porcelain veneers are not reversible. They are a permanent treatment.
During the procedure, we typically remove a thin layer of enamel from the front surface of your teeth to accommodate the veneers.
After enamel removal, your teeth will require a restoration to protect them.
It's important to carefully consider your decision before undergoing porcelain veneer treatment, as the process involves permanently altering your natural teeth.
Your dentist can give you the best advice given your current situation.
Can I replace my veneers over time?
Yes, you can replace your veneers over time.
While our porcelain veneer treatments are durable and long-lasting, you may eventually want to replace them.
Factors such as wear and tear, changes in oral health, and natural ageing can impact the appearance and condition of veneers.
How noticeable are porcelain veneers?
It's really up to you. The results will vary based on your preferences.
The versatility of porcelain veneers means you can choose the desired style and shade of your smile.
So, whether you're aiming for:
A subtle and natural enhancement
or
A more noticeable "magazine smile"
Our dentists will tailor your veneers to meet your vision.
Also, our digital smile design treatment allows you to try in your new smile - before committing to it!
Ready for the Next Step? Book Your Free Consultation
Our team of experienced cosmetic dentists are waiting to hear from you. Book your free consultation today.
View Pricing Options
Recent Reviews
Abby Garcia

"Excellent place and fantastic job. I'm so happy with my veneers. I've wanted normal teeth for over 30 years and I'm so so happy with the results achieved by Dr Daniel Kim. Such a nice guy and really..."
Laura O'Brien

"Would highly recommend 3Dental to anyone. I have been getting a lot of cosmetic work done between, dental implants, crowns and veneers and through every stage they have walked me through what would..."
Michelle Walsh

"Got my smile back thanks to Paul and Andoni! Started my treatment this time last year and wish I had done it sooner! Paul is such a perfectionist and really listens to you (I was a nervous patient)..."
Nicola Myler

"An accident happened the weekend with my front tooth veneer I am from Waterford and couldn't get an appointment down here for another 2 weeks so I was so upset and my sister told me to ring 3Dental..."
Gerald Walsh

"I called the reception in Sept 2019 to get a quote on work I was thinking of doing for many years. The receptionist was so kind and I made an appointment to see Dr. Fearghal O'Connell soon after. He..."
Anna Oreilly

"Had my first consultation with Dr Niall Vallely last week. I'm absolutely terrified of the dentist and need a lot of work on my teeth, I felt so relaxed talking to him as he explained everything to..."
John Dowling

"Super job! Delighted with new teeth. I look 20 years younger I am told..."
Michelle Mc Carthy

"Excellent service and price. Had veneers fitted on my top teeth, very happy with the result. I found the staff and Dentist Paul O'Connell very helpful and friendly."
Sheena McGinty

"Thank you to Niall, Paul & Sara at 3Dental. I now have a new smile and spent this summer smiling in every photo. I had veneers, crowns and bridgework done with Niall. The process was much more..."
Simon Cronin

"Have been a patient of Paul's and 3Dental for some time and have always found the service, value for money and attention to detail to be second to none. Most recently I had done damage to a veneer..."
Abby Garcia

"Excellent place and fantastic job. I'm so happy with my veneers. I've wanted normal teeth for over 30 years and I'm so so happy with the results achieved by Dr Daniel Kim. Such a nice guy and really takes time to explain and answer questions. All the staff are professional, kind & caring. Would have no hesitation in recommending 3Dental."
Laura O'Brien

"Would highly recommend 3Dental to anyone. I have been getting a lot of cosmetic work done between, dental implants, crowns and veneers and through every stage they have walked me through what would be happening. Carmen has been so patient making sure I am 100% happy with my new smile and Andoni has been brilliant, the treatment is finished before you notice. Will be going back to 3Dental for any further treatments / checkups."
Michelle Walsh

"Got my smile back thanks to Paul and Andoni! Started my treatment this time last year and wish I had done it sooner! Paul is such a perfectionist and really listens to you (I was a nervous patient) but would 100% recommend 3 Dental! I've had braces, dental implant, veneer and a filling replaced and the whole process was made so easy thanks to Paul and Andoni! Also have to mention the wonderful reception staff and Dental Nurses. Won't be going anywhere else! Thank you so much again"
Nicola Myler

"An accident happened the weekend with my front tooth veneer I am from Waterford and couldn't get an appointment down here for another 2 weeks so I was so upset and my sister told me to ring 3Dental the lady on the phone I think her name was Rebecca she was so nice and fitted me in for tomorrow at 10am which was perfect she then rang today to let me know she had a slot available for half 2 was delighted I was a bit nervous going as I suffer from white coat syndrome but the lady and 2 men whose seen me couldn't have been any nicer to me really put my mind at ease a lovely bunch of people to deal with very professional and understanding to me if this is how they deal with people then I will be definitely making future appointments with them as apposed to doing it around my hometown. Was only 1 half up the road and well worth the drive"
Gerald Walsh

"I called the reception in Sept 2019 to get a quote on work I was thinking of doing for many years. The receptionist was so kind and I made an appointment to see Dr. Fearghal O'Connell soon after. He went through everything with me, and I proceeded to get crowns/bridges/veneers and more. Dr. Fearghal is without a doubt the best Dentist I have ever dealt with, he made me feel at ease and patiently listened to every concern I had. He gave me back a smile I had forgotten about years ago and the results are outstanding. I have always dreaded the dentist, but I found myself looking forward to going there, the staff in reception are So friendly and pleasant and beyond understanding and helpful. Likewise with the dental nurses. Dr. Fearghal is a credit to 3Dental and his profession and I would highly recommend him to anyone. The prices are also excellent and cant be beaten. I will never go anywhere else. Sincere thanks to Dr. Fearghal and the team for giving me back my smile 😁 Best Regards, Gerald Walsh"
Anna Oreilly

"Had my first consultation with Dr Niall Vallely last week. I'm absolutely terrified of the dentist and need a lot of work on my teeth, I felt so relaxed talking to him as he explained everything to me about the work I needed done. I'm actually looking forward to starting my treatment and seeing my new teeth:)"
John Dowling

"Super job! Delighted with new teeth. I look 20 years younger I am told..."
Michelle Mc Carthy

"Excellent service and price. Had veneers fitted on my top teeth, very happy with the result. I found the staff and Dentist Paul O'Connell very helpful and friendly."
Sheena McGinty

"Thank you to Niall, Paul & Sara at 3Dental. I now have a new smile and spent this summer smiling in every photo. I had veneers, crowns and bridgework done with Niall. The process was much more relaxed than I had expected it to be. Sara organised all the appointments to suit me and all my questions were answered quickly. Deciding to go ahead with this work with 3Dental was the best decision I ever made."
Simon Cronin

"Have been a patient of Paul's and 3Dental for some time and have always found the service, value for money and attention to detail to be second to none. Most recently I had done damage to a veneer Paul had previously fitted for me, the team at 3Dental got me an appointment within 24 hours and they had a full replacement made and fitted in less than a week on the day of fitting. Paul was aided by two very competent assistants and the fitting was completed in less than 20 minutes, as always a top job and couldn't recommend Paul and the team at 3Dental highly enough..."