Benefits
Carried Out In The Dental Surgery
Fully Registered Oral Surgeons With Private Medical Insurance
Tooth Extraction Includes Wisdom Tooth Extraction Also (if necessary)
We Offer Oral Sedation If You Are Nervous
We Will Make Your Experience As Comfortable And Painless As Possible
Remove A Decaying Or Impacting Tooth Or Teeth
Tooth Extraction Procedure
Tailored Treatment
Surgical Tooth Extractions
Problems With Wisdom Teeth
The Wisdom Teeth Extraction Process
More Information
Tailored Treatment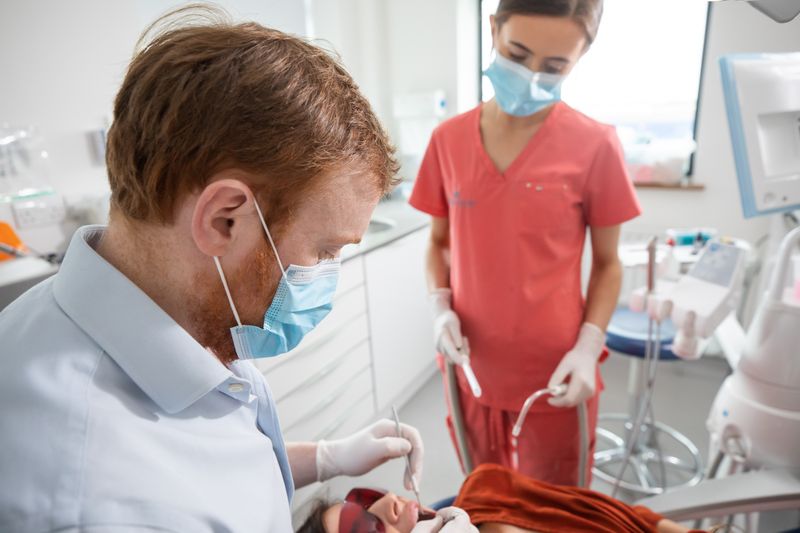 Tailored Treatment
If you are a particularly nervous patient we can also offer you oral sedation or IV sedation.

We can also advise you on the best treatment to replace any missing teeth.
Our most popular option for replacing missing teeth is dental implants, whereby single or multiple teeth can be replaced.
Surgical Tooth Extractions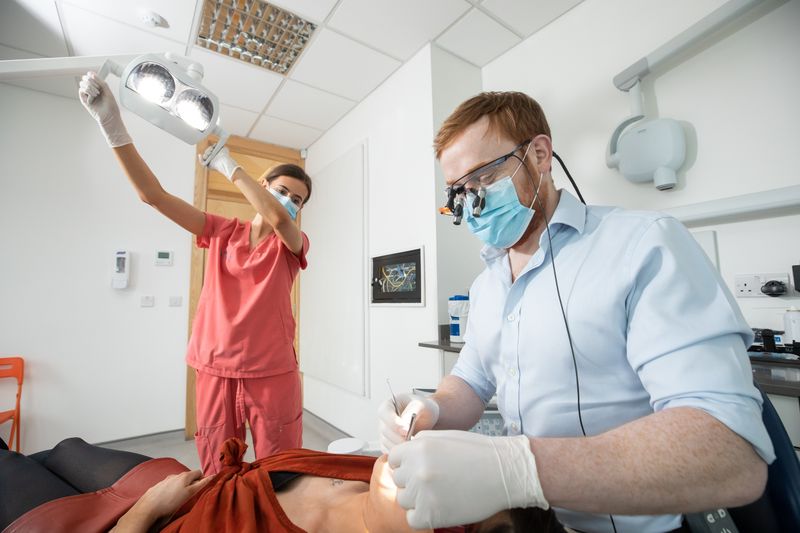 Surgical Tooth Extractions
Surgical extractions are done by our oral surgeons. These extractions may be slightly complicated due to various reasons.
For example, teeth with curved roots or teeth buried under the gums may cause complications.

However, these will not be a problem for our fantastic oral surgeons who will keep you pain free and relaxed.
Problems With Wisdom Teeth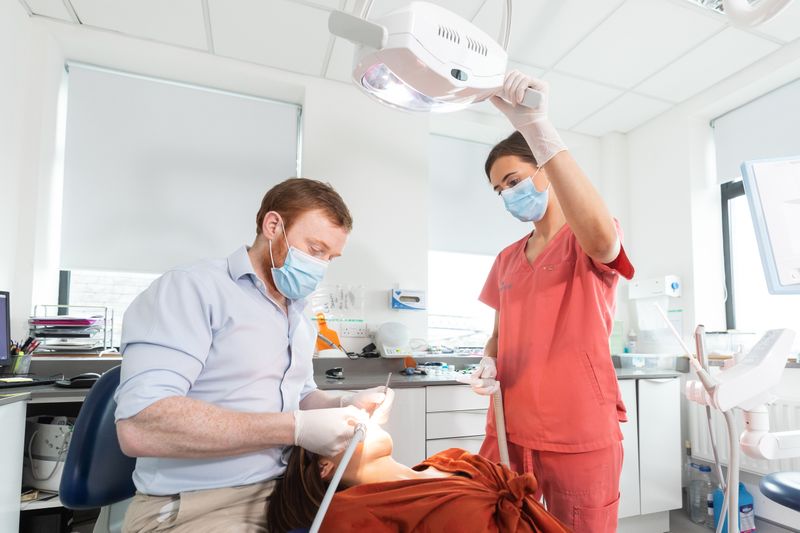 Problems With Wisdom Teeth
Wisdom teeth tend to erupt from the age of 17 to early twenties. Not everyone has all four wisdom teeth and some people may only have 1 or 2 wisdom teeth.

Wisdom teeth can cause problems when erupting through the gums by causing food traps which, in turn, can cause infection and bad breath.
The Wisdom Teeth Extraction Process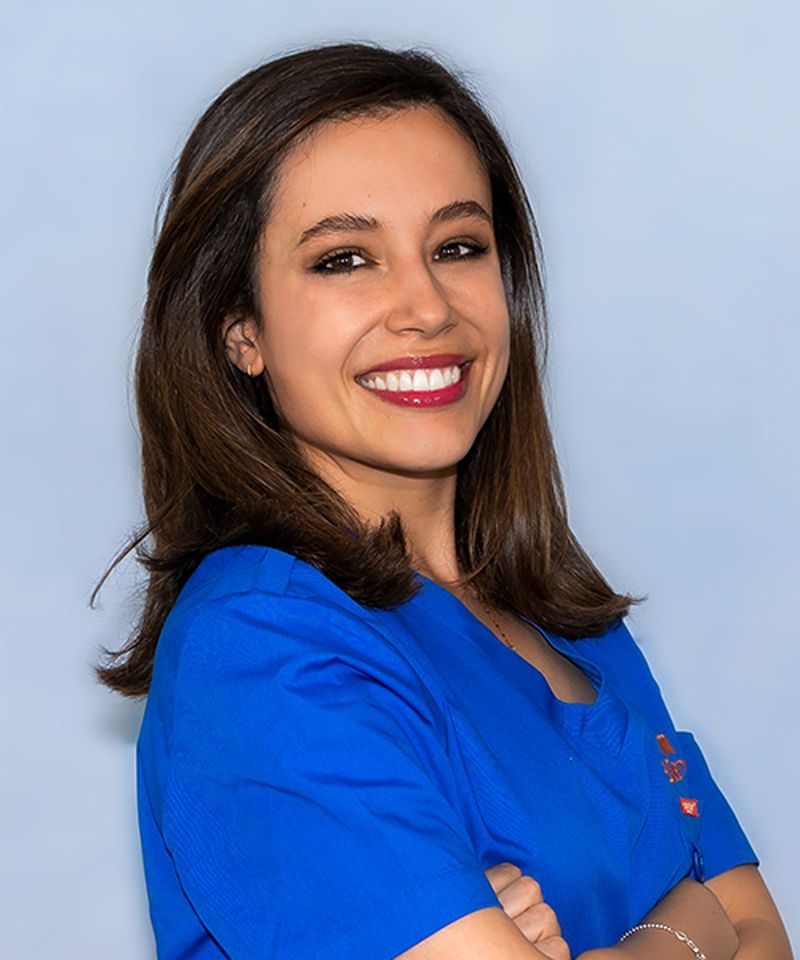 The Wisdom Teeth Extraction Process
First, the oral surgeon will administer local anaesthesia to numb the area around the tooth.
They may also provide sedation to ensure the patient's comfort throughout the procedure.
The surgeon then makes an incision in the gum tissue and carefully extracts the wisdom tooth.
Afterwards, they clean the extraction site and may place dissolvable stitches if needed. After treatment, we provide patients with post-operative instructions.
What Our Patients Say
I would highly recommend.
I never had one problem. I'm just so happy I came here. I tell everybody. All my family. My daughter comes here now. I've everybody coming over. They're fabulous; from the minute you walk in, from reception to the dentists to everybody. I would highly recommend.

Mary Littlewood (Dental Bridge)
Watch Now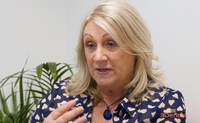 Watch Video
What Our Patients Say
For me really 3Dental has the complete package.
Being an actor and a singer, my smile is really important to me. 3Dental really has the complete package.

Liam O'Brian
Watch Now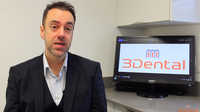 Watch Video
What Our Patients Say
10 years later, I'm still going to 3Dental
It's an enjoyment coming here to the dentist. It's a very laid back, very comfortable, very friendly and very fun place to attend.

Paul Fitzgerald (Invisalign)
Watch Now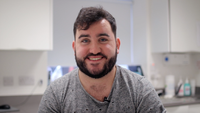 Watch Video
What Our Patients Say
The staff are what make the place.
It's a really nice, friendly atmosphere. I'd highly recommend 3Dental to my friends. Come sooner. Don't put if off for so long.

Tom Palmer
Watch Now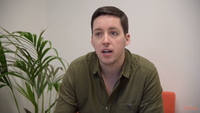 Watch Video
What Our Patients Say
You're in a relaxed atmosphere. They're professionals.
You're in a relaxed atmosphere. They're professionals. They know what they're doing.

Breda Collins (Bridges & Veneers)
Watch Now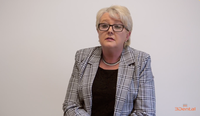 Watch Video
What Our Patients Say
I was delighted with that decision. They make you feel very welcome!
I lived with crooked teeth for quite a few years before Paul gave me perfect teeth. I was delighted! They make you feel very welcome. They are very adapting as well. If you're stuck for an appointment, they'll go out of their way to accomodate you.

Nazima Hussaini (Braces)
Watch Now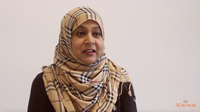 Watch Video






What Our Patients Say
10 years later, I'm still going to 3Dental
It's an enjoyment coming here to the dentist. It's a very laid back, very comfortable, very friendly and very fun place to attend.

Paul Fitzgerald (Invisalign)
Watch Now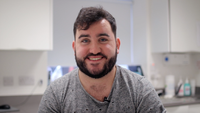 Watch Video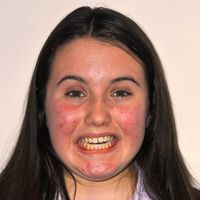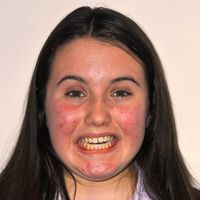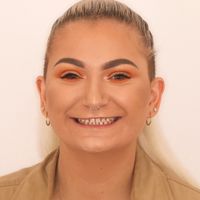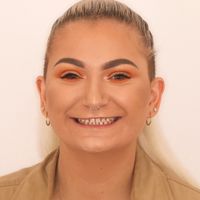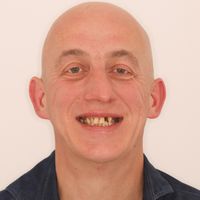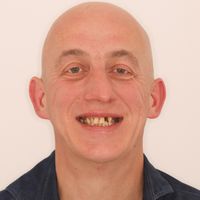 Check out Our Happy Dental Patients
We have improved 1,000's of smiles at our Dublin, Limerick and Galway clinics.
But don't take our word for it!
Commonly Asked Questions
Why would I need my wisdom teeth removed?
Wisdom teeth may not have enough space to fully erupt into the mouth as they grow right at the very back where space is limited.
This can lead to infections of the gum around a wisdom tooth, or make it difficult to clean leading to decay.
In some situations, this may be very painful. Please note that we do cater for dental emergencies at 3Dental, and we'll do our best to fit you in at short notice.
What is IV sedation?
IV sedation is the use of a medication in the back of your hand or arm which relaxes you completely and makes a procedure such as wisdom tooth removal a pleasant experience.
What is an oral surgeon?
An oral surgeon is someone who specialises in removing difficult teeth.
Does my medical insurance cover this?
If you have medical insurance, most policies will contribute towards the cost of wisdom tooth removal. This varies from one company to another, and you would be best contacting them directly to find out if this is the case with your policy.
What is an impacted tooth?
A tooth which has grown at an unusual angle, or has no space to erupt into the mouth is said to be impacted.
Do you also offer wisdom tooth extraction?
Yes, we will examine you and make our recommendations on a case by case basis.
How long does it take to recover from a tooth extraction?
A routine, simple extraction of a single tooth would normally require a painkiller for a day or two afterwards.
More difficult surgical extractions (required when teeth are badly broken or impacted) will result in swelling or bruising which can last 3-5 days. These would also generally require painkillers for a few days afterwards.
Does having a tooth out hurt?
Having a tooth out is totally painless. Modern anaesthetics and techniques make this possible.
During the process you will feel pushing and pressure, but no more than that.
You will experience some bleeding, bruising and swelling in the first few days after surgery so be sure to follow your dentist's recommendations closely when it comes to pain management, smoking, cleaning, eating and drinking.
How do you take out an impacted or broken-down tooth and how long will the procedure take?
If a tooth is impacted or badly broken down then it often requires a small surgical procedure to remove it.
We need to gently lift back the gum and often then cut the tooth into some pieces.
This is done using a drill and feels very similar to having a filling. At the end of the procedure dissolvable stitches are placed to put the gum back in place.
It usually takes about 30 minutes to surgically remove one tooth.
Will it be very painful?
There should be no pain during the procedure itself because we numb the tooth and gum with local anaesthetic. However, once the anaesthetic wears off you will feel some pain.
It will usually be very painful for about 3-4 days and then continue to feel a bit sore for the rest of the week.
It is a good idea to have some painkillers ready at home and we will write you a prescription for stronger painkillers as necessary.
Will it be swollen?
Yes. Nearly everyone who has a surgical extraction carried out will have swelling afterwards. This is a normal response to the surgery.
Usually the swelling will be very visible on the outside of the face and will last for 2-3 days after the procedure.
Will I need time off work?
It is not completely essential but most people find it easier to recover if they have 1 or 2 days off work following the procedure.
What can I eat following the procedure?
You will find that it is difficult to eat hard or chewy foods for several days following the procedure.
It is best to eat a diet of soft and easily chewed food.
I am very anxious about the procedure. Is there anything that might help?
A lot of patients opt to be sedated while they are having their surgical procedure carried out. We offer intravenous sedation to patients having surgical procedures.
Intravenous sedation, which is administered through a vein in your arm, will make you feel much more relaxed and helps relieve anxiety.
If you would like to have sedation, please discuss this with us in advance because we need to book extra time for your appointment.
Can I get my tooth extracted near me?
Do broken wisdom teeth always need to be removed?
What are the different treatment options if my wisdom tooth (or teeth) are broken, chipped or cracked?
Ultimately, we would approach chipped, cracked and broken wisdom teeth the same way.
Extraction is a good option because your wisdom tooth is a non-functional tooth.
Your dentist will perform an examination, including an X-ray and be able to advise you after an assessment.
How long after an extraction can a patient have a filling?
It varies depending on the relationship between the tooth that is to be filled and the extraction site.
Patients should consider factors such as the healing progress and soreness when opting for a filling.
Generally, a week will be enough time, but you should take the advice of your treating dentist.
Ready for the Next Step? Book Your Free Consultation
Our team of experienced dentists are waiting to hear from you. Book your free consultation today.
View Pricing Options
Recent Reviews
Diane Murphy Donegan

"My 9 year old son recently had 2 tooth extractions on separate occasions with Paul. After how smooth the first one went I had absolutely no issues getting him to go in for the second. 3Dental is a..."
Jo Moran

"I would highly recommend 3Dental to everyone! I had to go for an emergency extraction and so I was really nervous and anxious going in and they took amazing care of me!! the staff are brilliant! Very..."
Amy Cahill

"Well I couldn't recommend 3Dental enough. I met Alison today for the first time and all I can say was she was my angel. Had a tooth extracted and was in awful pain and she made sure I wouldn't feel a..."
Yahya Albalawi

"My son got his tooth extracted in another practice (Smiles Dental Limerick). 3 days later he got an infection and he was in a real pain. He could not eat and he could not sleep well. Smiles Dental..."
Séamus Tully

"THE DENTIST!! Dun dun duuunn. Wow. All I can say is that the old misconception of going to the dentist is now well gone. My daughter pointed me in the direction of 3Dental as she is currently in the..."
Ana Miricescu

"I had my young daughter in 3Dental for few different treatments. Paul and Anna were absolutely amazing, most professional, nice and friendly people and I would never hesitate to recommend 3Dental and..."
Sarah McGauley

"I got my wisdom tooth out today in 3Dental. I was so nervous as I had never got one out before, did not use any sedation either. Dr Robert Weld-Moore greeted me with a smile, made me feel really..."
Paul Gilson

"Been a nervous person when it comes to dentist visits I was really struggling when I had to get an extraction done. From the moment I sat down with Dr. Jonathan Deane, I felt at ease straight away..."
Laura Weldon

"I can't recommend 3Dental enough. My mother went in yesterday to get two teeth pulled she wanted to be sedated as she was very nervous and she is 78 years old. I can't tell u how well all the staff..."
Laura F

"I've never had a good experience at any dentist. Because of this I've put off getting dental work done and as a result have a lot of things I need to get done. I read the good reviews and finally..."
Magdalena Neeson

"Massive thank you to 3Dental reception for accommodating my emergency appointment. Dr.Mariana has saved my tooth even though I thought it would have to be extracted. All the team members are very..."
Gerard Curtin

"I can't praise 3Dental enough for their professionalism I had a fear of dentists and hadn't been to the dentist in 6 years. I broke my tooth & was going around for 6 months before I came to 3Dental...."
Abbey Stewart

"I'd love to thank Paul and his lovely staff for looking after my brother today he had a dental emergency with a tooth that needed to be extracted . Another dentist did not treat him properly, theu..."
Shane Curtin

"Found 3 Dental online and went for an initial consultation after work, they're very accommodating and open late. Found out as suspected I had a lot of work to do - filling, extraction etc. Was..."
G B

"I was a ball of nerves earlier this week as I needed a filling extracted and re-filled. I had a bad experience with the original filling with a different dentist a few years ago and have not been..."
Natasha Doyle

"As soon as I walked into the doors I felt very welcomed. I was sitting for no longer than five minutes before I was called in to have an Xray and then I was straight in to see the dentist 'Peter' who..."
Philip Comerford

"Had a wisdom tooth removed, was painless and quick, great place."
Sean Flood

"Can't recommend 3Dental enough. I had the pleasure of dealing with Dr Paul O'Connell who really knows his stuff. I genuinely thought my teeth were an impossible task and Paul had them pretty much..."
Emma Crimmins

"All the staff are amazing at 3Dental. When I first went to 3Dental I had a major fear of the dentist from bad experiences, the staff were so nice and made sure I was always comfortable to the point..."
Diane Murphy Donegan

"My 9 year old son recently had 2 tooth extractions on separate occasions with Paul. After how smooth the first one went I had absolutely no issues getting him to go in for the second. 3Dental is a fantastic practice from the welcome you get from Jennifer to how calm Paul made my son feel. I have since changed from my own dentist to 3Dental and look forward to seeing everyone with my son again on Friday!"
Jo Moran

"I would highly recommend 3Dental to everyone! I had to go for an emergency extraction and so I was really nervous and anxious going in and they took amazing care of me!! the staff are brilliant! Very professional, reassuring, caring and comforting! I couldn't fault them in any way. Just amazing! 5 stars"
Amy Cahill

"Well I couldn't recommend 3Dental enough. I met Alison today for the first time and all I can say was she was my angel. Had a tooth extracted and was in awful pain and she made sure I wouldn't feel a thing and reassured me through the whole process as I'm very nervous. Didn't even realise tooth was gone. All the staff are very friendly and supportive also. Brilliant team but thank you Alison from the bottom of my heart. You are great at your job!"
Yahya Albalawi

"My son got his tooth extracted in another practice (Smiles Dental Limerick). 3 days later he got an infection and he was in a real pain. He could not eat and he could not sleep well. Smiles Dental refused to see him because they were fully fully booked. I rang 4 other practices, but they all refused to see him because he is not their patient. I called 3Dental Limerick to explain the situation, the dentist saw him and treated him and they refused to take any payment. They are ethical efficient and professional and more important they are human. I can not recommend them more."
Séamus Tully

"THE DENTIST!! Dun dun duuunn. Wow. All I can say is that the old misconception of going to the dentist is now well gone. My daughter pointed me in the direction of 3Dental as she is currently in the process of getting braces. Upon my entry to 3Dentals reception, you're greeted by a spacious, modern and relaxed area. The staff are all extremely friendly and you're greeted with a smile. My consultation was with Dr Eimear Mooney and all I can say is amazing, her depth of knowledge is inspiring. I was coming in to get my wisdom teeth checked and about pain in my jaw, Dr Mooney was able to fully explain what was happening and why which was truly wonderful. The equipment they have is top of the range and the facility is spotless and ultra sleek and modern. The dental technician Nico was also fantastic and courteous. I felt 100% at ease at all times and just knew I was in safe hands. So to cut to the chase. 3Dental is the dentist that you are looking for and I highly recommend them for any dental work from a check-up to orthodontics. Keep up the great work and THANK YOU"
Ana Miricescu

"I had my young daughter in 3Dental for few different treatments. Paul and Anna were absolutely amazing, most professional, nice and friendly people and I would never hesitate to recommend 3Dental and the staff. Anna turned an awful & painful tooth extraction into a happy, chatty, painless and joyful game. I can never thank Anna & Paul enough for looking after my daughter in such a professional and friendly manner. Every time she was in, she left 3Dental with a smile on her face and was always looking forward to going back. No pain, no fear and most important no more tooth pain!"
Sarah McGauley

"I got my wisdom tooth out today in 3Dental. I was so nervous as I had never got one out before, did not use any sedation either. Dr Robert Weld-Moore greeted me with a smile, made me feel really comfortable, explained everything to me very thorough, sang to me as he numbed me up, had me laughing throughout! When it came to actually extracting the wisdom tooth it literally took him 30 seconds. I didn't even notice it was out until he said ha! I couldn't believe it was that easy! Will definitely be going back, very good experience! Thanks Robert."
Paul Gilson

"Been a nervous person when it comes to dentist visits I was really struggling when I had to get an extraction done. From the moment I sat down with Dr. Jonathan Deane, I felt at ease straight away from explaining the procedure and keeping me relaxed throughout the treatment it went by in no time, thank you again and I know i won't be dreading my next visit."
Laura Weldon

"I can't recommend 3Dental enough. My mother went in yesterday to get two teeth pulled she wanted to be sedated as she was very nervous and she is 78 years old. I can't tell u how well all the staff looked after her she didn't feel a thing out for the count took her a while to wake up out of the sedation but there was no hurry as they gave us a room to ourselves so Mam could rest and recover.. Through the whole day I must've seen all the staff belonged to 3Dental, they were very attentive and their concern for my Mam was excellent can't thank you all enough she had a great sleep last night and is all good today hope you all have a great Xmas and new year keep up the great work. Laura weldon (Maura Reilly daughter)"
Laura F

"I've never had a good experience at any dentist. Because of this I've put off getting dental work done and as a result have a lot of things I need to get done. I read the good reviews and finally decided to face my fears and go to 3Dental. Everybody was very nice to me, I was concerned that they would see all the things I need to get done and shame me or belittle me as other dentists have but they were very nice to me and professional and just focused on what the plan would be. I really do have severe anxiety when it comes to going to the dentist and when I showed up for my 2nd appointment to get a tooth pulled I was very anxious and could feel myself wanting to back out but everyone was so nice that I actually had the courage to stay and follow through. The receptionists, assistants, and dentists really did go above and beyond to talk me through my fears and put me at ease, they have a lot of patience as well. I plan on going back to get everything I need done. This place was a game changer for me. I let myself be in pain for years with teeth that needed root canals, or cavities filled and I'm so happy to finally be taking care of it."
Magdalena Neeson

"Massive thank you to 3Dental reception for accommodating my emergency appointment. Dr.Mariana has saved my tooth even though I thought it would have to be extracted. All the team members are very nice and helpful. Great experience and I couldn't recommend 3Dental enough."
Gerard Curtin

"I can't praise 3Dental enough for their professionalism I had a fear of dentists and hadn't been to the dentist in 6 years. I broke my tooth & was going around for 6 months before I came to 3Dental. The minute I walked through the door I met with very friendly staff. Dr. Joanqui Rinon looked after me. He pulled the tooth & put in an implant. The appointments were always on time & when I had a problem they fitted me in & sorted the problem immediately. I got a price plan & knew how much it was going to cost. No hidden extras. Don't hesitate to call to 3Dental & they will have you smiling going out the door."
Abbey Stewart

"I'd love to thank Paul and his lovely staff for looking after my brother today he had a dental emergency with a tooth that needed to be extracted . Another dentist did not treat him properly, theu cracked his tooth and gave him an appointment for 1 month. Unacceptable. 3Dental got him an appointment within the hour, showed compassion and minded him from start to finish. Will recommend to everyone from now on. Thanks again!"
Shane Curtin

"Found 3 Dental online and went for an initial consultation after work, they're very accommodating and open late. Found out as suspected I had a lot of work to do - filling, extraction etc. Was surprised how competitive they were on price. Very new and modern dental practice. Pete was my dentist and will be back to him in a couple of weeks again. Convenient to Luas Red Cow which was great. I'd recommend them."
G B

"I was a ball of nerves earlier this week as I needed a filling extracted and re-filled. I had a bad experience with the original filling with a different dentist a few years ago and have not been able to forget the pain and discomfort. Thankfully the staff at 3 Dental were amazing. They understood I was very nervous and assured me that they would not start work until they were absolutely certain I was completely numb this time. The dental assistant started chatting to me to keep me distracted while waiting for the aesthetic to kick in, and the dentist was so calm and reassuring while working on the tooth. My faith has been restored and I won't be avoiding the dentist anymore. We also had our young children in for check-ups recently and they came out happy and excited after their adventure. We will definitely be staying with 3 Dental as our new family dentist."
Natasha Doyle

"As soon as I walked into the doors I felt very welcomed. I was sitting for no longer than five minutes before I was called in to have an Xray and then I was straight in to see the dentist 'Peter' who extracted my wisdom tooth. The receptionist and Peter were so friendly and welcoming. I explained to Peter I was nervous about the extraction but he calmed my nerves and talked me through everything he was doing whilst extracting the tooth. I highly highly recommend 3Dental to anyone. No fuss, no hassle, just a great dentistry practice!"
Philip Comerford

"Had a wisdom tooth removed, was painless and quick, great place."
Sean Flood

"Can't recommend 3Dental enough. I had the pleasure of dealing with Dr Paul O'Connell who really knows his stuff. I genuinely thought my teeth were an impossible task and Paul had them pretty much sorted in 6 months! The treatment you receive here is second to none and the best value for money you'll find! With X-Rays performed on the premises, 4 painless tooth extractions, affordable monthly payments, quick easy appointments and an incredible team of staff I can finally look people in the eye and smile without feeling self conscious. Massive thanks once again to Paul and all the staff at 3Dental for changing my life for the better!"
Emma Crimmins

"All the staff are amazing at 3Dental. When I first went to 3Dental I had a major fear of the dentist from bad experiences, the staff were so nice and made sure I was always comfortable to the point where I look forward to coming in. I've had lots of treatments done with them including implants and having my wisdom teeth removed and I've been extremely happy with all the treatments. Dr Andoni and Dr Anna were both extremely pleasant. Even ringing to see how I was after major treatments. Couldn't recommend them enough!"