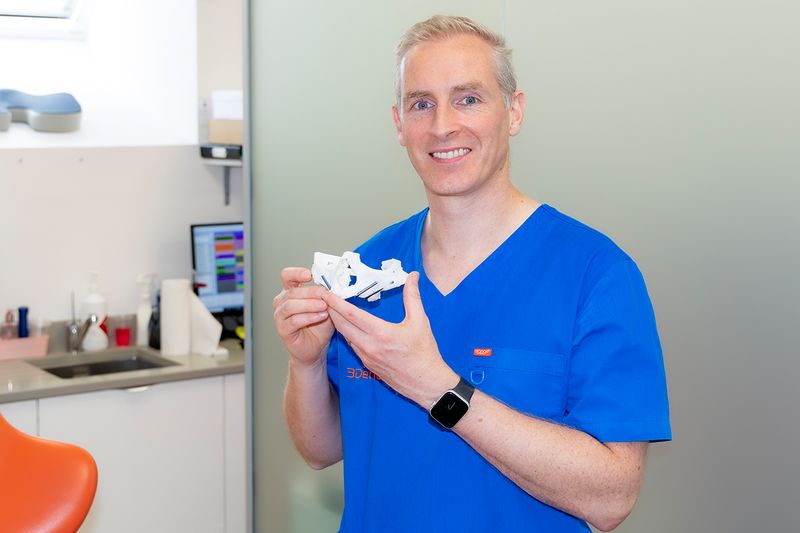 Zygomatic Implants Explained By Dr. Peter Doherty
What Are Zygomatic Implants?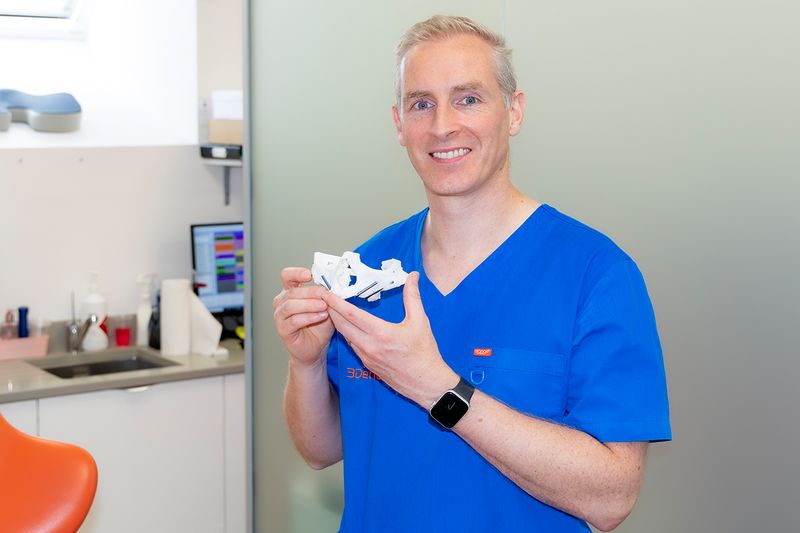 Zygomatic Implants Explained By Dr. Peter Doherty
Zygomatic implants are a revolutionary dental solution that provides effective treatment for individuals with severe bone loss in the upper jaw.
This innovative technique bypasses the need for extensive bone grafting procedures, making it a viable option for patients who have inadequate bone volume in their upper jaw.
It's important to note that the suitability of zygomatic implants is determined on a case-by-case basis.
A thorough evaluation and consultation with a qualified dental professional are essential to determine if zygomatic implants are the appropriate solution for your specific needs.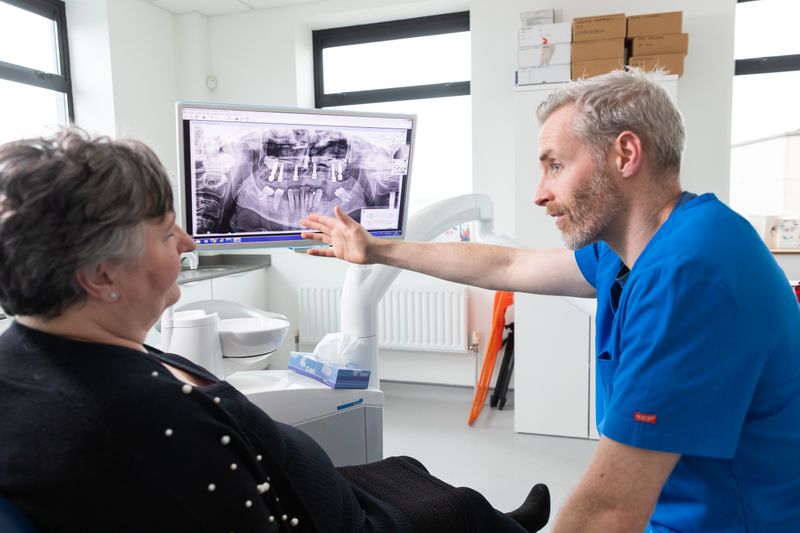 Who Are Zygomatic Implants Suitable For?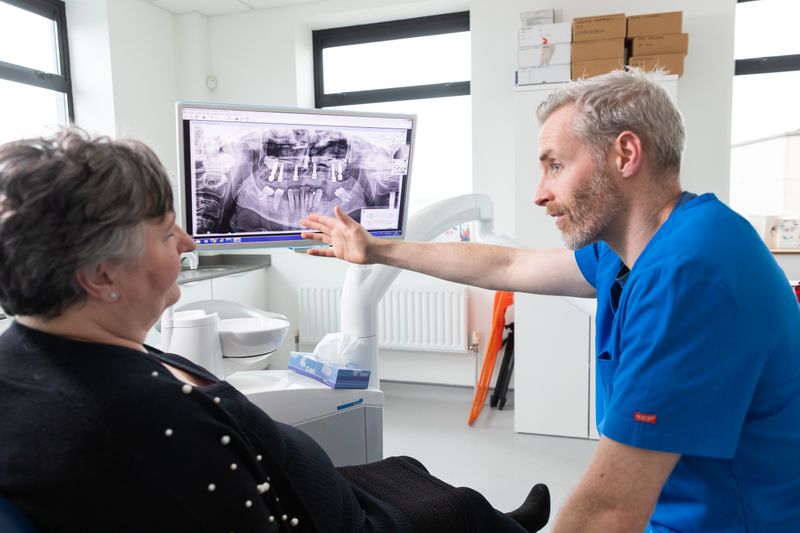 If you have previously been told that you have insufficient bone in the upper jaw for dental implants then zygomatic implants are the solution for you.
Zygomatic implants are a type of dental implant specifically designed for patients who have experienced significant bone loss in their maxilla (upper jaw).
Unlike traditional dental implants that are placed directly into the jawbone, zygomatic implants anchor into the dense cheekbone, known as the zygoma.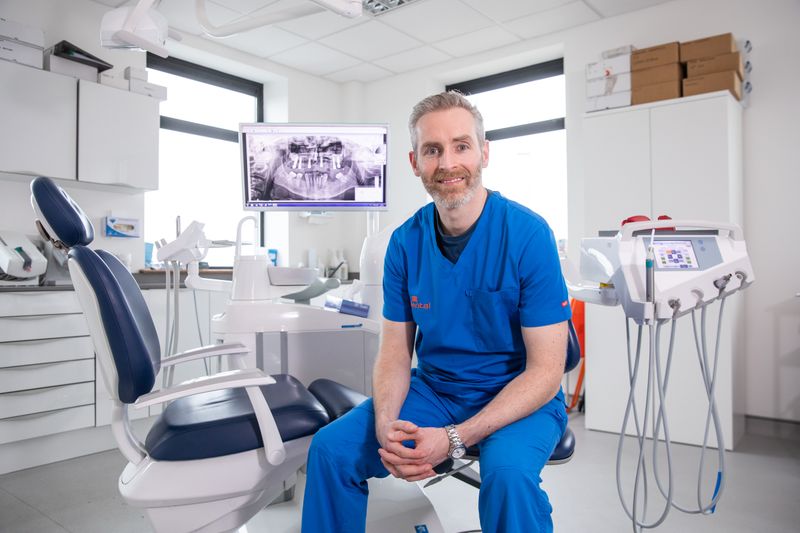 Indications That You Might Be Suitable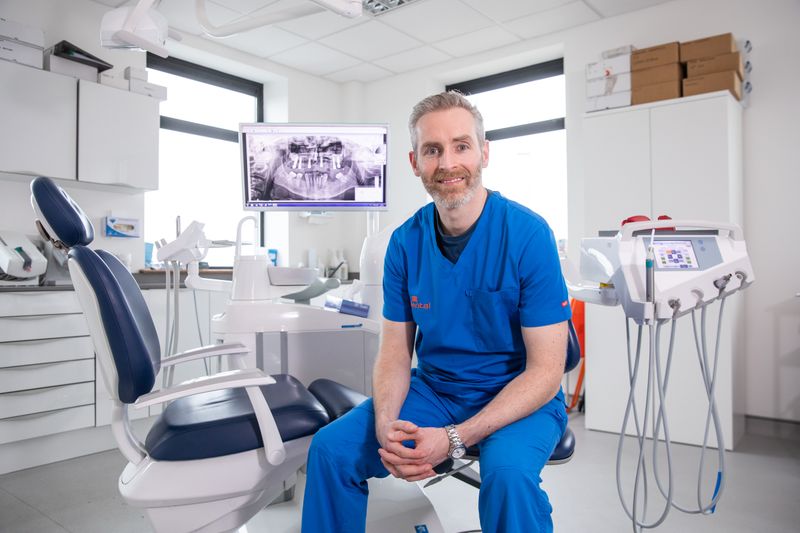 Zygomatic implants are primarily recommended for individuals who:
Have severe bone loss in the upper jaw, making traditional dental implants challenging or impossible.

Have failed previous attempts at dental implant placement due to inadequate bone volume.

Have a history of unsuccessful bone grafting procedures.

Wish to avoid or minimize the need for bone grafting surgeries and want a more efficient solution.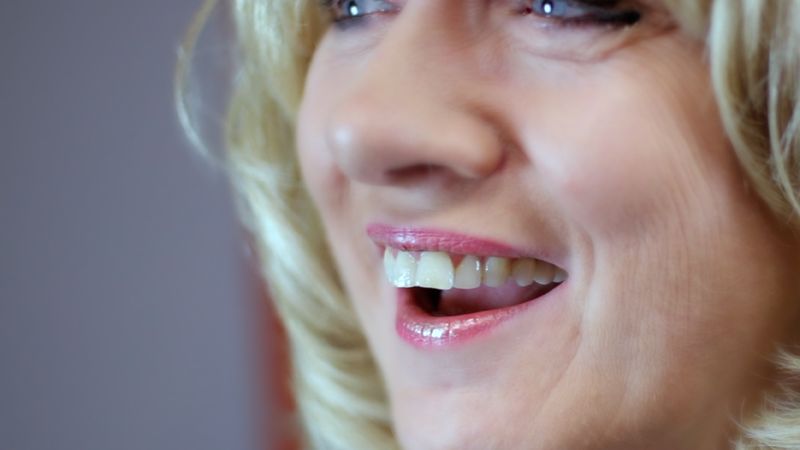 The Success Rate Of Zygomatic Implants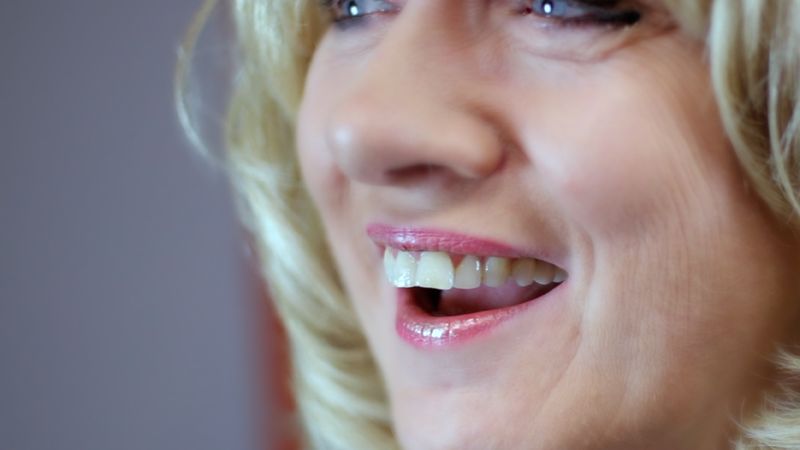 Zygomatic implants have shown a high success rate in clinical studies. Research indicates that zygomatic implants have a success rate of over 95% after five years.
Long-term studies have demonstrated stable outcomes, with the implants maintaining their functionality and providing excellent results for patients with severe bone loss.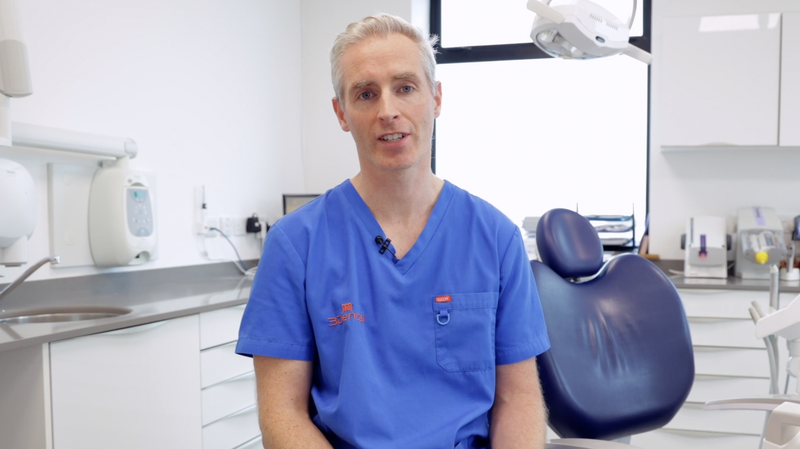 Our Technology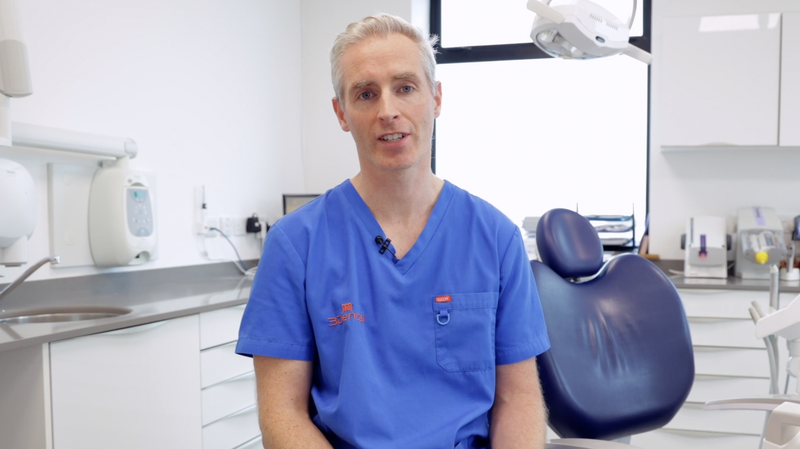 We have one of the most accurate cone beam CT machines in Ireland which enables us to accurately scan and assess your zygomatic bones for their suitability, then plan your case with precision.
Face scanning technology to achieve the highest aesthetics and teeth that suit your face shape, size, and take account of your smile.
Onsite dental laboratory and a team of highly trained dental technicians to deliver you fixed in teeth on the same day as your implant surgery.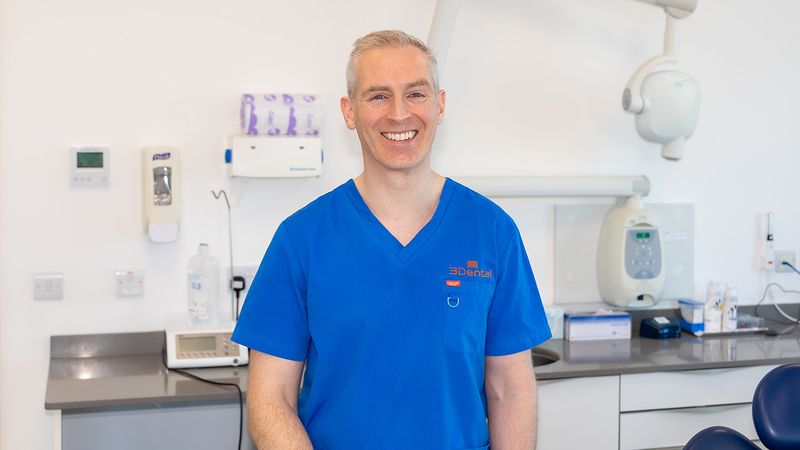 Why Choose 3Dental For Your Zygomatic Implants?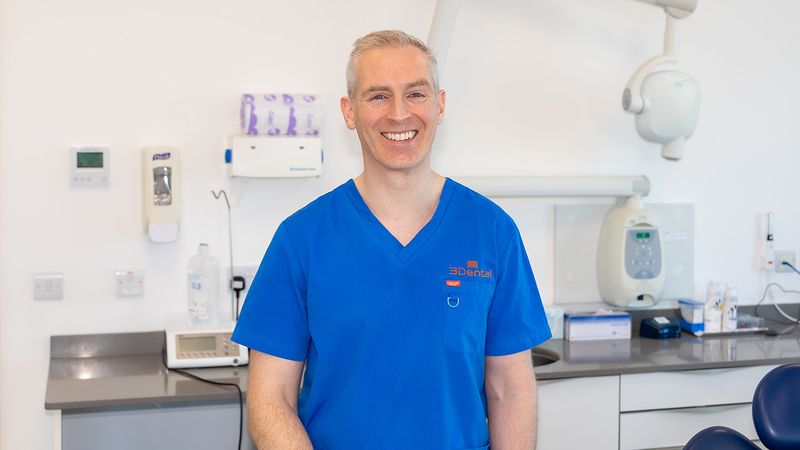 All zygomatic implants at 3Dental are carried out by lead implant clinician and owner of 3Dental, Dr. Peter Doherty who has over 25 years of experience in dentistry.
Dr. Peter Doherty has trained in zygomatic implants at the prestigious ZAGA centre in Barcelona under the tutelage of world renowned expert Dr. Carlos Aparicio.
All zygomatic surgeries are carried out under IV sedation to make your experience as comfortable as possible.
Benefits
Avoidance Of Bone Grafting
Reliable Solution For Severe Bone Loss
Minimally Invasive Procedure
Advantages Of Zygomatic Implants
Avoidance Of Bone Grafting
Immediate Functionality
Reliable Solution For Severe Bone Loss
Improved Quality Of Life
Minimally Invasive Procedure
In Summary
Avoidance Of Bone Grafting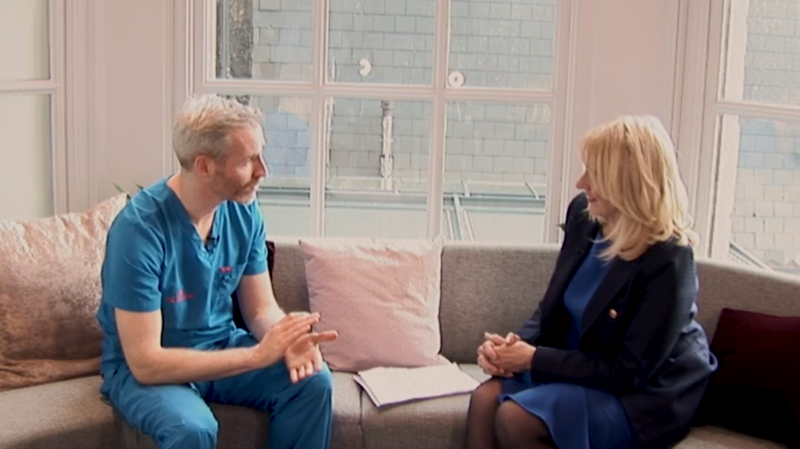 Avoidance Of Bone Grafting
Zygomatic implants eliminate the need for bone grafting, which is often required to build up the bone volume in the upper jaw.
Bone grafting procedures can be time-consuming, involve multiple surgeries, and require lengthy healing periods.
Zygomatic implants provide a more efficient alternative by utilizing the existing zygoma bone, saving patients from additional surgeries and reducing overall treatment time.
Immediate Functionality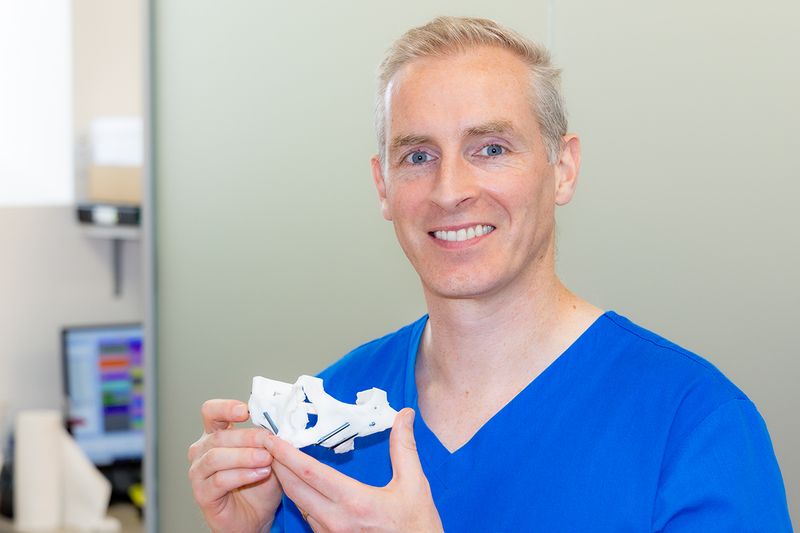 Immediate Functionality
With zygomatic implants, patients can enjoy immediate functionality.
Traditional dental implants typically require a healing period of several months before the prosthetic teeth can be attached.
Zygomatic implants, on the other hand, provide stability and support right from the start, allowing patients to have functional and aesthetically pleasing teeth soon after the procedure.
Reliable Solution For Severe Bone Loss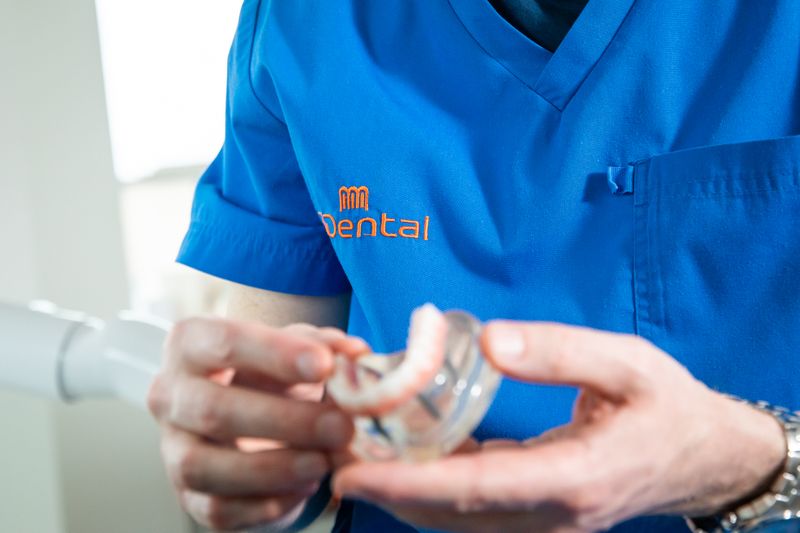 Reliable Solution For Severe Bone Loss
Zygomatic implants offer a reliable solution for individuals with severe bone loss in the upper jaw, a condition that would otherwise make traditional implants unfeasible.
By anchoring directly into the zygomatic bone, which is denser and stronger than the maxillary bone, zygomatic implants provide exceptional stability and long-term success rates.
Improved Quality Of Life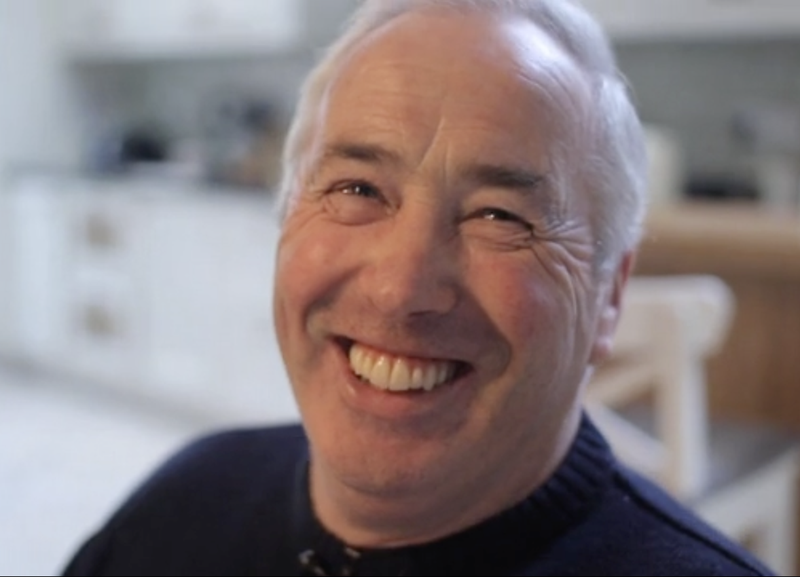 Improved Quality Of Life
Dental problems resulting from severe bone loss can significantly impact a person's quality of life.
Zygomatic implants address these issues by providing a reliable and durable solution. They restore proper oral function, including chewing and speaking abilities, while also enhancing the appearance of your smile.
With zygomatic implants, individuals can regain their confidence and enjoy a better overall quality of life.
Minimally Invasive Procedure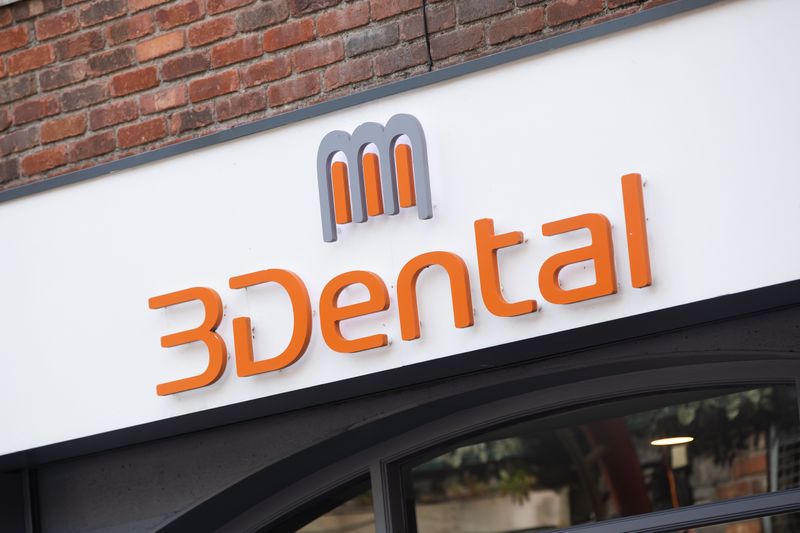 Minimally Invasive Procedure
Although zygomatic implants may sound complex, the procedure itself is minimally invasive.
It is performed under local anaesthesia and sedation, and involves precise placement of the implants into the zygomatic bone through a small incision in the gum.
The minimally invasive nature of the procedure reduces post-operative discomfort and promotes faster healing.
In Summary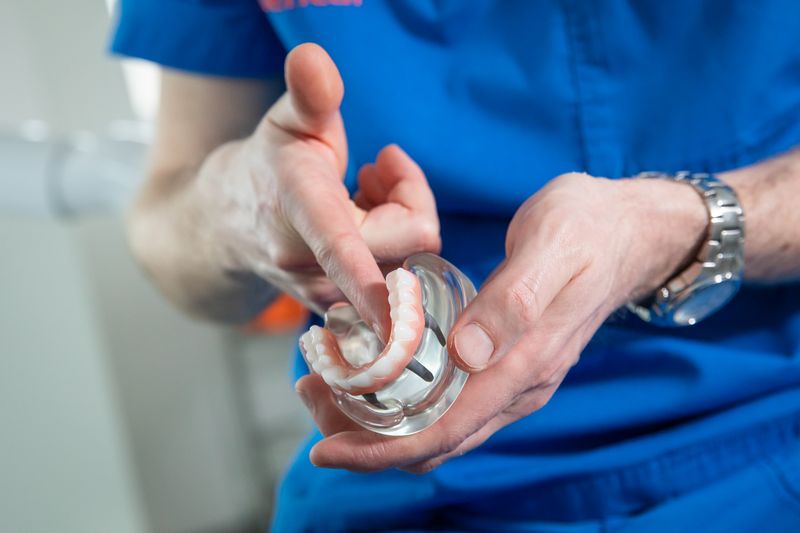 In Summary
In conclusion, zygomatic implants provide a reliable and efficient treatment option for individuals with severe bone loss in the upper jaw.
By avoiding the need for extensive bone grafting, providing immediate functionality, and delivering long-term success, zygomatic implants significantly improve the quality of life for patients with specific dental challenges – such as long term denture wearers.
If you believe you may benefit from zygomatic implants, contact us to arrange a consultation with Dr. Peter Doherty to explore this innovative treatment option.
Commonly Asked Questions
Is there any specific expertise required to perform this treatment?
Due to the unique nature of zygomatic implants, the procedure requires a skilled dental professional experienced in this technique.
Can I just get this treatment at any dental practice?
Not all dental clinics or practitioners offer zygomatic implants, as the procedure demands specialized training and resources.
We offer this treatment in our Dublin clinic.
We also offer free consultations for this treatment to see if you first might be suitable before proceeding further.
We look forward to welcoming you in-person soon :)
How much do zygomatic implants cost?
Zygomatic implants may be more expensive than traditional implants due to the additional expertise, specialized equipment, and the complexity of the procedure.
Are there any potential complications with this surgery?
As with any surgical procedure, there are potential risks and complications associated with zygomatic implants, including infection, nerve damage, sinus issues, or implant failure.
However, these risks are relatively low when performed by experienced professionals.
Ready for the Next Step? Book Your Free Consultation
Our team of experienced implantologists are waiting to hear from you. Book your free consultation today.
View Pricing Options
Recent Reviews
EJ Ryan

"Very happy with the excellent professional service from Peter Doherty."
Brian Cooper

"Didn't think I would be given a review about a dentist, but I have to highly recommend 3Dental about their professional team, especially Dr Peter Doherty, who looked after me with my dental implants,..."
Ciaran Kavanagh

"Where do I start, I was looking for some dental work to be done,I knew it was not going to be any straightforward procedure. I searched the Internet and found 3Dental. I am so glad that I did, I am..."
EJ Ryan

"Very happy with the excellent professional service from Peter Doherty."
Brian Cooper

"Didn't think I would be given a review about a dentist, but I have to highly recommend 3Dental about their professional team, especially Dr Peter Doherty, who looked after me with my dental implants, he was so supportive and caring and explained everything from start to finish. Also, the aftercare service from the team is brilliant. I would recommend anybody who is nervous about going to the dentist these guys at 3Dental are probably the best dental practitioner in Dublin."
Ciaran Kavanagh

"Where do I start, I was looking for some dental work to be done,I knew it was not going to be any straightforward procedure. I searched the Internet and found 3Dental. I am so glad that I did, I am under Peter Doherty a fantastic dentist, very caring and understanding and very clinical in all his work, he has a great team around him which makes this place the ideal choice rather than travelling abroad. I would have no hesitation in recommending this dental practice, and although my dental work is not complete as yet, I am so looking forward to next year when everything is done. Finally, all I can say is look no further, that is my honest opinion for sure."